I'm sure you guys know how much I love shopping at
Markets bazaar
. I have highlighted a lot of amazing brands previously during
Markets 15
,
Markets 16
, and
Markets 17
. It's such a shame I had to miss the last 2 installments but I'm happy to be able to join again for Markets 20!
Markets 20 @ The School, Jaya One
This time around, I'm going to focus more on the food part instead. Who doesn't love food, right?
Bucket B Cafe

Bucket B Cafe @ Jaya One

Located inside POP @ The School, Jaya One, Bucket B Cafe is a cozy place for shoppers to chill and grab a bite. It's also a perfect place for parents because there's a play area for kids so parents can take a little break. As for me, these are what I had before shopping spree at Markets 20. Gotta load up the energy! Shopping is not easy you know? Hahaha! I had a taste of the unique Durian Macaron which really has a strong taste of durian! No regrets though cos that's how it's supposed to be 🙂 "Australia Brookies" is a fusion between cookies and brownies. I really like the texture because the combination is just right. I also love their sinful yet satisfying Signature Iced Caramel Latte and cappuccino. Bucket B Cafe Facebook: www.facebook.com/bucketbcafe

Grab Fresh

Grab Fresh Cold Brew Coffee

For me, coffee is never enough! Next stop is to grab some fresh cold brew coffee from Grab Fresh! They have a variety of cold brews to choose from, i.e. black, latte, hazelnut. Best thing is, you can try first before you buy. After a round of sampling, I chose the Hazelnut one because I like the nutty flavour!

Grab Fresh Chia Seed Drinks

If you're not a fan of coffee or your body just can't take it, do try out their healthy Chia Seed Drinks. Grab Fresh Facebook: www.facebook.com/grabfreshmy

HAPPI Gourmet Shaved Ice

HAPPI Gourmet Shaved Ice

Happy to discover HAPPI during this visit *pun intended*! Their dessert is inspired by Kakigori, a Japanese shaved ice dessert with syrup toppings.

HAPPI Kakigori – made with premium quality ingredients and love

You can now try Kakigori in Malaysia. How cool is that?

My favorite flavor – Dragon Fruit Kakigori!

Imma HAPPI girl and I finished it alone hahahaha!

HAPPI Facebook: www.facebook.com/happi.my

Nick & Noona

Nick & Noona

Nick & Noona is one of the stalls that has lots of people queuing. Why? Cos they were selling lots of yummy grilled food.

Moo Ping @ Markets 20

Moo Ping, one of the popular Thai street foods got me salivating!

Sausages!!!

P/S: I had to double confirm on the stall's name cos who would have thought that aunty and uncle will use the word "Noona" (meaning older lady in Korean) in their stall name?

Chicken Wings

Who would say no to these tempting chicken wings? NOT ME!!! Honey Lemon Chicken Wing – Sticky BBQ Chicken Wings coated in tangy honey lemon sauce Death Wings – Charcoal Fried Chicken Wings coated in flaming hot Habanero sauce I heard their Death Wings is to die for (pun intended) but I can't really take spicy food 🙁

Fingersmade

Fingersmade Alcohol Free Italian Soda

Fingersmade's packaging for their Alcohol Free Italian Soda is so cute! I actually quite like the taste. It's refreshing!

Strawberry + Lychee Alcohol Free Italian Soda

Fingersmade Facebook: www.facebook.com/Fingersmade
Here's my complete loot from Markets 20! If you see anything you like here, you can contact them via Facebook or Instagram 😉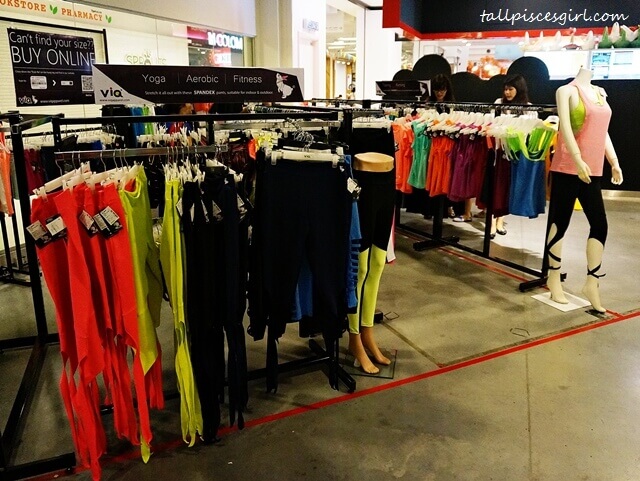 ViQ Apparel
is not just another brand that sells sportswear. Once you see their unique designs and collections, you'll be amazed! Aside from tops and pants, they also have fashionable skorts and dresses so you can workout in style.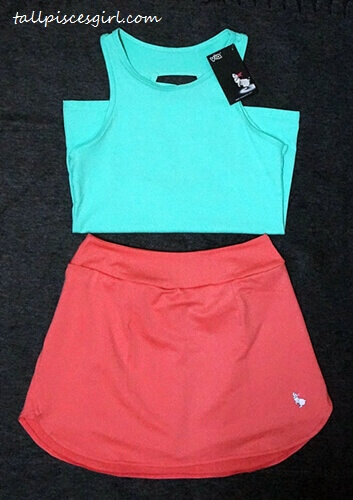 ViQ Apparel Facebook: 
www.facebook.com/ViQApparel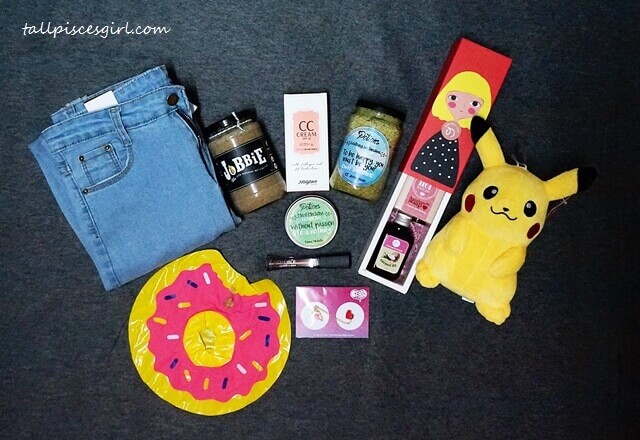 Left to right/top to bottom:
Jeans from Antiprom @ Pop by Jaya One

Antiprom @ Pop by Jaya One


Antiprom Instagram: www.instagram.com/antiprom/


Jobbie Peanut Butter from M.A.K.A.N @ Pop by Jaya One Major loves for their crunchy peanut butter. It's not just coarse peanut butter, it's thick and creamy peanut butter with halved peanuts!
The Red Cherry Facebook: www.facebook.com/theredcherry/


CC Cream by Nagano Malaysia Nagano is a new Japanese skincare brand that has just reached Malaysia. Their products are mild and gentle to protect our delicate skin.

Nagano Malaysia

Exclusively for my readers, enjoy 10% discount on your purchase at nagano.com.my before 14th November when you enter this coupon code during checkout:

TALLPISCESGIRL




Mad Matcha Lotion Bar and Walking on Sunshine Body Scrub by Potions Potions is an artisan line of handcrafted body care products made from all natural ingredients. Their most popular products are chemical-free body scrubs and lip balms.
Potions Malaysia Facebook: www.facebook.com/potionsmy


Extra Virgin Coconut Oil and For Her Beauty Soap by Naturafun Naturafun has a fully handmade production line that produces various face and body soaps. One unique thing that I'm attracted to is their cold pressed essential oils!
Naturafun Facebook: www.facebook.com/naturafun.my


Cute Collar Pins by Bean It The variety of accessories you can find at Markets bazaar is just endless! If you're into collar pins, do check out Bean It because the choices are endless. I find their designs cute and witty. Each lapel pin from Bean It is plated in gold.


Donut Cup Holder by Letsplash Floating cup holders are just too cool! Imagine swimming halfway and then you can go grab your favorite drink from the floating cup holder. Needless to say, I love their floats too especially the unicorn.If you're planning for a pool party or vacation near the beach, they're also up for rent 🙂
Letsplash Facebook: www.facebook.com/letsplashmy/


Dress from Tokki Ant

Tokki Ant

I fell in love with their Korean inspired fashion clothing and cute smiley bags! Check out my new dress from them. What do you think?

Tokki_Ant Facebook: www.facebook.com/tokkiant
If you've missed Markets 20, don't worry! I already have the dates for Markets 21. Markets 21 will be happening on 10-11 December 2016. Remember to mark your calendar, girls!