I've always loved discovering new and unique stuffs. I get excited seeing things I've never saw before. How about you? Before the month of March ended, I visited The School, Jaya One for
Markets 15 Bazaar
. I must admit that there's so much more to see this time with more than 100 vendors from different categories. Come check out some of the awesome stuffs/brands I found:
1. The Tiny Temptress
Oh my! These super duper cute macarons are just too cute to be eaten! Who so sampai hati to eat them right? I think these are perfect for weddings and birthday parties. Surely gonna order from them if I organize one in the future.
2. Wheeloaf
Whee~~ It's time for food! And food trucks are the in-thing lately. Although I've already had my lunch before coming here, but I still I succumbed to the temptation of good food. I surveyed around and Wheeloaf seemed to have the longest queue – so they must be good, right? =p
Wheeloaf Food Truck
Ordered the Mighty Beef Panini (RM 13.90 if not mistaken) and boy, it was really good! If you wanna catch them, you'll need to follow their Facebook page at
https://www.facebook.com/wheeloaf
because they're everywhere!
Wheeloaf – Mighty Beef Panini
3. Verdez Olivia
Personalized items make a gift more special especially with the recipient's name engraved on it. Even for personal belongings, having my own name engraved on it is more unique because you can have the same item but the possibility of having the same name is lower.
Verdez Olivia
has a supply of unique leather and cork items such as organizer, passport holder, card holder, purse, A4 pouch, cosmetic bag and many more.
free engraving service
! A friend noticed my Instagram post, fell in love with it and immediately ordered one for herself.
4. To: Mama
The owner of this booth is a student from The One Academy and her project focuses on words that describe mothers. I find her items very unique especially this rattan hangers with a word made with alloy wire. She must have put a lot of effort making these. Too bad she currently don't accept customized orders.
To: Mama
5. Old Nothing
Old Nothing – Cassette Tape Purse
Old Nothing
has a great Cassette Series collection whereby their items were made using cassette tapes. So vintage and very creative I must say! I'm sure it'll look very cool to take out this cassette tape purse out to pay for something.
Old Nothing – Cassette Tape Lamp
I nearly bought this cassette tape lamp! But I already have too many lamps at home T_T
6. beneath
Beneath by Ryn
is also a label by The One Academy's student who illustrates the life underneath for the sick ones through her 3D art.
7. I Can't Sew Boutique & Doctor Fash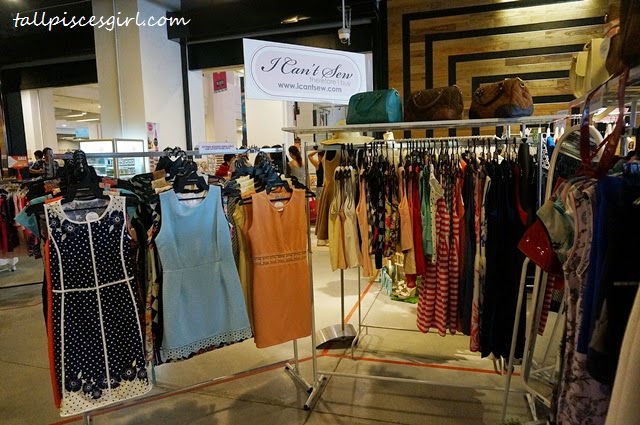 I Can't Sew Boutique
Two popular boutiques caught my attention during Markets 15 – I Can't Sew and
Doctor Fash
. I Can't Sew has a wide range of dresses in all shades of color and a range for plus size ladies called Plusify.
Doctor Fash
offers clothing from high street inspired brands like Topshop and H&M at an affordable price.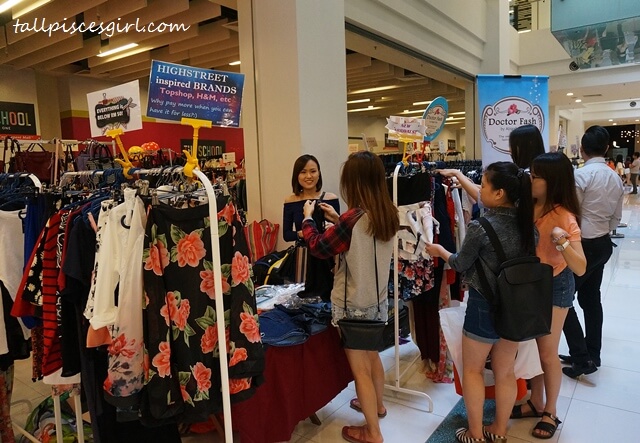 Doctor Fash
8. Canmake & Touch In Sol
Canmake booth
Beauty junkies are gonna go crazy seeing these amazing discounts from
Canmake
. So many Buy 2 Get 1 Free and 50% off deals!
Touch In Sol booth
Touch In Sol
was here too! Love their makeup products ??? They also had a makeup demonstration to show us how to makeup like a Korean! Did you manage to learn something from it?
Touch In Sol makeup demonstration
Other labels worth mentioning:
Habitatt Supply Co. Temporary Tattoos
Noteworthie Gifts
Pretty cluthes by Etnic_etc
Caught up with this pretty travel/lifestyle blogger, Yvonne Sam. It's been so long since we've met!! Miss her so so much! She's funny, I thought she asked me to take so many shots cos she thinks she doesn't look good but turns out she posed so many poses!! So here I am looking all the same and she looks different in every shot. LOL!
Yvonne Sam & I
Doi Chaang Iced Coffee
After shopping for few hours, finally can sit down and enjoy
Doi Chaang's Iced Coffee
. It's so yummy!!