What a good news it is for beef bowl and udon lovers in Malaysia as
Yoshinoya and Hanamaru
is now back for good at
Mid Valley Megamall
! This is the first time I saw 3 brands combined under the same roof, a unique concept indeed.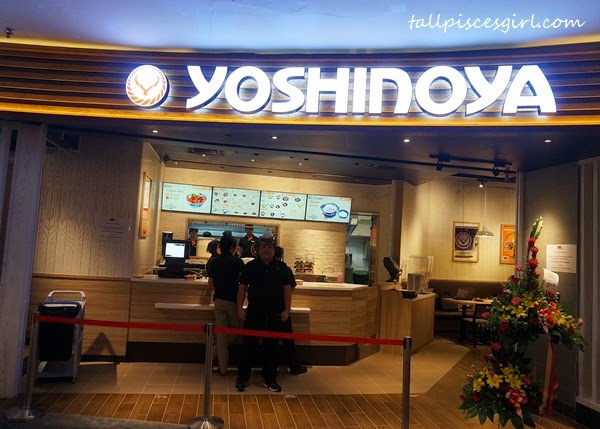 Yoshinoya @ Mid Valley Megamall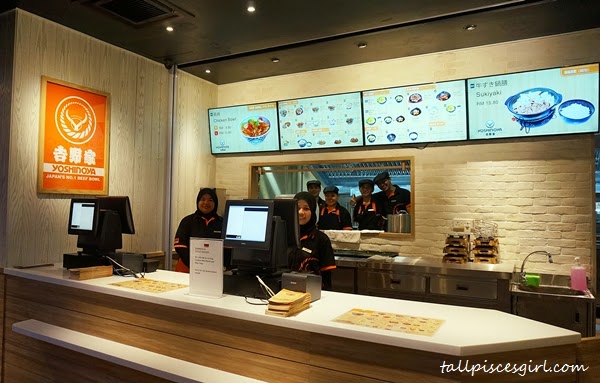 Yoshinoya – Order your beef bowl here!
Yoshinoya is the oldest and largest beef bowl (gyudon) chain with over 1800 outlets around the globe. Their history dated way back in 1899. Over the years, they have rapidly expanded to various countries which now includes Malaysia.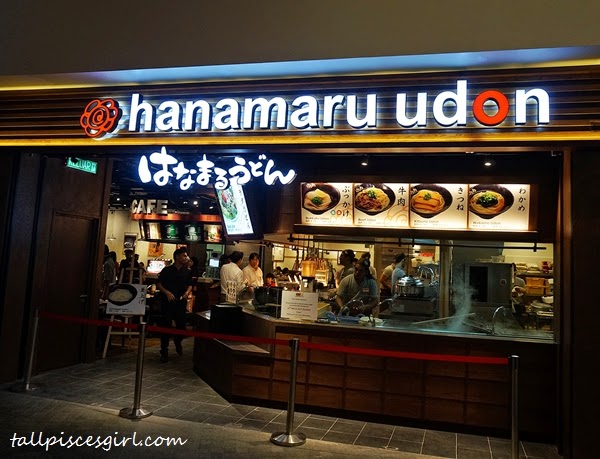 Hanamaru Udon @ Mid Valley Megamall
For Sanuki Udon aficionados, I highly recommend Hanamaru Udon as their udon is prepared with the best ingredients through unique methods for the signature Hanamaru taste. Both Yoshinoya and Hanamaru practices self-service concept.
Here's how to order at Hanamaru:
Take a tray and order your udon here.

Wait and watch as the skilled staffs prepare your udon here. They will hand it to you when it's done.

Pick your favorite side dishes to go with your meal. They have tempura, karaage, sweet potato and more from RM 3 per piece.
Add an oden or rice ball to your meal.
Pay at the counter.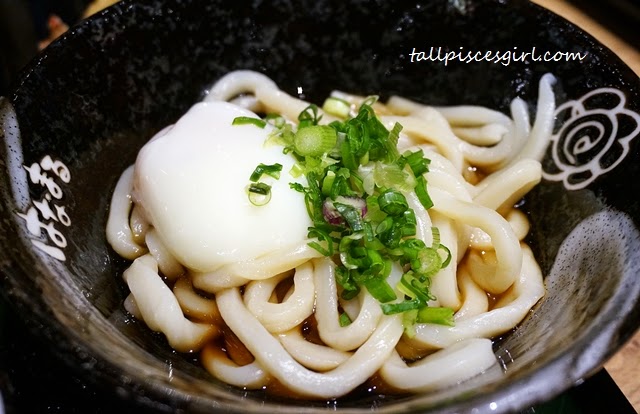 Ontama Bukkake Price: RM 8 (R) / RM 11 (L)
All their noodles are made fresh at the restaurant daily. In order to maintain the quality of their noodles, they will not keep the cooked noodles longer than 30 minutes. Among the 3 udons I've tried, I love Ontama Bukkake the most because of the delectable Mori-no-tamago! It's amazing! The texture is so so smooth and milky… *gulp* Runny yolk FTW!Mori-no-tamago is a type of Japanese egg that can be eaten raw. The chickens are fed a special blend of feed to produce well-balanced nutritious eggs that are safe and healthy even for children.
Spicy Miso Udon Price: RM 12 (R) / RM 15 (L)
Need some kick of spiciness in your udon soup? Spicy Miso Udon paired with Onsen Tamago is perfect for you! All their broth imparts a flavorful aroma of dried kelp and sardines harvested from the tranquil oceans of Japan and topped with Hanamaru's original soy sauce blend.
Beef Udon Price: RM 12 (R) / RM 15 (L)
If beef is your thing, don't miss Hanamaru's Beef Udon. The amount of beef is quite generous and it's really tender. The broth also became extra tasty thanks to the essence from the beef meat.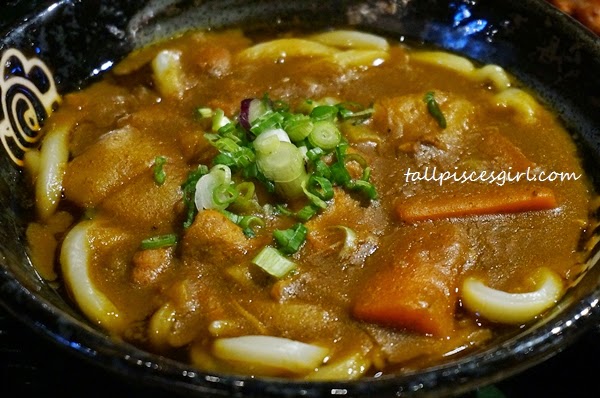 Curry Udon Price: RM 10 (R) / RM 13 (L)
I didn't have the chance to try their Curry Udon but it looks really appetizing! I'm a fan of Japanese curry because it is not too spicy so I guess I'll be trying this next time.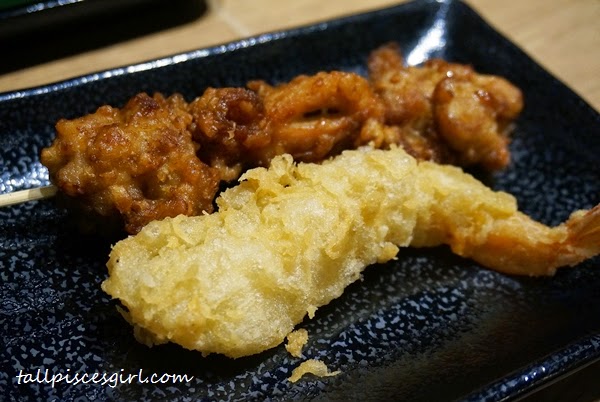 Tempura + Karaage
We also had these freshly deep-fried tempura and karaage! So crispy!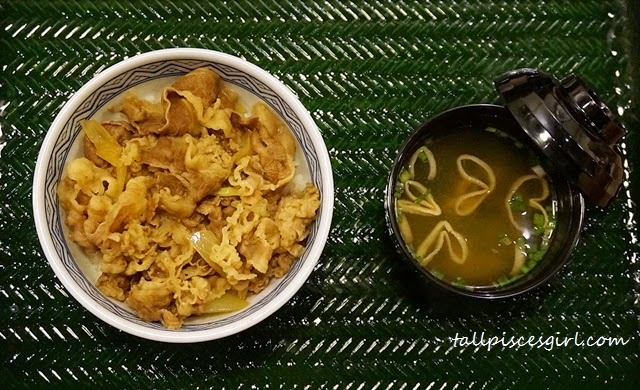 Yoshinoya Beef Bowl and Miso Soup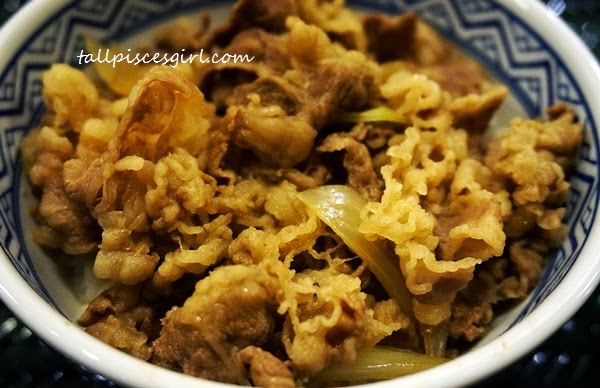 Yoshinoya Beef Bowl Price: RM 9.80 (R) / RM 11.80 (L)
I would go for Yoshinoya's signature dish – Yoshinoya Beef Bowl for a hearty and affordable meal. I truly enjoyed the premium Japanese rice topped with juicy 100% imported Australian beef slices and caramelized onions. Simply satisfying.
Azuki & Cafe
Quench your thirst at Azuki & Cafe that offers an extensive menu from smoothies to coffee.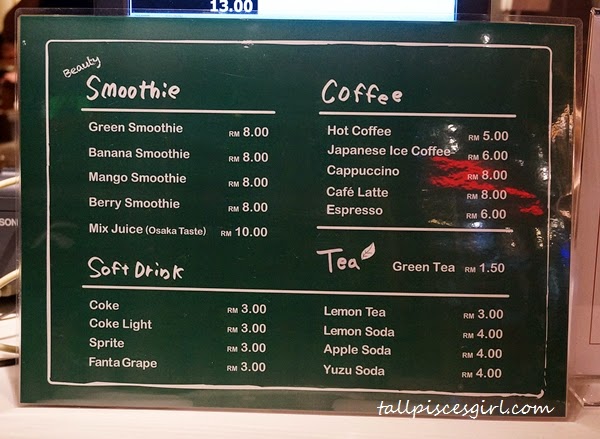 Drinks menu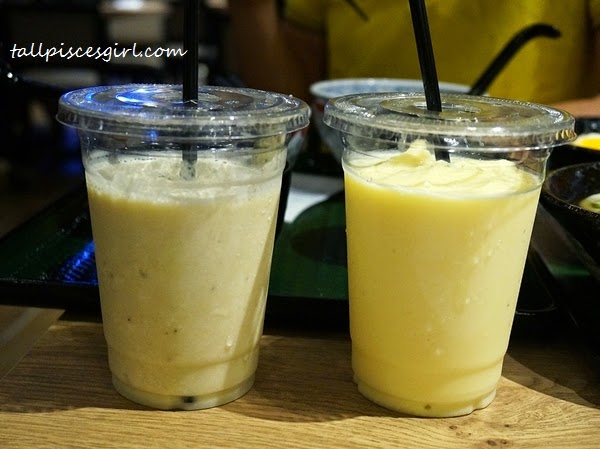 Banana Smoothie // Mix Juice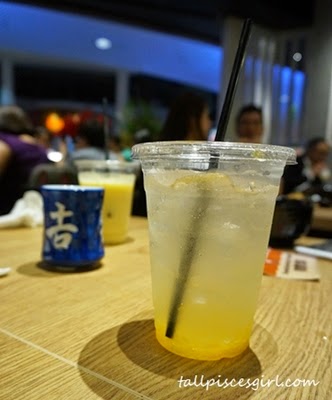 Yuzu Soda
I personally love the
Mix Juice
the most. It's a unique combination of banana, pineapple and passion fruit. So refreshing!
Yuzu Soda
is not bad too, tastes like Korean Citron Tea but not everyone can accept the taste though. Don't forget to give these awesome brands a try the next time you're at Mid Valley!
Address
:
Yoshinoya & Hanamaru Udon
(beside MUJI) Lot T-015B, Level 3, Mid Valley Megamall
Tel
: 03 – 2201 8789
Facebook Page
:
Yoshinoya Malaysia
Website
:
http://www.yhmalaysia.com/