Harlowww shopaholics (or smart consumers as I'd like to call myself)!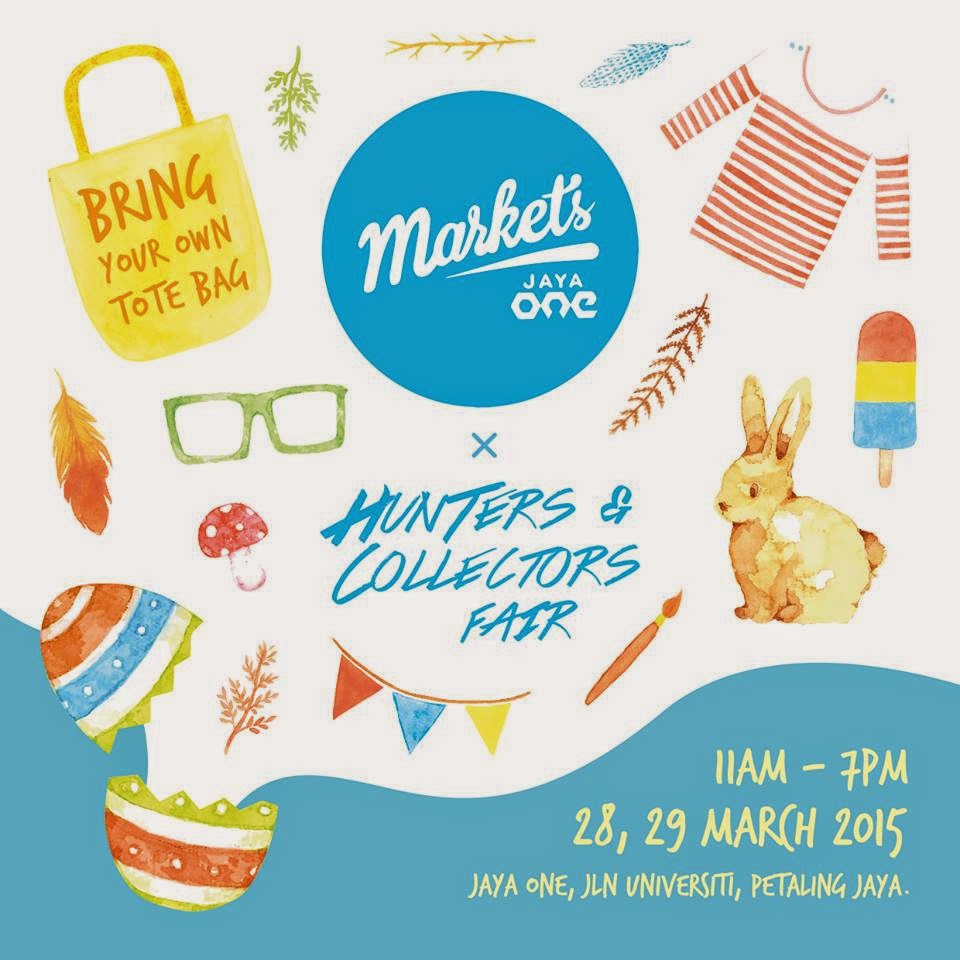 The first Markets of the year returns for its 15th installation (aka
Markets 15
) and it will be held in
The School, Jaya One
for 2 days on
28 and 29 March 2015 from 11am until 7pm
. Remember to mark your calendar! You might want to go for 2 days straight because they have different exclusive discounts and special gifts to be given out. For those who love homemade paraphernalia, look out for Markets 15's collaboration with The One Academy to debut the much-anticipated
Hunters & Collectors Fair
. Boasting an approximately 100 vendors, the first 250 visitors each day will get a special goodie bag consisting of various shopping vouchers from participating vendors. Here's a sneak peek of the
participating vendors
in Markets 15:
Markets by Jaya One is renowned for its wide spectrum of specially curated offerings ranging from fashion, accessories, housewares, vintage finds, artisanal food and unique one-offs by budding homegrown entrepreneurs, so I'm sure there is something for everyone. To liven up the atmosphere and in support of local talents, they have introduced a brand new entertainment element for aspiring talented individuals to showcase what they are passionate about.
FYI, I'll be there on Sunday! Trust me, I wanna go on both days but my dad will be undergoing his cataract surgery on Friday so I need to be home and take care of him on Saturday and wait til everything is stable. Say hi if you saw me yea?
=========================================================================
Event
: Markets 15
Venue
: The School @ Jaya One
Date
: 28 – 29 March 2015
Time
: 11.00 am to 7.00 pm ========================================================================= Counting down to 4 more days! I just can't wait to experience a fun weekend at Jaya One with my family!! For more information on Markets 15, visit the Facebook page at
www.facebook.com/marketsmy/
. Here's my blog post on what went down @
Markets 15 Bazaar, Jaya One (#markets15)
.