Just 2 weeks before Christmas, we were at
Markets 17 Bazaar
to explore what creative stuffs that our local entrepreneurs has to offer. This two-day event also commemorates Markets' 5th anniversary in the bazaar scene.
Since The School was occupied for
Thomas & Friends event
, Markets 17 was held outdoors, covered with canopies at The Square @ Jaya One.
3 Awesome Brands at Markets 17 Bazaar, Jaya One
Look what hidden gems I found during the bazaar:
Ah Tuck Roast Pork – Chopping Siew Yuk

Roast Pork FTW! Ah Tuck Roast Pork have came up with delectable flavorful roast pork (siu yuk) and barbeque pork (char siew). We tried the roast pork (small box at RM 8 each that contains 5-6 pieces of roast pork) and the skin was really really crunchy! The fatty layer of the pork has that almost melt in our mouth sensation. Regular box (RM 15) comes with char siew and siew yuk.

Ah Tuck Roast Pork – Pricing and Portion

Ah Tuck Roast Pork also cater for businesses and parties. Contact: JD (012-444 8306 / ngjinndiid@gmail.com)

Denley Blooming Bouquet

Denley, located at Sri Petaling, is Malaysia's very first grooming boutique that lets you pamper yourself with nail spa while your furry kid enjoys pet grooming under one roof. They also produce homemade products using natural ingredients. The one that catches my attention most is Denley Blooming Bouquet – looks like an innocent bouquet of flowers but they're actually soaps!

Denley Lavender & Citrus Natural Cuticle Therapy

Another product that I like from them is Denley Lavender & Citrus Natural Cuticle Therapy. Made of extra virgin olive oil, jojoba oil, evening primrose oil, vitamin E, avocado oil, almond oil, lavender essential oil, grapefruit essential oil and lemon essential oil, the smell is a stress-buster!

Dirty Benefits Coffee Scrub

Using the best ingredients for their all-natural skincare products, Dirty Benefits is popular for their Coffee Scrub! Don't be afraid to get a little dirty to get your skin clean 🙂 Recommended products: Classic Obsession Coffee Scrub 100% Arabica Ground Coffee, Pure Avocado Oil, Cold Pressed Grapeseed Oil, Raw Brown Sugar and Pink Sea Salt Coconut Confessions Coffee Scrub 100% Arabica Ground Coffee, Cold Pressed Coconut Oil, Cold Pressed Grapeseed Oil, Organic Cane Sugar and Pink Sea Salt
Selected brands participated in 
Honda City Car Boot Sale
and decorated their products nicely according to Christmas theme!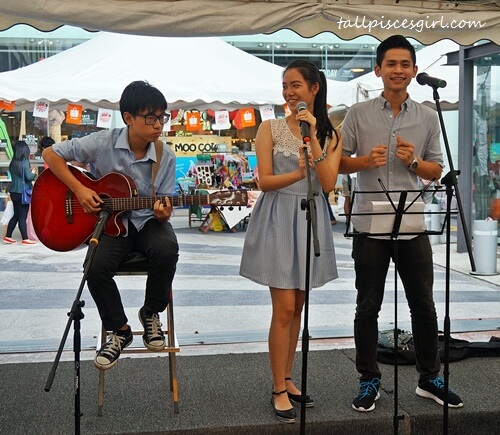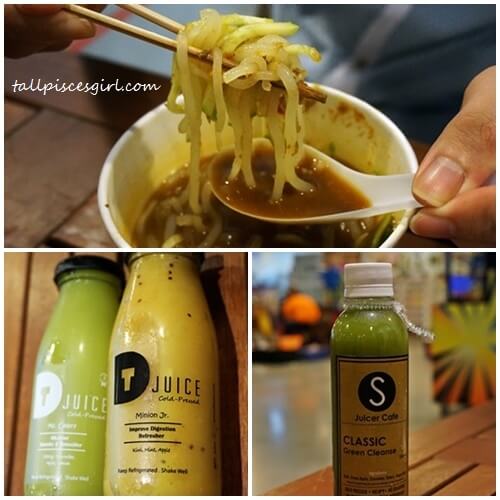 What I love most about this round's Markets is the abundance of food booths!! They even have street food like Penang Assam Laksa. Countered the heaty-ness with juices from
S Juicer Cafe
and
DTJuice
. Felt super healthy LOL!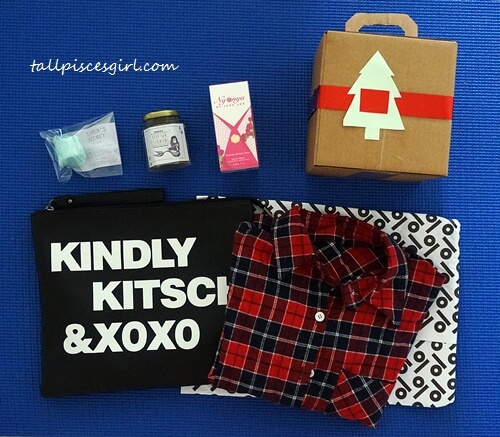 My loot from Markets17 @ Jaya One (left to right, top to bottom):
Siren's Secret Pedi Bomb and Deep Sea Cleansing Scrub by Smeeka
Nyonya by Josh Lee Fragrances*
Surprise box from CubeCrate Malaysia
Stylish clutch and checkered shirt from Peep Boutique*
Dog food from Awesome Pawsome – Since I don't have a dog at home, I gave these to my office dog, Hatchi and he loves them so much! So happy to see that he's enjoying it. He probably feel that these are the best food he's ever eaten in his whole life. The smell of coconut makes me wanted to take a bite too. Very irresistible!

Awesome Pawsome Dog Food
* Introduced these brands in my last post:
8 Awesome Brands at Markets 16 Bazaar
. Going to the bazaar also means catch-up time with the girls (excuse my messy hair)! 😀
To keep yourself posted about future Markets bazaar's news, follow their official Facebook page (
www.facebook.com/marketsmy/
) or stay tuned to my blog!