The weather nowadays is so unpredictable; sometimes cold, sometimes hot. People always say rainy days are perfect to have a pot of hot steaming steamboat to warm the body. But I say, you can have steamboat no matter rain or shine if you eat it at
Cafe 5, Pearl International Hotel
!
Semi Buffet Steamboat @ Cafe 5, Pearl International Hotel
Why? Because at Cafe 5, Pearl International Hotel, you get to enjoy their
Semi Buffet Steamboat
in the comfort of air-conditioned restaurant on
weekdays, this November from 6.30 pm – 10 pm
. So how can you enjoy this at only RM 2+? You sure thought it's a typo, right? Nope, it's not! Read til the end to find out 😉
Another plus point is, this is a
HALAL STEAMBOAT
! Hence, Cafe 5 is the perfect place to gather with my Muslim friends to enjoy steamboat.
I'm impressed by the amount and variety of halal-certified ingredients offered for this Semi Buffet Steamboat especially seafood
♥ ♥
Here's a list of what you're getting:
Brown Cuttlefish
Seabass Fish Fillet
Seasoned Baby Octopus
Sea Prawns
Flower Crab
Smoked Duck Breast
Chicken Meat
Mussels
Clams
Enoki Mushrooms
Shitake Mushrooms
Crabsticks
Deep-fried Four Seasons Roll
Prawn Dumplings
Soft Beancurd
Eggs
Corn on the Cob
Fishballs
Chinese Cabbage
Baby Romaine Lettuce
Yellow Noodles
Bee Hoon
Turnip Slices
Aren't you feeling hungry already? Let's start the feast!
Choose a soup base of either Homemade Chicken Soup or Tom Yum broth to start your fun masak-masak session! I personally love the homemade chicken soup a lot because after cooking so many seafood and vegetables, the taste was
so rich and flavorful
. The essence of seafood has seeped into the soup, making us can't stop drinking it. We're officially addicted!
Anyone who loves spicy food will definitely dig in to this fiery hot Tom Yam broth. Not for the cowards hahaha!
Cafe 5's chef has also came up with a signature chili paste that brings the taste up a notch. Definitely a must-try! You must be wondering,
why is it called a Semi Buffet Steamboat?
Because apart from all the food showed above, all the food you're going to see below are eat-all-you-can style!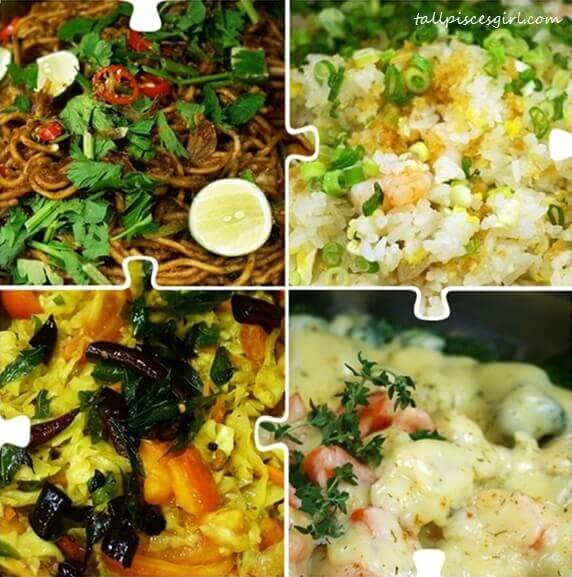 While waiting for your friends to arrive, you can start feasting on the buffet dishes already. Although they're just simple dishes, but they taste amazingly good! I especially like the fried rice and mixed vegetables.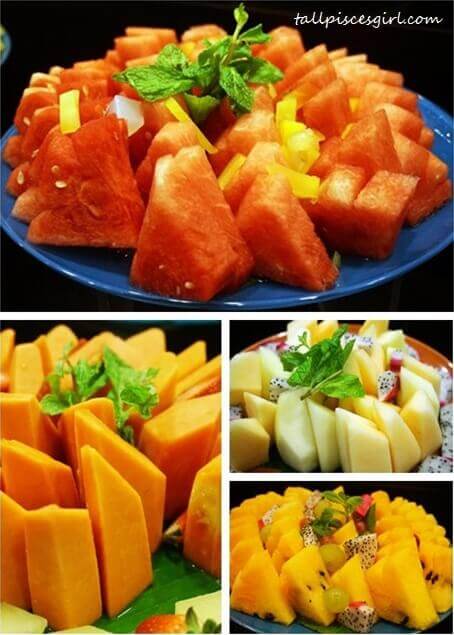 No meal is complete without desserts and cakes!
Promotion for Semi Buffet Steamboat @ Cafe 5, Pearl International Hotel
3+1 Deal For every 3 paying guests, the 4th diner gets to eat for FREE! The normal price per pax is RM 35.90+. If you utilize this deal, it's only RM 26.90+ per pax on average.
RM 2+ Ladies Nite Every Monday-Wednesday Yes, it's true! Ladies get to enjoy this Semi Buffet Steamboat at RM 2+ without any prior reservation required. <div "style="font-size:10px">Terms and conditions: – Limited to 30 ladies per night – Limited to 4 ladies per group/table – Walk-in only

Cafe 5 Semi Buffet Steamboat Promotion
Address
: Cafe 5, Pearl International Hotel Batu 5 Jalan Klang Lama, Taman United 58000 Kuala Lumpur
Tel
: 03 – 7983 1111 ext. 3205
Website
:
www.pearl.com.my
Facebook page
:
https://www.facebook.com/thepearlkualalumpur/
Map
: