Carlsberg –
Probably The Best Beer In The World
– now comes with a new, modern look and practical betterments to deliver an even better beer enjoyment experience!
At the grand launch at
Marimbar PJ
, Carlsberg officially unveiled Carlsberg's refreshed Danish-inspired brand identity, balancing simplicity with contemporary design, applied across its products, packaging, communications, visibilities and amenities to deliver a better experience for all beer lovers. Carlsberg's "pursuit of better" has been encapsulated in the brand's iconic history of 172 years since its establishment in Copenhagen, Denmark by their founder J.C. Jacobsen. The brand counts numerous ground-breaking milestones in its efforts to elevate the art of brewing, starting most notably with the establishment of the Carlsberg Laboratory in 1875 focusing on perfecting malting, brewing and fermentation.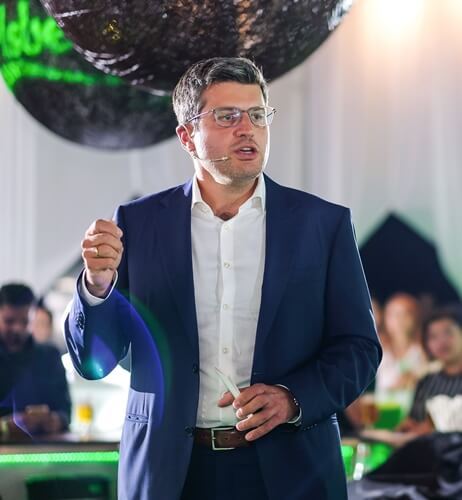 Ted Akiskalos, Managing Director of Carlsberg Malaysia, commented, "From our yeast and barley to our packaging and glassware, we believe it must always be possible to do things better, and this new look and feel for Carlsberg represents our ongoing commitment to do so." The Carlsberg Laboratory's scientific research led to the development of the world's first pure yeast strain –
Saccharomyces carlsbergensis
– by Carlsberg Laboratory scientist Emil Christian Hansen in 1883, a discovery which changed modern brewing, as well as the pH scale by S.P.L. Sorensen in 1909 which is still being used today. The laboratory continues to further the fields of chemical and genetic research that contribute toward its quality ingredients and improved brewing processes in its operations throughout the world. "This year, we celebrate the 50th anniversary of our establishment in Malaysia and are proud to brew Carlsberg using same international standards in our Shah Alam brewery. While the brand looks modern and new today, our beer is still brewed with the same natural ingredients and same attention to quality that gives Carlsberg that same great taste. Carlsberg just keeps getting better with its new look, but same great brew!" added Akiskalos. The brand's new look and feel is most visible on its packaging, coupled with three practical improvements that sees a
new Fresh Cap on Carlsberg bottles
, the same great brew served in
premium-looking stem glasses
, and cans that come in
Easy-to-Open packs
. Probably The Best Beer In The World just got better!
4 New Carlsberg Betterments
To learn more about Carlsberg's new look and feel, betterments and promotions, kindly visit
Carlberg's Facebook page
or website at
www.probablythebest.com.my
.