Comfort Zone, the Italian skincare with its ethos, Skin Science Soul, launches a range of indispensable daily skincare products for cleansing, exfoliating and removing make-up while defending the natural beauty of the skin – the Essential range. Rigorously adhering to the research and development approach of Comfort Zone's patented Science-Based Conscious Formulas, the Essential range is formulated without silicone or aggressive surfactants but enriched with active ingredients promoting the osmotic balance of skin cells; favoring a simple and effective beauty routine for all skin types, while respecting the skin's physiology.
Comfort Zone Essential Micellar Water
"The first golden rule in skincare regime should be Good Cleansing". This is the belief that [ comfort zone ] carries in developing the Essential range. Comfort Zone Essential Micellar Water is the multi-active water that cleanses the face, eyes and lips in a single gesture without the need for rinsing. A 3-in-1 product that is dedicated to those who desire fuss-free cleansing step.
The Essential Micellar Water is infused with BETAINE, a natural osmolyte extracted from sugar beets, to maintain the skin's optimal hydration and defend it against external environmental aggressions (extreme temperature, pollution and sun exposure). Osmolyte is the physiological guardian of the skin's optimum state, even in stressful conditions caused by extreme temperatures, pollution and sun exposure, thus preserving the skin's hydration and cell vitality.
Essential Micellar Water does not contain harsh surfactants to remove impurities from the skin, instead it is formulated with surfactants belonging to the family of ISETHIONATES which are non-toxic and has excellent skin compatibility. The family of POLYGLYCEROLS in the Essential Micellar Water create the tiny micelles that act as highly tolerable magnets, making it ideal for eye make-up removers and delicate skin. The aqueous solution gentle surfactants create micro-micelles that trap the impurities, which are then removed on the cotton pad. Fresh, light and delicate, the Essential Micellar Water resembles a toner but cleanses the skin like a make-up remover, clearing the pores and purifying our skin without the need for rinsing. In summary, the Essential Micellar Water is a highly effective cleanser which is gentle and preserves hydration, without causing irritation to the face skin.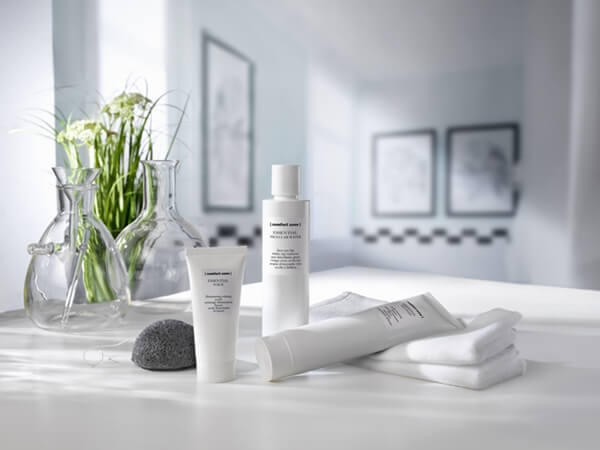 The Essential line is Comfort Zone's collection of daily products designed as the first step to a radiant and hydrated skin. Besides the Essential Micellar Water, the range also consisted of Essential Milk (cleanser), Essential Facial Wash, Essential Biphasic Makeup Remover, Essential Toner, Essential Peeling and the Essential Scrub. Comfort Zone Essential Micellar Water
retails at RM 188
and are available at over 20 beauty salons nationwide. For more information, log on to
www.comfortzone.it
or contact Luscious Solutions Sdn Bhd at 03-2143 2271. For more updates on Comfort Zone, follow them on Instagram
@comfortzone_malaysia
and Facebook @
Comfort Zone Skincare Malaysia
.