If you haven't knew, LuLu Hypermarket recently opened its 2nd outlet in Malaysia and 174th outlet globally at 1 Shamelin Mall, Cheras, Kuala Lumpur. YB Datuk Seri Saifuddini Nasution bin Ismail, Minister of Domestic Trade and Consumer Affairs of Malaysia officially inaugurated the mall on 1st July 2019. This strategically located hypermarket is sprawling 80,000 square feet. With customers in mind, it has been designed using the latest retail space concepts for ease of shopping. Expect dedicated sections with widest range for grocery, dairy products, fish and seafood, fruit and vegetables, meat and poultry, dry goods, fashion garments, electronics, IT, stationery, sports, footwear, luggage among others.
Massive Promotion at LuLu Hypermarket Malaysia (Aug/Sept 2019)
How often do you hear that all items in the store gets a discount? For me, it was my first time when I was at LuLu Hypermarket for their One Day Wonder promotion last few days. All items from all categories storewide were on 3% to 70% discount! I didn't miss this golden opportunity and grabbed all my daily grocery needs here.
Discount rate by category
Electrical – 3% Fish -3% Meat-4% Bakery -10% Fashion -25% Shoes-25% Handbag-25% Perfume -10% Grocery -3% Fruit/vegetable-5% Cold deli / deli -5% Dates/nuts-5%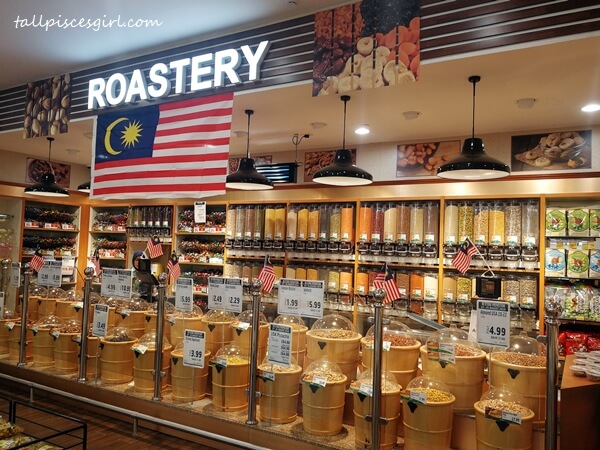 A day later, LuLu Hypermarket is back with another promotion which spans for 3 days.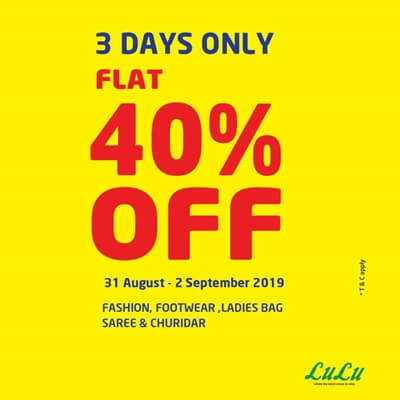 From 31st August to 2nd September, both LuLu Hypermarket branches at Capsquare KL and 1 Shamelin Mall Cheras is offering a flat discount of 40% on Fashion, footwear, ladies bag, saree and Churidar. That's a MASSIVE discount! Make sure you don't miss this great opportunity to save more. Guys, please bring the women of your lives to LuLu and reward them while you save some money!
Don't worry if you are not in town during this period as promotions at LuLu Hypermarket is never ending! From 3rd to 13th September, they will be having RM5 RM10 RM15 RM20 promotion.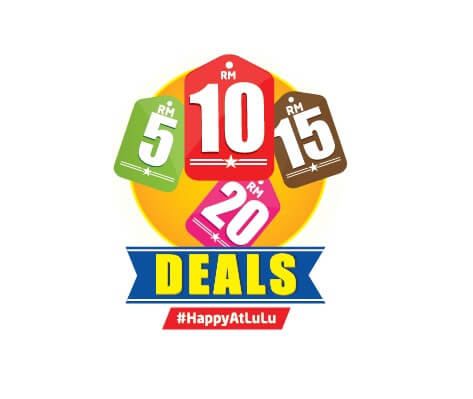 Selected favorite items will be offered at flat RM5, RM10, RM15 and RM20 from all categories ranging from fresh products, grocery, fashion, household and home furnishing section. You will be spoilt for choice!
For more information on what are the selected items, stay tuned to
LuLu Hypermarket Facebook Page
. That's not all! You're entitled for 2 hours free parking with minimum purchase of RM 50 at
LuLu Hypermarket 1 Shamelin Mall
. Parking ticket can be validated at both customer service booths. For the convenience of shoppers, they have a basement parking and a multi-level parking. Finding a car park space has been a breeze for me.
Friendly reminder: If you bought hot food, make sure you consume it immediately to ensure freshness because heat will encourage bacteria growth.
Happy Shopping at LuLu Hypermarket!