Yay!! Lulu Shamelin Hypermarket at 1 Shamelin Mall, Cheras is now open!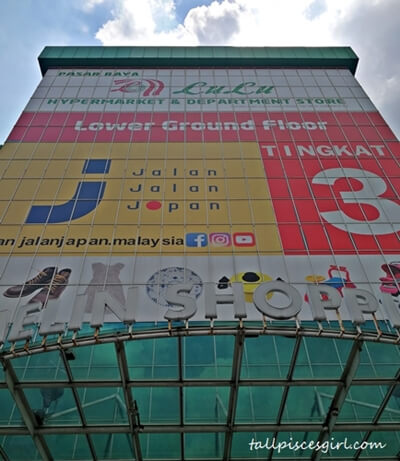 You guys are so lucky because from 1st – 4th July 2019, they're having an Inaugural Sale whereby a lot of groceries, household items, electrical items and more are on up to 50% discount! You know the things there are really cheap when you see the overwhelming crowd. People are buying them in bulk!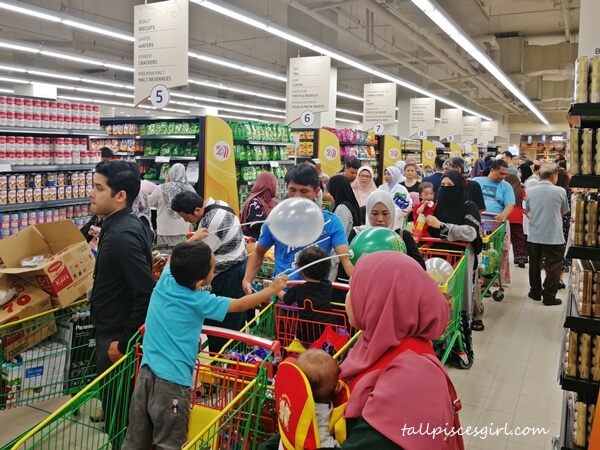 9 Things to Buy at LuLu Shamelin Hypermarket Inaugural Sale
Chocolate

tallpiscesgirl Shopping for Chocolates at LuLu Hypermarket 1 Shamelin Mall, Cheras

Basically all their chocolates are on huge discount. One of them that particularly caught my eyes is this Mickey Mouse Kit Kat. Isn't it just too cute? And look at the price – it's on 45% discount! What are you waiting for? Quickly grab a few boxes home. I'm sure these can make a good gift too.

Mickey Mouse KitKat

For your own consumption, you can also opt for the larger pack of classic KitKat which is also very budget friendly.

Kit Kat Promotion

Mister Potato Chips

Look at the trolleys around and you'll see at least a can of Mister Potato Crisps in it. But of course, usually it's more than one can because LuLu Hypermarket 1 Shamelin Mall is selling it super cheap during their Inaugural Promotion! It's only RM 1.99 for a can of 160g. I'm grabbing more for my cheat days haha!

Nuts

LuLu Hypermarket is famous for their Roastery

LuLu Hypermarket is well known for their own roastery. Their roastery is not coffee roastery but nuts roastery, which is pretty rare in Klang Valley. I like my nuts fresh, that's why I love getting them from LuLu Hypermarket. Plus, the variety here is abundant!

Going nuts over cashew nuts

Eggs

Eggs are on sale as well!

I can't live without eggs since they're such a perfect combination with instant noodles haha! Protein loading guys will also go gaga over this cos they can get 30 pcs of eggs for only RM 5.99. What a great reason to consume more good cholesterol 🙂

Electrical items

Electronics section

A lot of their electrical items have promotion but the cheapest of all has got to be the TV. Although I don't really need to replace my TV yet, but I'm really really tempted to get one. I mean, how can you resist when you can get a Philips 40 inch Full HD LED TV for only RM 699? Just grab it!

Fresh seafood

Fresh seafood and fish

OMG! Look at all that fresh seafood. Can't resist but to get some salmon home. If you love steamboat, the best is to buy these fresh seafood and make your own hotpot! The broth is gonna taste so yum…

Rice

Jasmine Sunwhite Rice

Well, Asians just love their rice, don't they? Good news because Jasmine Sunwhite Rice 5kg is now retailing at RM 24.90 (limited to 1 pack per customer). Being the kiasu me, I'll grab this too.

Hot food

Hot Food @ LuLu Hypermarket 1 Shamelin Mall

Feeling hungry after shopping? I know I do because it requires a lot of brain juice to plan the things to buy and calculate the costs. I'm frugal like that. Sometimes, people also tend to shop til they lost track of time and forgot to go home and cook.

From pau to various grilled chicken

No worries though, you can tapau some hot food from LuLu Hypermarket and pretend you cooked them. Genius, right?
Here you go, I hope you find this list useful and entertaining. Happy Shopping at LuLu Shamelin Hypermarket! Extra: They also carry various types of cheese! YAY!
According to Yusuff Ali MA, Chairman of Lulu Group, they are firm on their expansion plans in Malaysia and are committed to launching four new hypermarkets in different parts of Malaysia before and of 2020 which includes projects in Setia City Mall, Bangi Gateway, Bachang (Malacca) and Johor Bahru. Present during the inauguration ceremony were YB Datuk Seri Saifuddin Nasution bin Ismail, Minister of Domestic Trade and Consumer Affairs of Malaysia, Yusuff Ali MA, Chairman of Lulu Group, Saife Rupawaia, CEO, Ashraf All MA, Executive Director, Salim MA, Director and other top Lulu officials.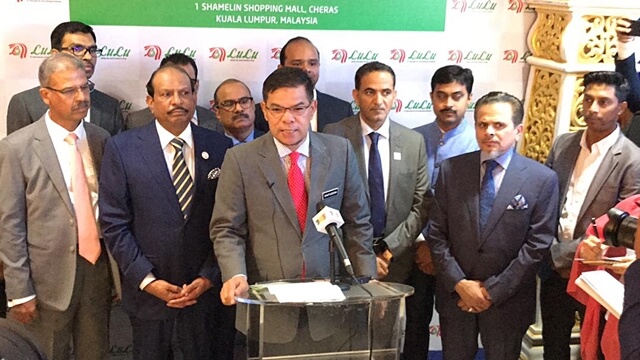 For more promotions and news on their new store opening in the future, kindly follow
LuLu Hypermarket KL Facebook Page
.