I visited ARCHIDEX 2019 last two days to experience the best of Taiwan Modern Living! This year, ARCHIDEX celebrates its 20th anniversary and cements its position as the premier exhibition of its kind in Malaysia and the region. In conjunction with ARCHIDEX 2019 theme "Building Together" which highlights the increasing integration between diverse fields including architecture, ecology and smart technologies, the Taiwan Excellence Pavilion is headlining its entry with "Modern Living" and will be showcasing many leading products.
Modern Living @ Taiwan Excellence Pavilion, ARCHIDEX 2019
Head over to Taiwan Excellence booth if you're visiting ARCHIDEX too! Taiwan Excellence is the much-coveted award that epitomizes the Taiwanese corporations' drive for perfection. The symbol of Taiwan Excellence honors Taiwan's most innovative products that provide value to users worldwide. All products carrying this symbol have been meticulously selected for Taiwan Excellence Awards in different categories. They were evaluated based on their excellence in design, quality, marketing, Taiwanese R&D and manufacturing. In its 27th session this year, Taiwan Excellence has built a strong reputation as a trusted global label since it was introduced in 1992. The symbol of Taiwan Excellence is now recognized by 100 countries worldwide.
Visitors can experience 60 innovative products from 21 Taiwanese manufacturers in 4 main categories during the exhibition. These include smart technologies, hardware fittings, home appliances, building materials, and other home solutions. I wish to share 2 particular interesting products that caught my attention during this exhibition and I hope you'll find it useful too!
Product: SIMLEAD Metal & Wood Drawer System with push-open, soft close and vibration safety design (VSD)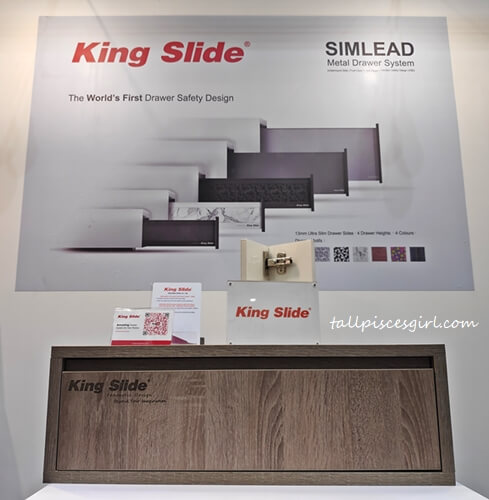 Functions
:
What I love most about King Slide SIMLEAD Metal & Wood Drawer System is the smooth and consistent movement of the drawer. Unlike the usual drawers, this one makes minimal sound (almost none) and it wouldn't bounce back. Another plus point is, it gives a very durable and high quality vibe so I don't need to worry about it breaking down on me anytime. King Slide has 124 patents worldwide for their drawer system.
Product: Flow2 One Fresh Air Exchanger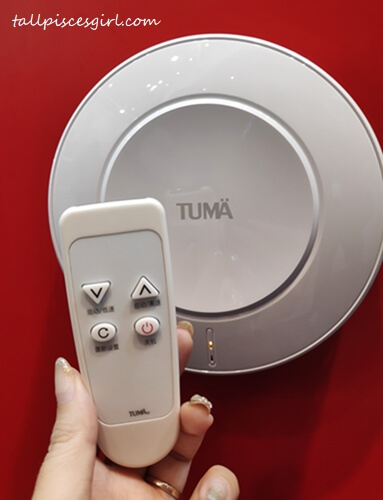 Functions
:
Air Exchanger The ventilation fans we see in day to day life are those that will bring out stale air from our home. With TUMA Fresh Air Exchanger, it brings things up a notch by not only reducing stale air, but also bringing fresh air indoor to improve air quality and ensure our home is well-ventilated.
Clear Air of Allergen and Dust

Filters in Flow2 One Plus+ Fresh Air Exchanger

Every once a year, Malaysia will be experiencing haze season. Then will the haze be brought into our home when using TUMA Flow2 One Fresh Aiir Exchanger? Of course not! It is well equipped with air filters that can filter out pollutants such as dust, dust mites, mold, bacteria, carbon monoxide, formaldehyde, pollen and PM2.5. Hence, the air that is channeled into the house is guaranteed to be clean and fresh.
Temperature Regulating TUMÄ Flow2 One Air Purifier has an intelligent design that can regulate the air temperature from outside, hence reducing indoor-outdoor temperature difference. The burden of external air seeping into the home on the air-conditioning system is mitigated, achieving an energy-saving balance of indoor temperature while reducing humidity.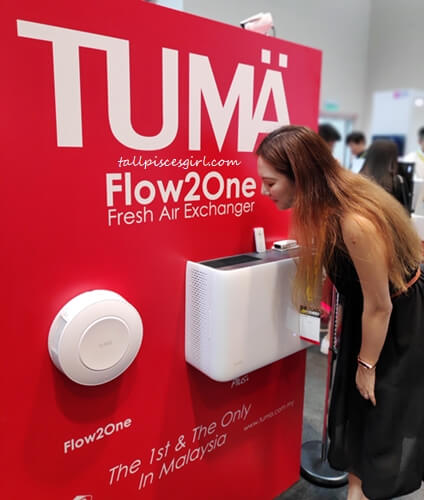 I like innovative products like this TUMA Flow2 One Fresh Air Exchanger to enhance the quality of my lifestyle. With the use of technology, things that couldn't be done last time is now achievable. Can you imagine that you can have fresh and clean air without the need of opening your window? Also, the air produced after filtering is cleaner than the air outside!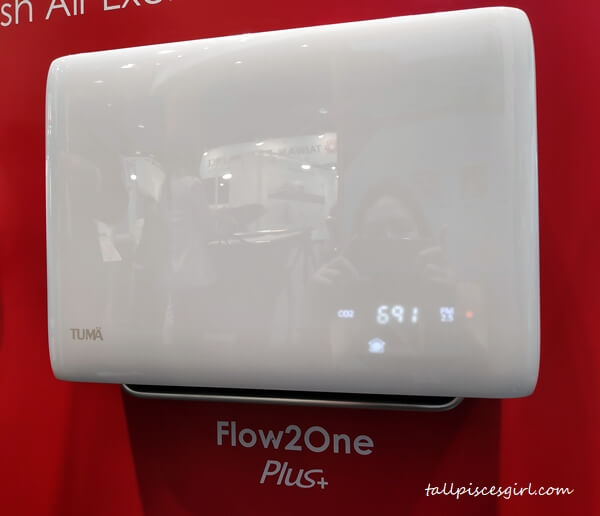 For your information, TUMA came up with a newer version recently called
TUMÄ Flow2 One Plus+
which has 3 speed settings, indoor smart CO2 reading display and it can cover a larger area. If you're interested to know more about these products, remember to visit Taiwan Excellent Pavilion @ ARCHIDEX 2019 this week!
Exhibition: Taiwan Excellence Pavilion @ ARCHIDEX Date: 3rd July 2019 – 6th July 2019⁣ Time: 10am – 7pm⁣ Venue: Kuala Lumpur Convention Centre, Hall 8⁣