Heya everyone! How's life after GST? I've read so many stories on my Facebook feed about how everything has became more expensive after the implementation of GST and it's not just increment of 6% yo! Some unethical businesses took the chance to increase the price of their products too.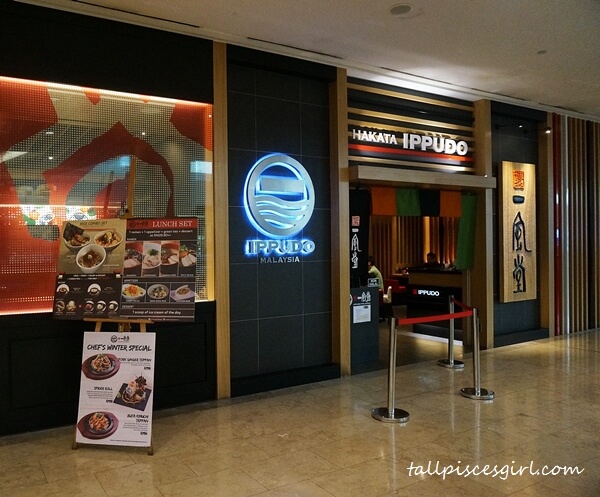 Noticing the predicament that most people are facing,
IPPUDO Malaysia
has launched a
new grand menu
this April that promises better price and better value to cushion the impact of GST. For example, their very popular ramen, Shiromaru Motoaji that was previously priced at RM 26 can now be enjoyed for only RM 22.90!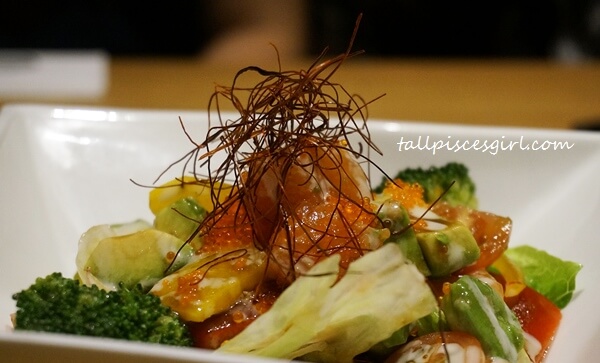 We started our meal with
Salmon Salad
. I'm not particularly into salads but these freshly diced salmon served with assorted greens and Japanese dressing had me keep digging in for more. IPPUDO has been really generous on the portion of thick salmon slices!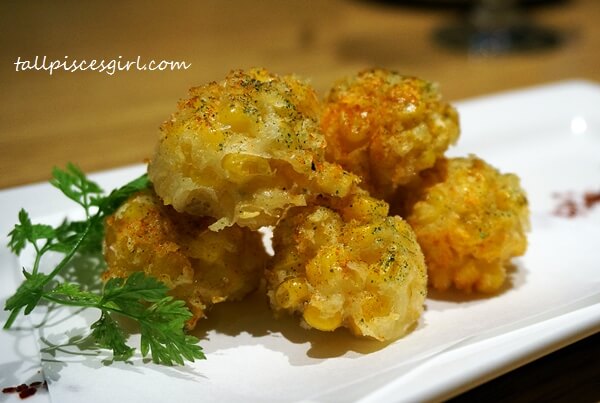 Sweet Corn Tempura
is a simple snack, but tastes so good! Sweet corns were lightly battered and deep fried until golden yellow. Topped with paprika seasoning for that extra flavor.
Boiled gyoza
served with special spicy sauce and chili oil was really spicy but addictive at the same time! Spicy as Si Chuan style but not numbing type.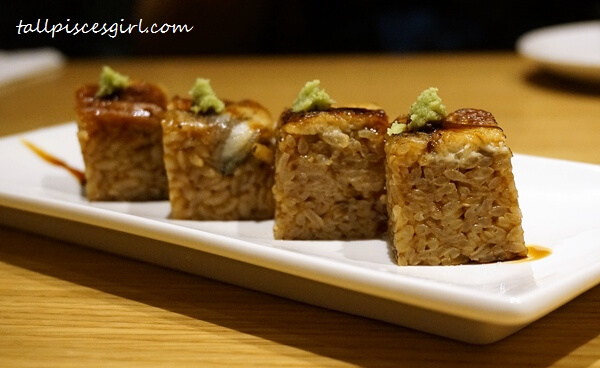 Unagi is my favorite! I'm always tempted to order anything with unagi in Japanese restaurants. This grilled eel over seasoned sushi rice roll served with teriyaki sauce is not bad.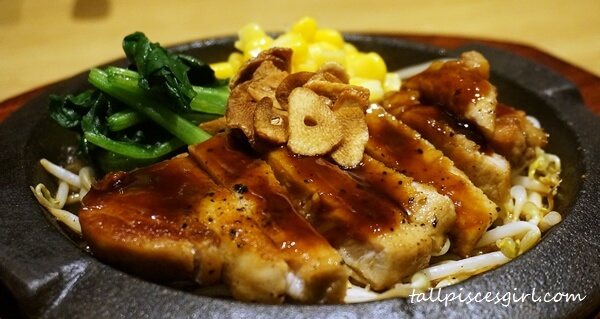 Pork Grill
is pork loin served on a hot plate accompanied by bean sprouts, sweet corns and teppan sauce drizzled on it. Since loin is one of the most tenderest cuts of meat on pork, expect tender and juicy meat in your mouth.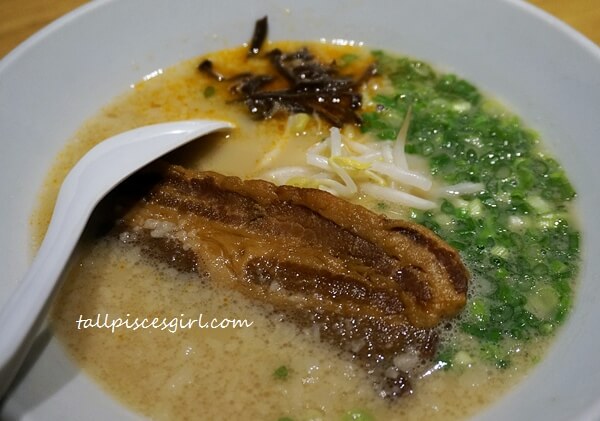 Finally it's time for the mains! We tried their Kakuni series ramen that consists of their signature ramen with tender pork cubes simmered in IPPUDO special soy sauce. For the classic original taste, try
Shiromaru Kakuni
. It's perfect!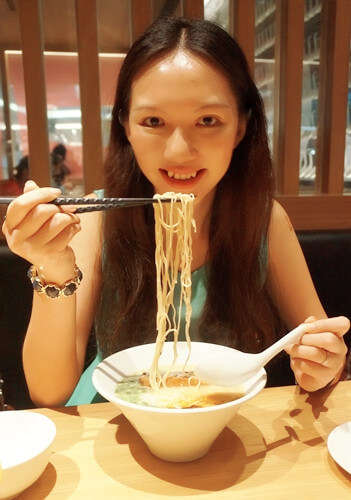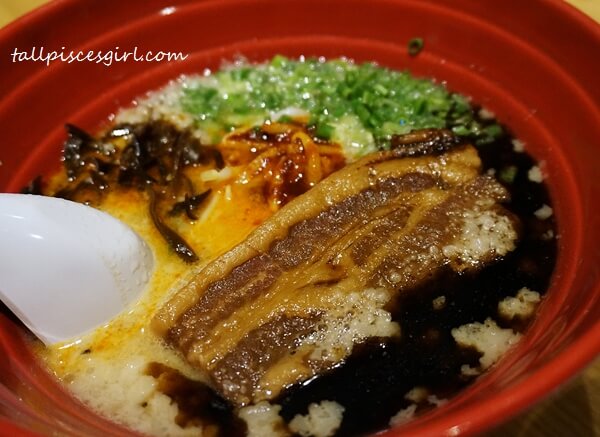 If you prefer the flavor and scent of garlic oil in the broth, Akamaru Kakuni will leave you completely satisfied. You can also press your own raw garlic to add into the broth for more kick!
Blend of tropical juice with peach is so refreshing and thirst quenching!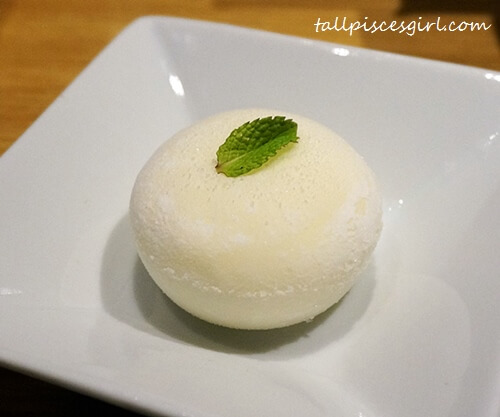 Daifuku
is one of the tastiest desserts I've eaten. It's Japanese mochi filled with vanilla flavored ice cream. So sinful and heavenly!
IPPUDO is available at Pavilion KL, The Gardens Mall and Bangsar Shopping Centre
. Follow them on Facebook for latest updates:
https://www.facebook.com/ippudomalaysia
. Read about my other visits to IPPUDO here:
IPPUDO @ Bangsar Shopping Centre – Tokushima Ramen
IPPUDO Malaysia's New Seasonal Menu (Q1 2015)
HAKATA IPPUDO Ramen (一風堂) @ Pavilion, KL