Normally, I would drive down to Penang and back but it's only economical if you're fetching more people cos you can share the costs. Further more, it's really really tiring to drive around 400 km!! How can you enjoy the trip when you're already so tired from driving? >__<
Flying Experience with Aeroline to Penang
So, le boyfie and I decided to take a bus back to KL from Penang since my friend who drove us there went back earlier… but all the news about bus accidents kinda freaked us out and therefore, we only select trusted companies like Aeroline. Before this, I only knew that Aeroline provides bus service to/from Singapore but a friend in Penang informed us that they do provide transport to/from Penang too! *joy*
As we're tech savvy people, we kinda like to do everything online LOL! So we booked and paid for our seats via https://www.aeroline.com.my/ and print out the confirmation page in order to redeem the exact ticket on the actual date. Later on, we got to know that we actually just need to save down the Reference No. so we can save some papers next time!
Aeroline Queensbay Mall
Their tagline: The Convenient Way to Fly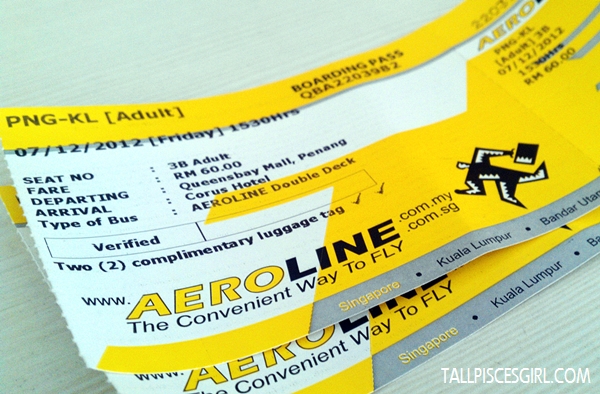 Aeroline bus ticket
Our bus is here!
One trip costs us RM 60 per person inclusive of a meal, drink, power point and a mini display that has a variety of movies, songs (they have Korean songs too!!). Earphones will be supplied to every passengers and since they have power points, you can watch movies from your laptop if you prefer.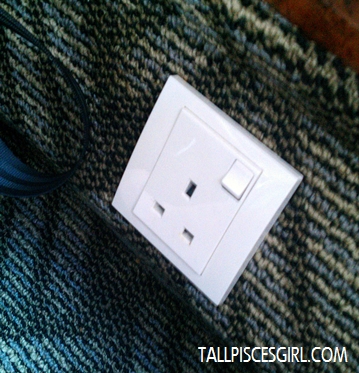 Power point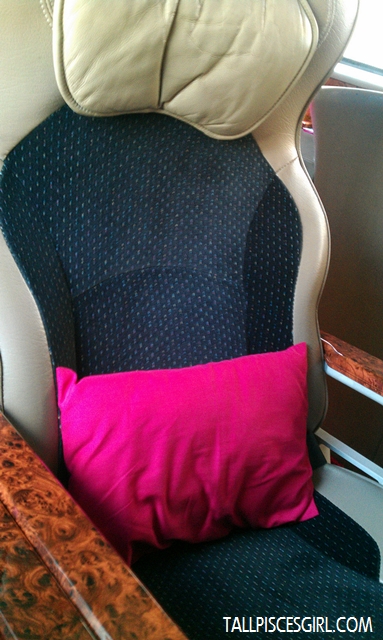 Comfy seat with mini pillow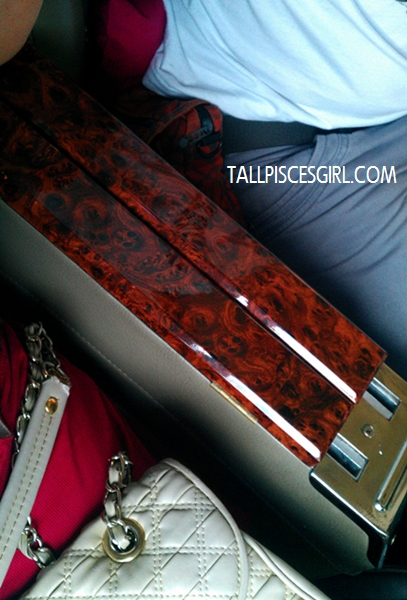 When you pull out this section at the center…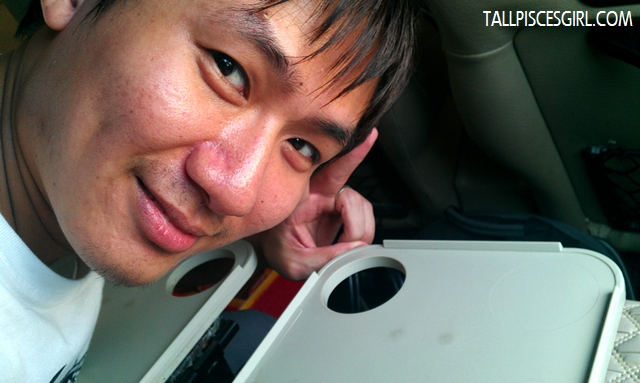 …no, you won't get the guy but a mini table to put your food and drink on :p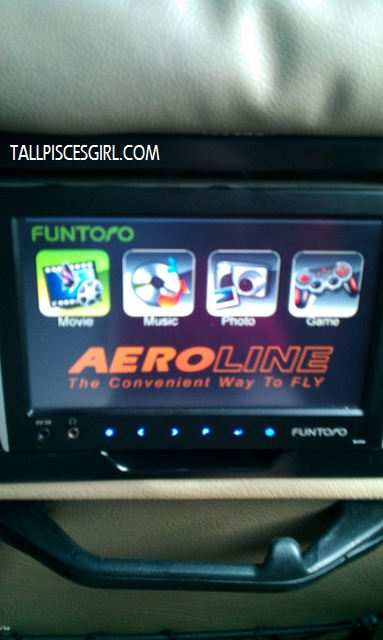 Mini display with Movies, Musics, Photos and Games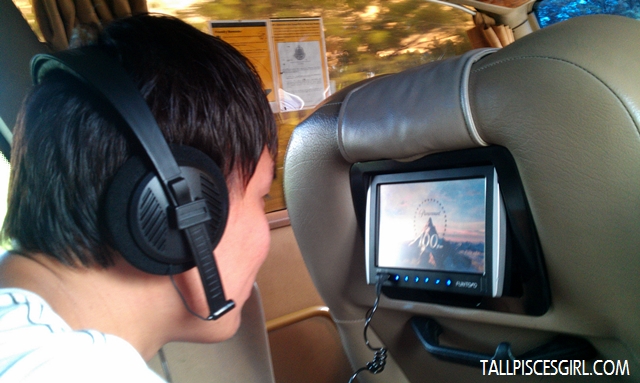 What movie are you watching, my darling?
Here's our dinner! Chicken Rice!
My favorite drink… coffee!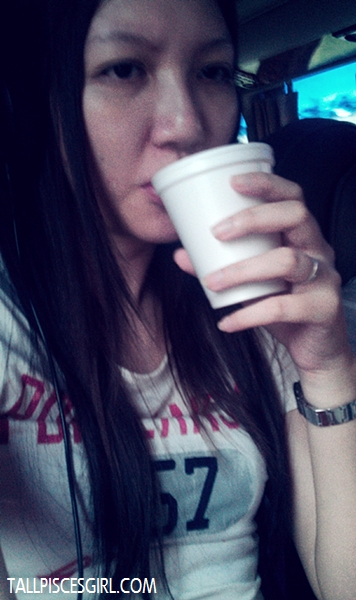 Sipping my coffee…. Slurps
The whole journey took around 5 hours but we can barely feel it cos there's so much we can do to entertain ourselves. I can charge my smartphone that normally lasts only 1 hour under heavy usage (the battery already sot sot dei) to chat with friends via FB and Twitter, I watched Glee The Musical and also listened to some Korean songs hehe! We reached Corus Hotel in no time!
Oh! BTW, do check out https://www.tallpiscesgirl.com/search/label/Travel for my travel adventures! =)