If you haven't knew,
grandma's been admitted to hospital
last 9 days ago so I had to delay this post. Apologies to Yadah for the delay.
Yadah Malaysia X Sasa Blogger Event
Yadah
is a range of
botanical skincare products from Korea
targeting teenagers and young adults formulated with natural plant extracts like essential oils, floral water, barks and traditional herbs etc. and good-for-the-skin ingredients sourced from the world of nature. Known for its gentle yet effective formulas, it is 100% free from artificial colouring, preservatives, mineral oil, and sulphate and do not contain animal extracts of any kind. The first impression when I saw
Yadah
(the girl) and
Yom Yom
(her alien pet) is…. SHO CUTEEEE!!!
Anti-trouble Bubble Cleanser
Same pH balance as the skin to maintain its natural moisture level
Fights blemishes by cleansing deep into the pores
Contains salicylic acid to regulate sebum, draw out impurities and unclog pores
Reduces inflammation and acne causing bacteria in the skin
Enriched with sage, aloe vera, rosemary, camellia leaf and green tea
Price: RM 59
Anti-T Toner
Sweeps away dead skin cells that can lead to breakouts
Tightens pores and calm down blemish-prone skin
Formulated with native Korean blackberry to control excess sebum and reduce inflammation
Free from preservatives, paraben, fragrance, TEA, benzophenone, artificial coloring, mineral oil and animal extract
Price: RM 59
Anti-T Emulsion
Mattifies skin and keeps it shine-free
Free from preservatives, paraben, fragrance, TEA, benzophenone, artificial coloring, mineral oil and animal extract
Contains eucalyptus, clove flower and citrus fruits
Price: RM 59
Anti-trouble Spot
High potent concentrated formula helps reduce pimples, blemishes and blackheads gently yet effectively without drying the skin surface
Combats inflammation and improves skin immunity without irritation
Promotes healing
Free from preservatives, paraben, benzophenone, artificial coloring, mineral oil and sulphate
Contains Salicylic acid, green tea, rosemary, sage, aloe vera and wintergreen leaf
Price: RM 35
Brightening Ampoule
Combination of plant stem cells help reduce dark spots and pigmentation while preventing them from reappearing.
Vitamin B3 naturally suppresses the production of melanin while glycosaminoglycans has the ability to retain and bind water for added hydration.
Skin stays naturally clear, bright and luminous
Price: RM 65
Collagen Ampoule
Highly concentrated deep sea marine collagen penetrates deep into the epidermis to activate collagen synthesis and helps repair damaged cells, enhance skin elasticity and firmness.
Vegetable growth cells protect against free radicals to strengthen skin immunity with sodium hyaluronate to boost skin hydration
The
key ingredient
found in all Yadah products is the native
Opuntia Ficus extract
, a unique cactus species organically grown and cultivated in Korea. Opuntia Ficus is known for its strong anti-inflammatory and high potent antioxidant properties which help neutralise free radicals harmful to the skin. Its unique ability to reduce water loss can prevent water evaporation from epidermis and acts as a natural moisturiser to keep skin soft and hydrated.
We tried (and smelled) almost every products that they have! I super love the natural fragrances of the ingredients e.g. the mild apple smell of the shampoo cos it makes me feel very close to mother nature. I can imagine myself smelling fruity all over after bath! Wee~~
Bubble Deep Cleanser
is one of Yadah's best selling products. From my observation, only 1 pump is needed for my whole face cos as you massage, it will lather up and grow more! Yeah, so you don't need to use so much, save money and save environment =) It's priced at RM 49 for 150ml.
Bubble Deep Cleanser
Gently washes away impurities, dirt and excess sebum including makeup without stripping off skin's natural moisture
Luxurious high density foaming bubble formula effectively deep cleanses thoroughly into pores
Sin feels comfortably refreshed and soft after cleansing, never tight, pulled or parched
Suitable for all skin types even sensitive ones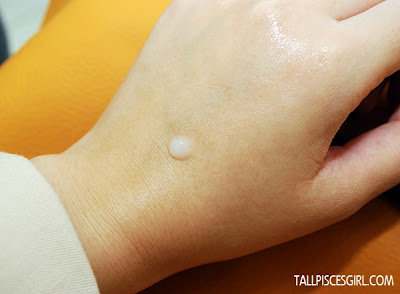 Yadah has also introduced their new
Lovely Lip Gloss and Lip Tint Balm
range, all at an affordable price and cute packaging! My personal pick for the lip gloss is
05 Peach Smoothie
! Oh yes, I love pink so much you can see it in my blog theme LOL!
For more information on Yadah Malaysia, check out their Facebook page
https://www.facebook.com/YadahMalaysia
.
Yadah
products are available at all
StageAsia
outlets,
Sasa
outlets and
Hermo
.