Before my trip to
Penang
, I've already made research on all the must-visit places. One of it is
siTigun
. If you're wondering what this name means (like me), siTigun actually comes from the name of the Indonesian owner,
Tigun Wibisana
. Everything they offer is
homemade
including the
coffee
.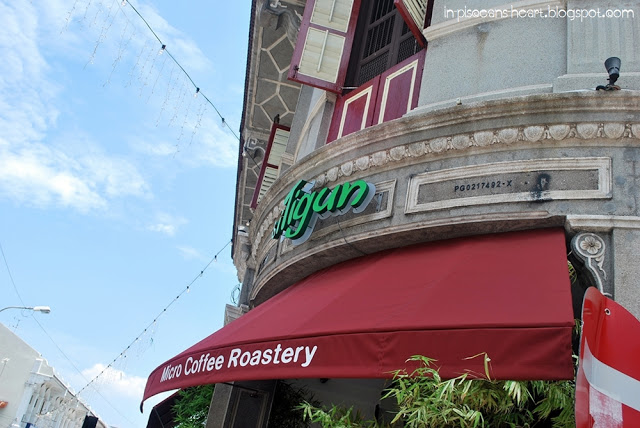 siTigun Bicycle Pit-Stop Cafe: Micro Roastery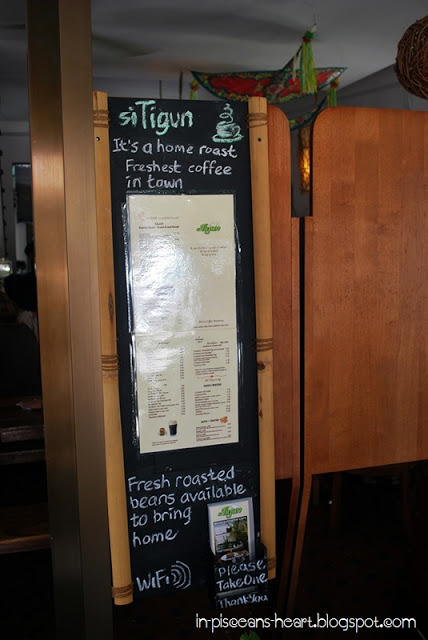 Fresh roasted beans available to bring home 🙂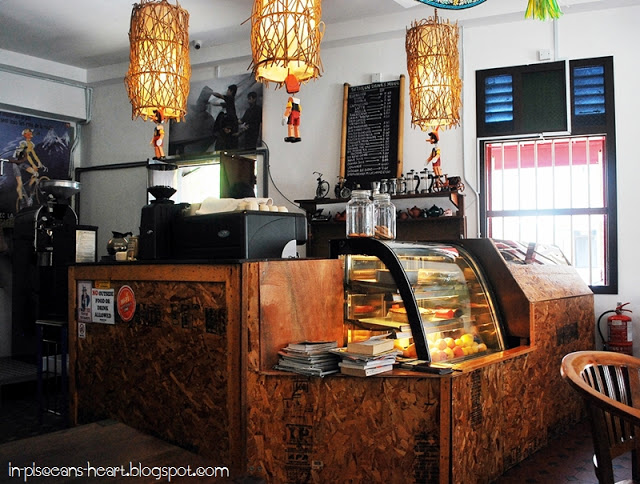 Display Counter
A variety of coffee drinks like
Latte
and
Cappuccino
, chocolate mousse cake, homemade
Tiramisu, biscotti and spaghetti
are among the food offered by this cozy coffee house. The one I love the most would definitely be their freshly made Almond Biscotti. If you're a coffee lover, you can buy their coffee powder that is self roasted by the owner every two weeks.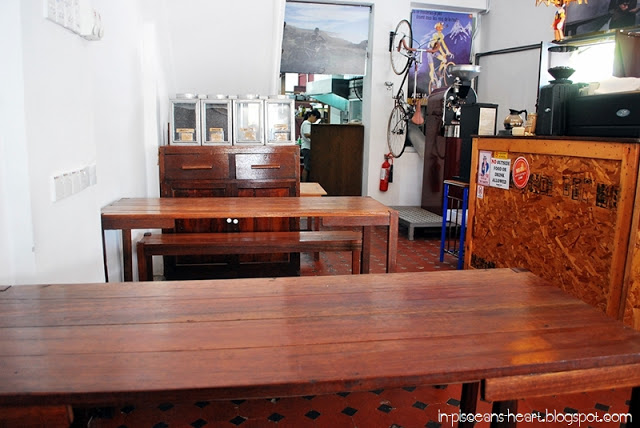 Wooden tables and benches
With wooden tables and benches, they instantly reminded me of my primary/secondary school canteen.
*Reminiscing*
But everyone has grown up
(and wide)
over the years so it looks kinda funny looking us struggle into our seats. Apparently, guests can go to the back of the shop for a visit but I didn't know about that and they didn't inform us so I missed it.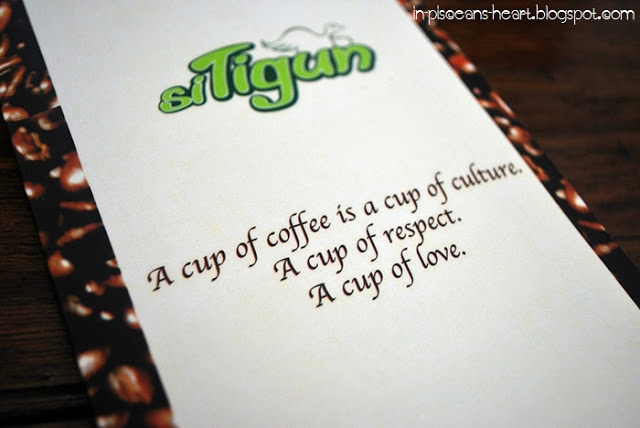 A cup of coffee is a cup of culture. A cup of respect. A cup of love.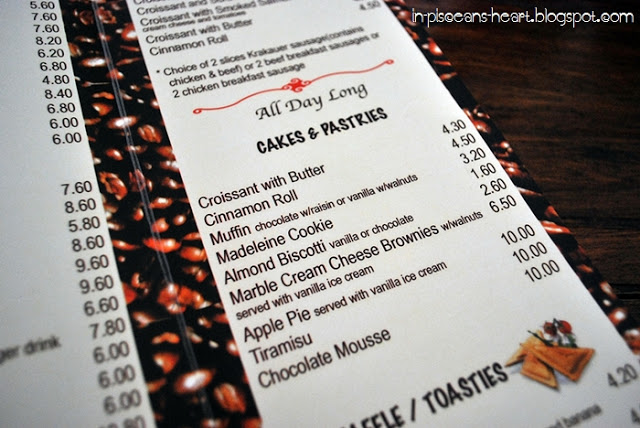 Part of the menu
Latte (RM 7.60)
Frothy and aromatic~~ Initially I wanted to order Cappuccino but the staff warned me that their cappuccino is more bitter than usual so I opted for Latte instead since I'm not a fan of anything bitter
.
Cappuccino (RM 7.60)
Definitely recommended for froth lovers! Prepared using double shot espresso, the taste is very rich.
If you cannot accept the bitterness of double shot espresso, you can ask for one shot instead.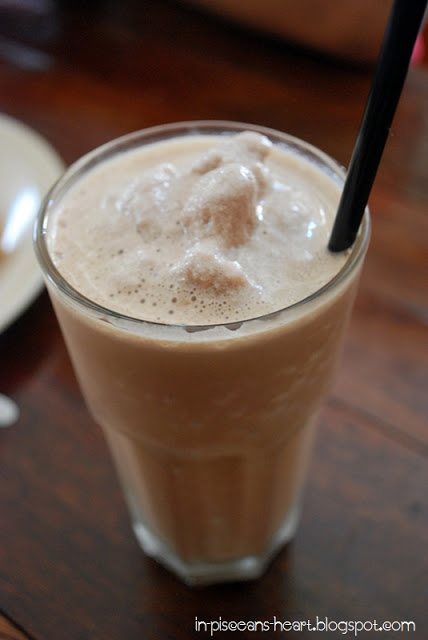 Ice Blended Chocolate (RM 9.60)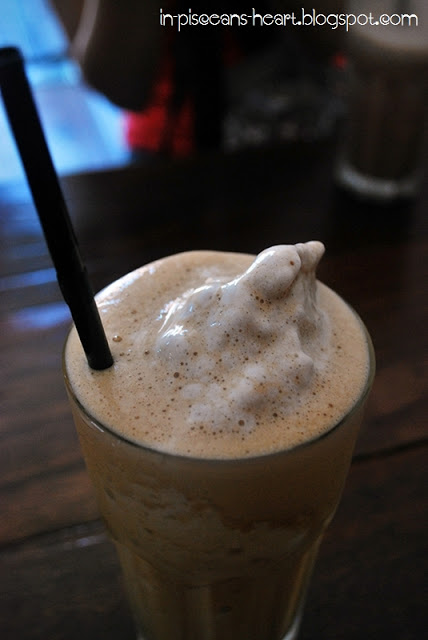 siTigun Ice Blended Coffee aka Sicilian ice blended coffee (RM 8.60)
A bit kao (thick) for me because it's quite bitter. Like Kopi Ping in kopitiams.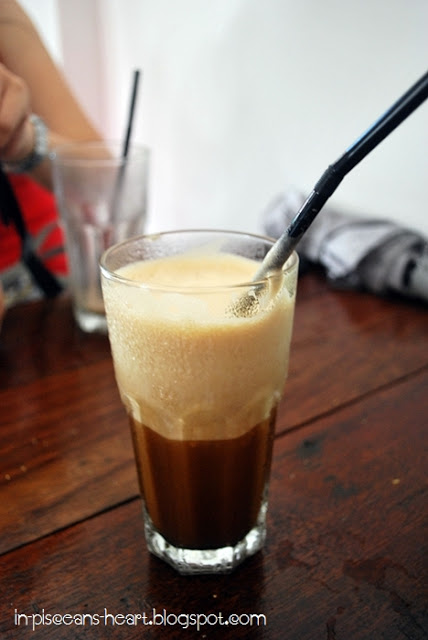 Not sure why but after a while, one of my friend's Ice Blended Coffee turned like that… LOL
Another friend of mine who ordered the same drink finished it without any problem though so is it drinker problem or coffee maker problem or coffee problem? :p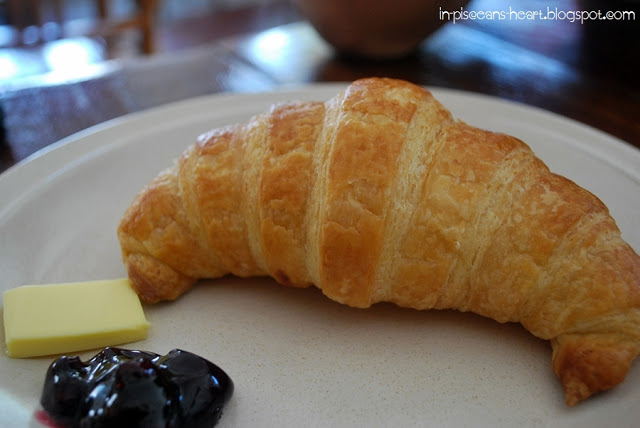 Croissant with Butter (RM 4.30)
Taste the freshly made croissant~~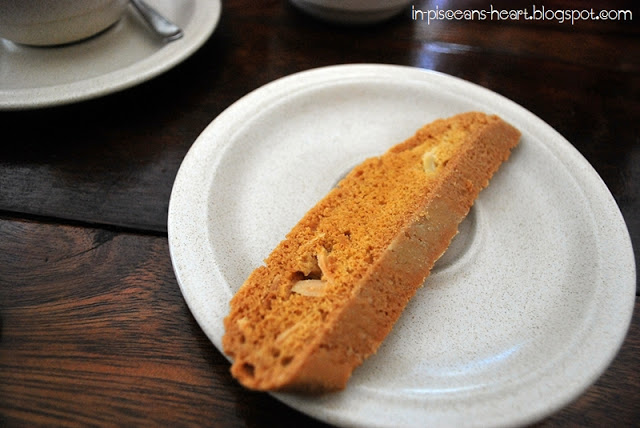 Almond Biscotti (RM 2.60)
This is my favorite! One is certainly not enough!!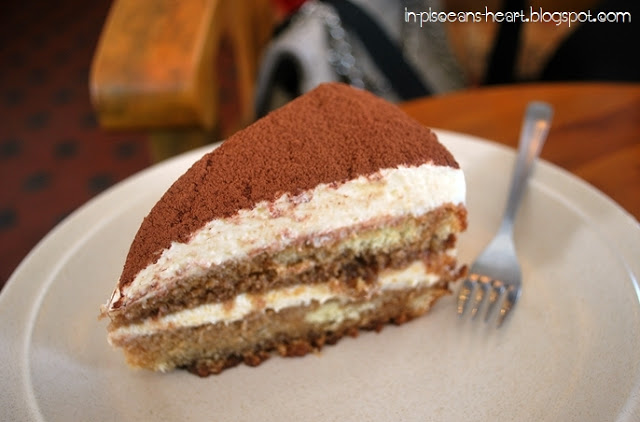 Tiramisu (RM 10)
One of siTigun's bestseller, it tastes heavenly. Unfortunately, the cheese on top haven't settled yet when I ordered it so it's still too soft and went crumbling down.
Address:
siTigun
30, Jalan Nagore,
10050 Pulau Pinang
GPS Coordinates : N05.421222 E100.326085
Tel: 04-228 7108
Business hour: Tuesday – Sunday (8am – 10pm), Closed on Monday
Website:
https://www.sitigun.com/
Map:
View
siTigun
in a larger map