If you've missed my post about the first time I came to
Coffee Chemistry Signature @ First Subang Mall
, please visit
here
. The second time I visited this cafe is for a bloggers gathering!
Bloggers Gathering 2011 @ Coffee Chemistry Signature
Felt really happy to able to meet so many new people 😀 Some, if heard of their names but unsure how they looked like and some, I can recognize their faces but unsure of their names. So this time, I'm glad to know them more. Besides I also get to meet the owners of the cafe, Johnson Tay and Ryan Hew. Armed with hi tech cameras, they looked like photographers instead haha! Johnson also brought us to a behind-the-scene tour in the kitchen. All the ingredients are fresh and cooked only when order is received.
Free Wi-fi available! You can surf the Internet while waiting for your friends to arrive 🙂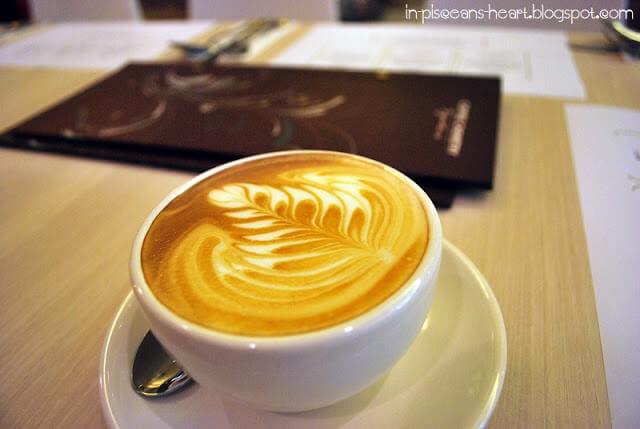 Flavored Cafe Latte – Caramel (RM 9.50)
Flavored Cappuccino – Roasted Almond (RM 9.50) Oohhhh this is a must try! The roasted almond tastes so nice and smells good!
Fresh Watermelon Juice Healthy cos no sugar added 🙂
Baked Chicken Chop with Homemade Mushroom Sauce My food! Love the wedges (I've always loved wedges!) and the chicken is so smooth~ (just like my skin… kidding!)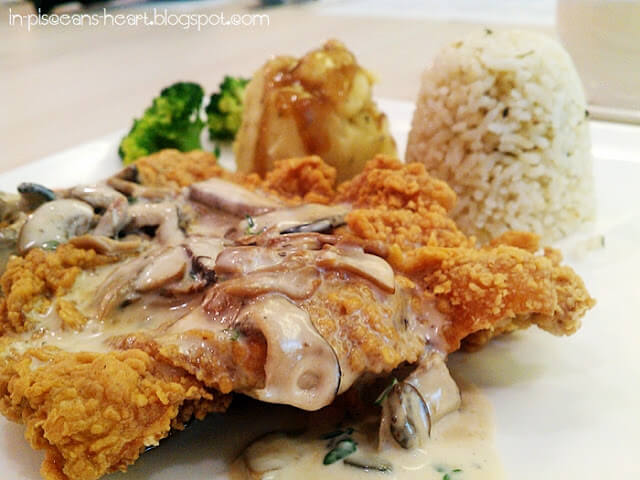 Deep Fried XL Chicken Chop with In-House Mushroom Sauce (RM 15.90) The Mashed Potatoes are awesome! You can taste the crispiness of the chicken chop on parts without mushroom sauce and softness of tender meat on parts with mushroom sauce.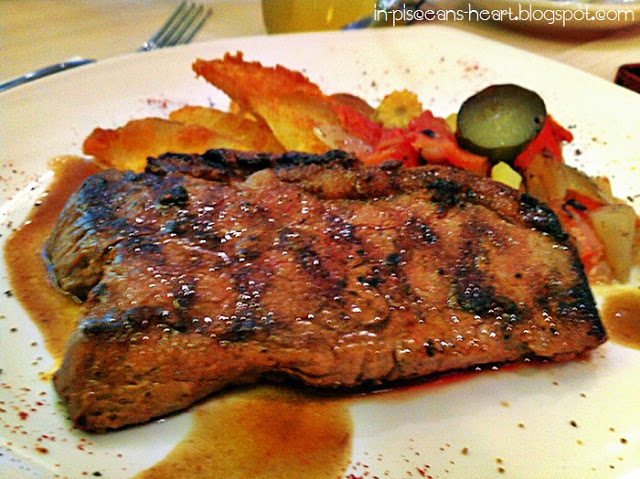 Angus Beef Steak (RM 45.90)
Tortilla Sandwich Wrap
Alcoholic Macarons!!
Normal macarons by Feliciously
Kitchen Tour!!!
Pretty gals: Li Chuen & Eunice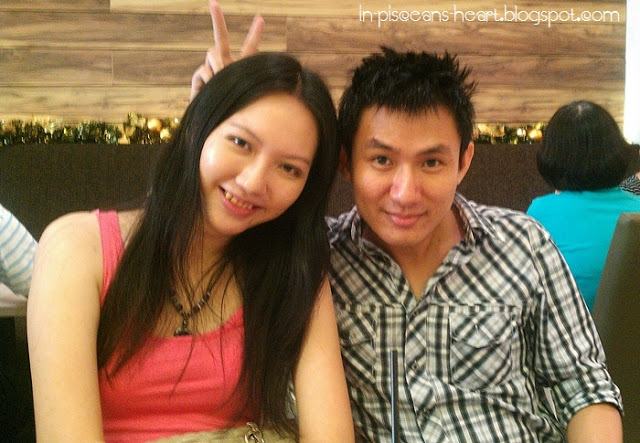 Dear and I
Dear and I again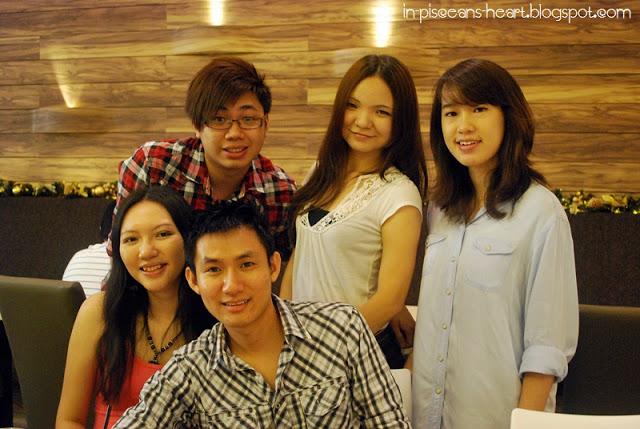 Ryan Mo, Rachel, Li Chuen, Me and April
Eunice, Rachel, Me and April
Ivy and I 😀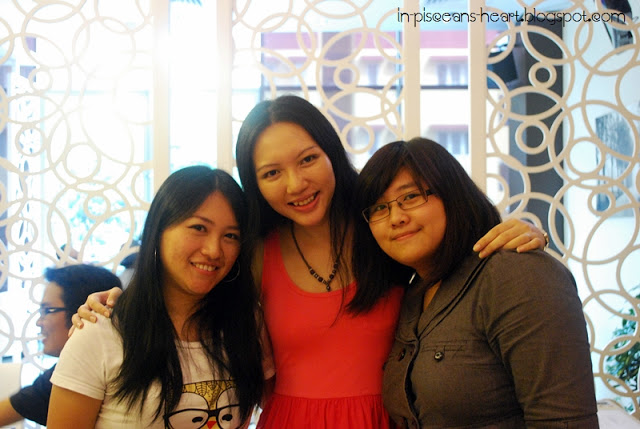 The two friendly sisters: Choulyin, Choulyew and I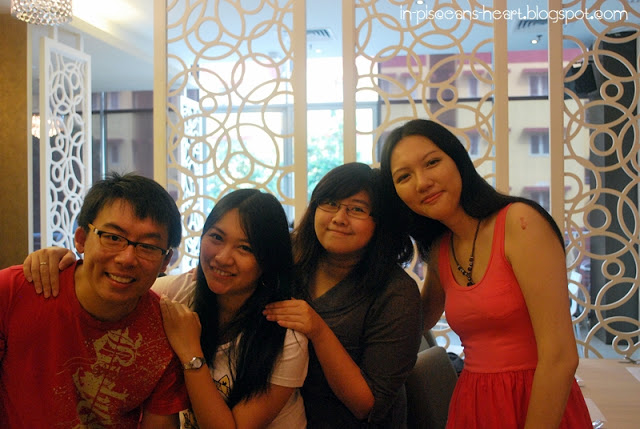 Jayren and us!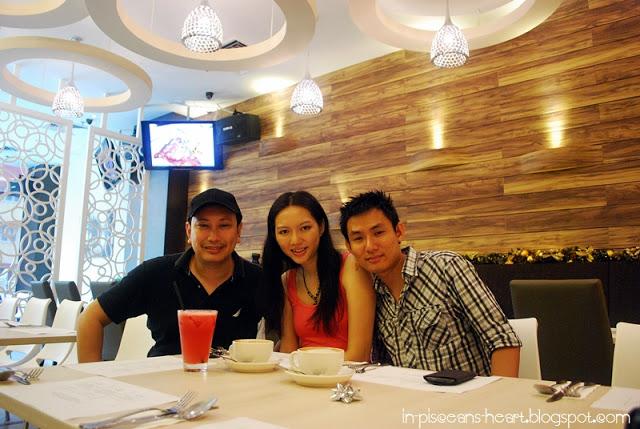 Johnson, Me and April Nice to meet him for the first time!
April, Me and Ryan Hew Glad to share our stories with each other :p
Group photo #1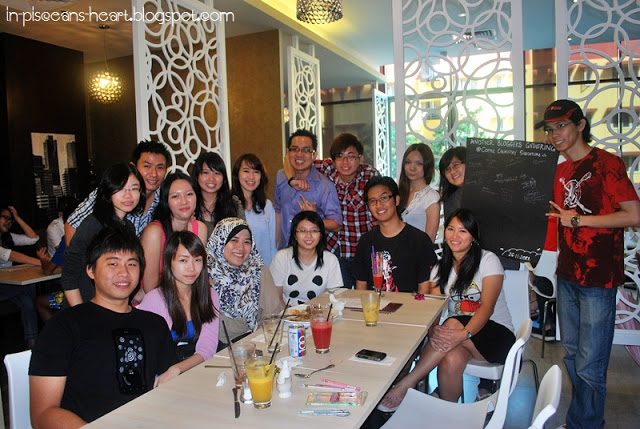 Group photo #2
Our signatures! LOL! Look what that newbie wrote as his blog URL… HAHAHA
Last but not least, thanks Henry for organizing this event and also thanks to Johnson and Ryan for the warm hospitality. Will definitely be there for 3rd time cos I bought a
Groupon
deal haha! Address: Lot G22 & G23, First Subang Mall, Jalan SS15/4G, 47500 Petaling Jaya, Selangor Tel: 03-56122299 / 012-6677512
Business Hours: Daily 10am – 11pm
Menu:
https://www.facebook.com/media/set/?set=a.199492433452766.46209.121776171224393
Map:
View Larger Map