Just 2 days before the deadline of Clinique Who's That Girl Search 2011, I booked my BFFs to go for this makeover with me. This is the only contest that I can still join at this age 🙁 Those who don't know how old I am must have thought I'm damn old LOL but the fact is, I'm 26 and most contests' age limit is between 18-25 years old :/
After makeup, we proceed to take photos and then suddenly this hyperactive staff asked use to pose fancier and said our poses are too stoned :S
Makeup in progress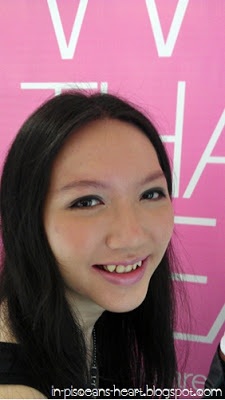 Done teehehe
Pretty til mirror cracked like in Chinese saying, Leng Bao Keng LOL
Nah, just a coincidence :p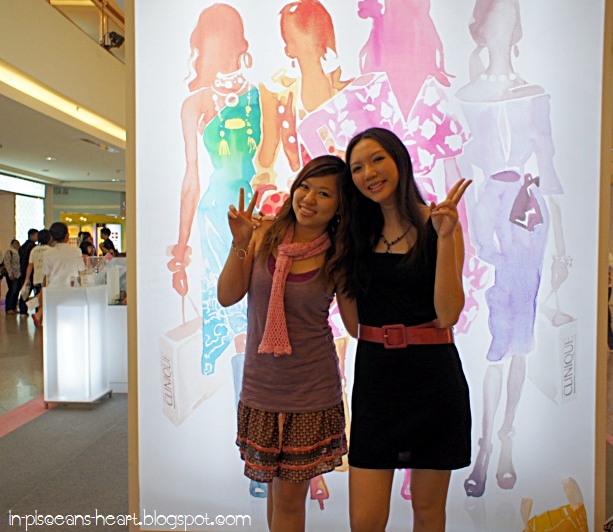 Bie and I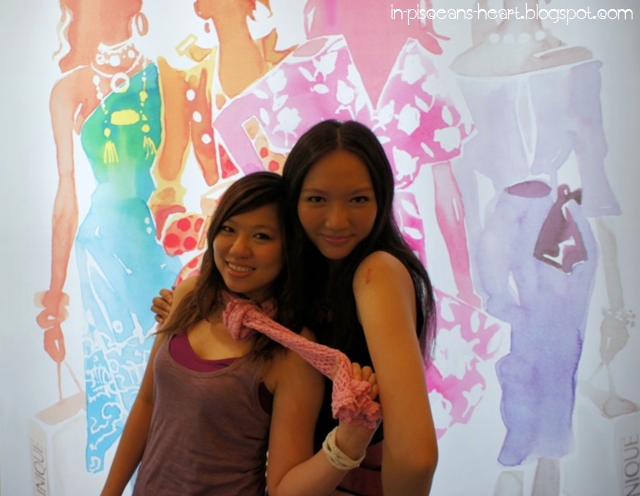 Love this pic!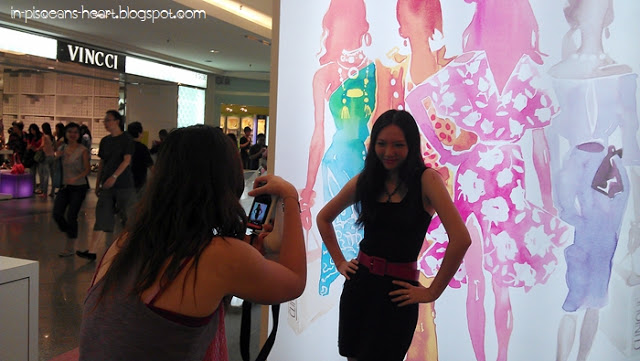 SMILE 🙂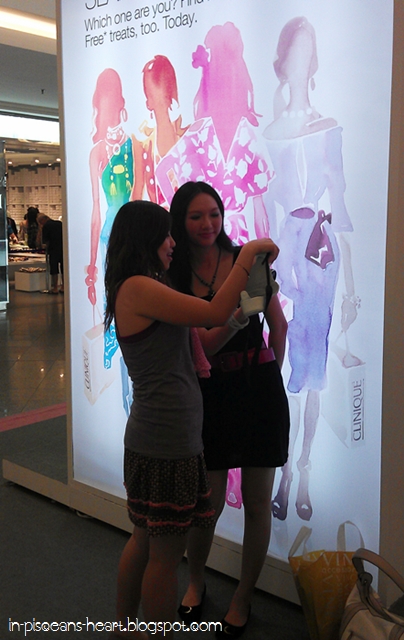 Leng mou?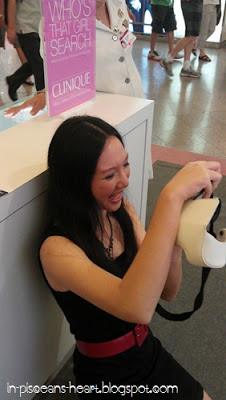 Acting like a pro!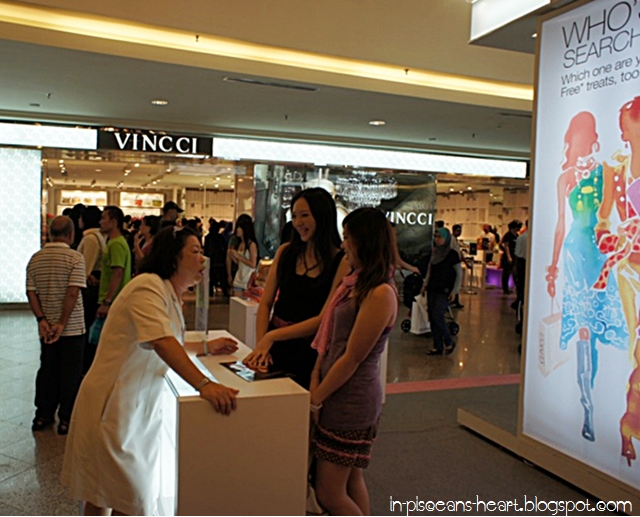 TADAH!!! Lesson on posing begins…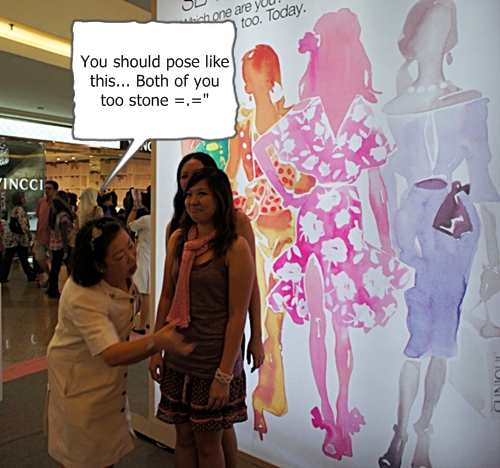 Uh-oh….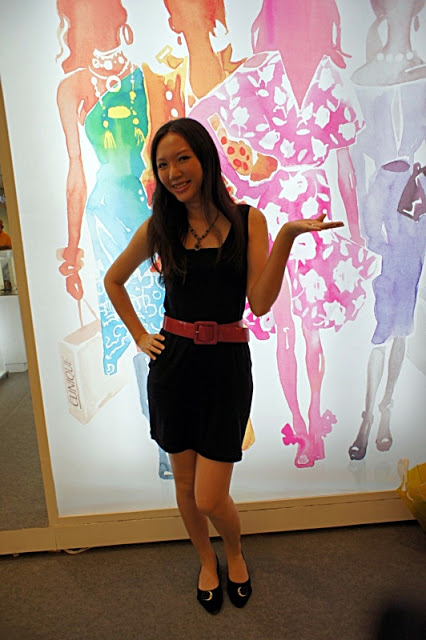 Hehehe so forced LOL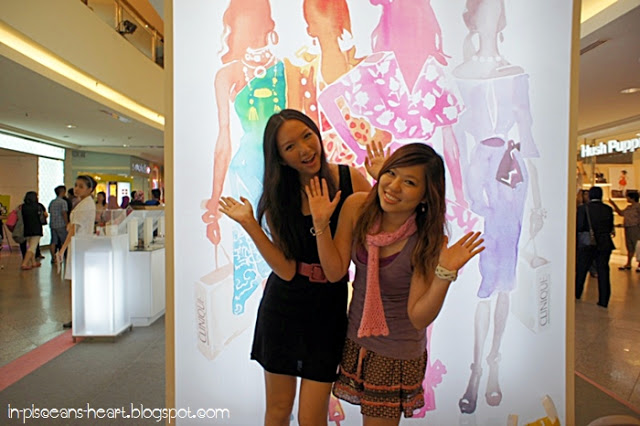 Surprise!!!
Oh btw, we also watched Twilight: Breaking Dawn Part 1 that day. The only dissatisfaction is that they've cut the scene where Bella is giving birth completely! Damn!
After movies, we went for a meal at Reminisce and a walk around The Gardens. Their Christmas decorations are really beautiful!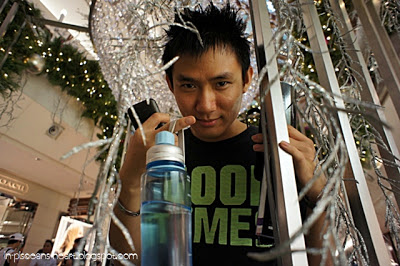 So rude! >.<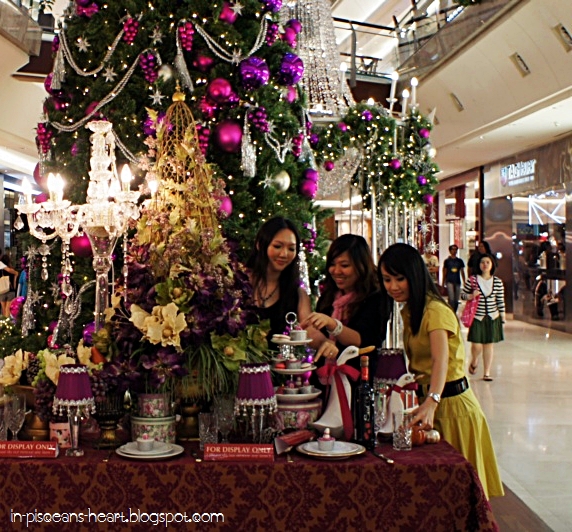 Nah we didn't touch ar…
Y U SO FIERCE? XD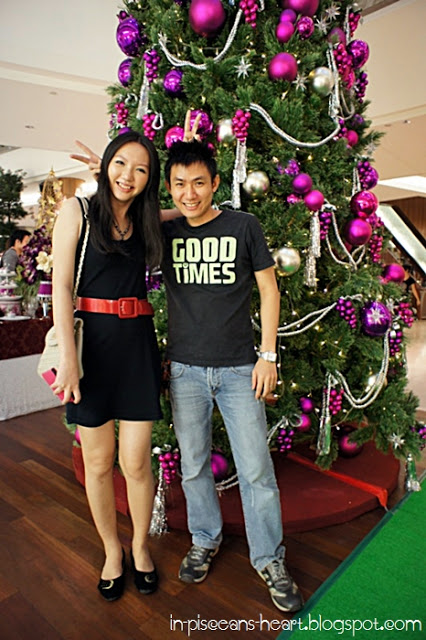 Clumsy Boy and I <3
Later on, we pretend creative and shot our reflections on the Christmas ornaments buahahaha…
Ouch! My face! T.T
Just few days ago, I got to know that I have been shortlisted to compete in this search in 'Downtown Cool' category. So please vote for me yea 🙂 You can vote as many times as you want! Promise I'll organize a giveaway if I won 😀