Thanks to AXA and Kam Lun Tai, I was able to sample some delicious food at the Sri Petaling (aka Seri Petaling) branch. Of course, not to forget my pretty friend who invited me (you know who you are!). Had a short conversation with her too <3
Following are the dishes that I've tasted: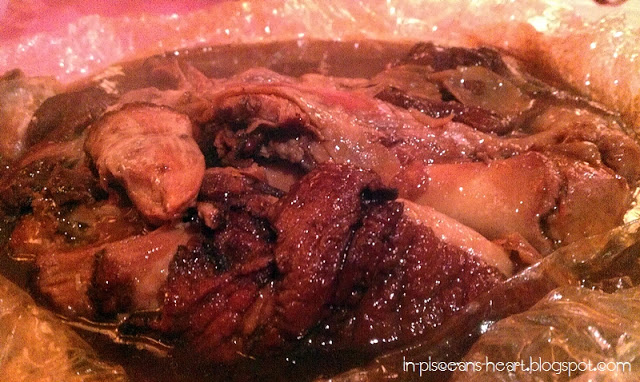 Wrapped Braised Pork
Most girls would hate eating fat pork but I love it the most! LOL! That's the tastiest part leh!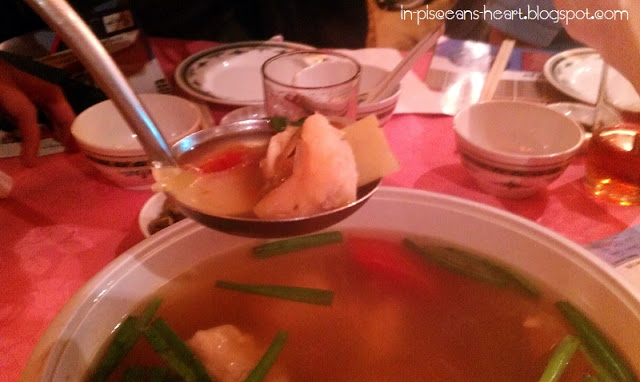 Salted Vegetables with Tofu and Fish
Not really used to drinking salty soup so I'd prefer if it's less salty :p
Braised Japanese Tofu
The gravy with egg and vegetable mix goes well with white rice! Suitable for people who likes to 'flood' their rice :p
Salad prawn
Yummy prawn with generous amount of mayonnaise. The prawn could be fresher though.
Char Siew (Roasted Pork)
A perfect balance of lean and fat meat! YUMS!
Roasted Chicken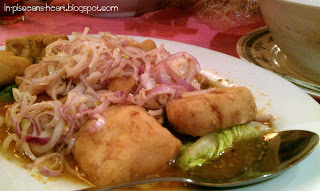 Fried Fish Pieces
Dessert: Sea Coconut with Longan
The most refreshing dish of the day! Ahhhh~~
Special Durian-filled Pastry
The best words to describe this dish: Food Orgasm
The durian paste is hot and melting inside!
Is this chocolate? Macarons? Nope! This is a cake! But they made it as cake balls!
It tastes great but a little too sticky to get it out of the box.
Thanks LC Cakeball Shoppe!
The AXA staff that explained what SRP is all about.
It's basically an annuity scheme with referral programme.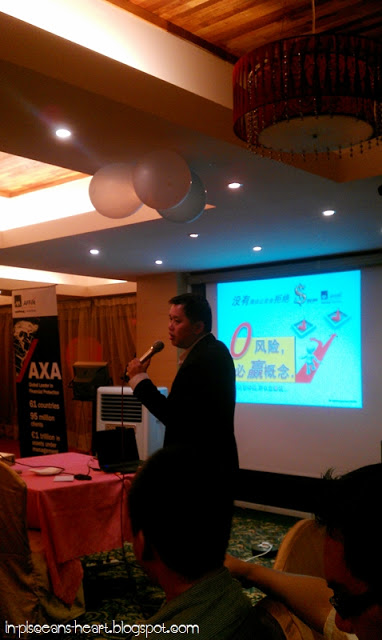 CEO that came from AXA Penang 🙂
Bloggers doing their work LOL! DND!
The awesome people :p
Overall, it's a very enjoyable experience. Got to know a few bloggers and also met with some I knew 😀
Address:
Kam Lun Tai Restaurant
38D-G, 38D-1, 38C-1,
Jalan Radin Anum,
Bandar Baru Sri Petaling
57000 Kuala Lumpur
Tel: 03-9059 5122
Map:
View Larger Map