喜迎虎年,喜映福年
May Joy fill your day; May Luck come your way.
喜气洋洋
Brew a Good Pot
福气满满
For all the blessings that stay.
喜福相会
Take a sip, to celebrate familial
好茶相伴
bliss and wellbeing!
一口茶,合家欢喜幸福!
Take another, to wish for safety
再一口,人人吉利平安!
and good fortune!
三口茶,生机勃勃,福到!福到!
Take it thrice, to enjoy a life of vitality! Stay blessed!!
A full circle comes to close and we welcome 2022 with ROARing Blessing and Healing. Gone is 2021 and in with joyous days ahead in 2022. New year gifts convey our warm thoughts of blessings and gratitude for those who have journeyed with us the past year. Nothing is more suitable than warm tea gifts as we allow the warmth of each tea cup to transcend distance and time to share an abundance of renewed fortune and good health.
Purple Cane is back with warm tea gifting for this Chinese New Year. From handmade gift boxes to hampers, elegant teawares and heart-warming tea selections, enjoy up to 64% on these ROARing Tea Gifts!
Exquisite CNY Tea Gift from Purple Cane Tea
May the warmth of tea overflows in abundance with the wishes from our hearts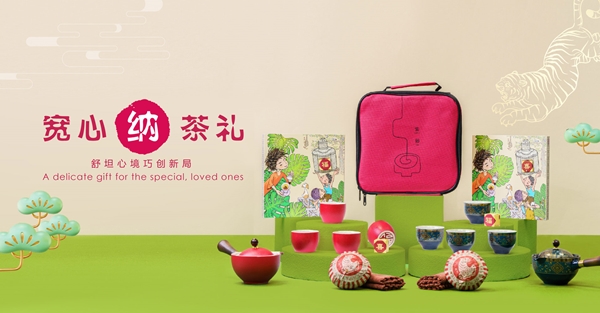 If you are on a budget or not sure what gift set is suitable, choose from our selection of tea gift sets starting from RM49.90 onwards. Each tea gift set comes with exquisite teaware and tea to suit any generation or even those who just started enjoying tea.
Unique CNY Tea Hamper
Great tea, great gift. Wrap your gift in warmth and send great wishes
Express your gratitude and warm wishes with three CNY Tea Hampers starting from RM399 onwards. These gift sets are specially curated with both tea and teaware in our exclusive Purple Cane hamper design. All FREE DELIVERY in West Malaysia!
Elegant CNY Teaware Set
A wholesome gift with all you need for the perfect new year brew
For the teaware collectors, browse through this year's teaware selections which carry auspicious blessings and wishes.
CNY Exclusive Offers
Limited offer, unlimited happiness
Asides from our tea gift sets, we have a selection of other products such as flower tea, Cane's Tea, healthy snacks and more to make this Tiger year even more festive.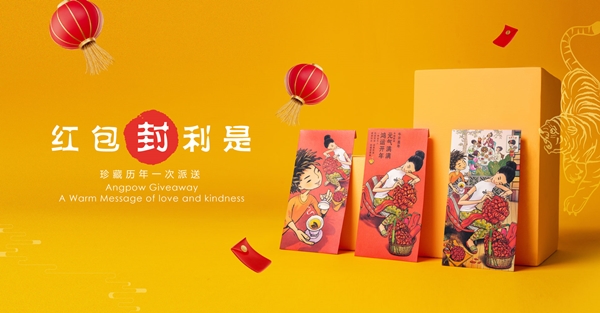 Receive exclusive limited edition Purple Cane Red Packets with any purchase (while stocks last) at Purple Cane retail outlets, App or restaurant. Designs vary while stocks last. One packet per single transaction.
All Purple Cane Chinese New Year Gift Sets are available online (www.purplecane.my) and in Purple Cane retail stores nationwide. Download Purple Cane App to receive RM20* Coupon for first time users and new members.
Free delivery West Malaysia for purchases above RM100.
READY STOCKS at all their stores are selling Fast! Find the nearest store to you via their App Store Locator and grab these hot selling tea gifts
👉 Store Locator : https://bit.ly/PurpleCaneStoreLocator
✨ Purple Cane CNY Promotional Booths
🧧 MID VALLEY North Court, G Floor
10/1 – 13/2/2022
Monday to Friday (10am-10pm), Saturday to Sunday (10am-10.30pm)
🧧 ONE UTAMA LG Floor, Oval
6/1 – 6/2/2022
Sunday to Thursday (10am-10pm), Friday to Saturday (10am-10:30pm)
West Malaysia
Orders received before 17/01/2022 (Mon) will be delivered before 01/02/2022.
Orders received from 18/01/2022 (Tue) onwards will be delivered before 16/02/2022.
East Malaysia
Orders received before 10/01/2022 (Mon) will be delivered before 01/02/2022.
Orders received from 11/01/2022 (Tue) onwards will be delivered before 16/02/2022.