Rejoice, beer fans! There's a cool new brew in town to experience, with the official launch of new Tiger Crystal. This beer is crystal cold filtered at -1°C to lock in the most desirable flavors and aromas.
Tiger Crystal: Crystal Cold Filtered at -1°C
The secret is the special 'light-stable' hops used in the brewing process, imparting a more rounded flavor and pale golden color to the new brew. Combined with the crystal cold filtration, this results in an exceptionally easy-to-drink, refreshing, crisp and pure lager with a lower bitterness.
Housed in a beautiful colorless 'flint' bottle which shows off the clarity of Tiger Crystal, it is available for purchase in bars, clubs, coffeeshops, food courts, convenience stores, supermarkets, and everywhere else which carries Tiger Beer.
Tiger Crystal was launched to the public at '
KL's Coolest Bar
' – a specially-constructed cold room with a sub-zero temperature – at The Square in Publika Shopping Gallery. Donning warm winter jackets and gloves to protect us from the cold, we entered into a world of ultimate refreshment.
After learning about the unique brewing process with a series of interactive installations, we made our way through the frozen landscape towards the Tiger Crystal ice bar. Built out of real ice, the ice bar was the perfect location to try their first taste of new Tiger Crystal – served in custom-made glasses hewn from blocks of ice. While savoring the crisp, easy-to-drink beer, we explored the interior of the cold room, filled with ice sculptures and other art installations in true Tiger fashion.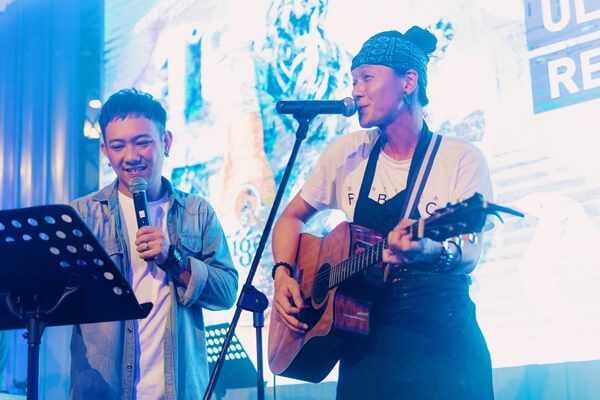 After braving the icy temperatures inside, we stepped back out to get the blood pumping again with some of KL's coolest local bands. Performances from Ryot Jones, An Honest Mistake, Kaya, DJ Bunga and more provided a refreshing soundtrack to chill to throughout the weekend-long activation. And because a Tiger event wouldn't be complete without a tantalizing assortment of street food, plenty of vendors were on hand to feed hungry patrons.
Tiger Uncage Street Food
heroes Bacon It and Kent Lee took centre stage, with Kent's signature Siew Yuk helping to warm up guests emerging from the ice bar. Bacon It had a unique twist to their famous porky popcorn, with succulent chunks of bacon marinated in a Tiger Crystal glaze. Other vendors including myBurgerLab, My Boba Lab, and The Social rounded off a menu designed to pair perfectly with the new brew.
If you missed 'KL's Coolest Bar', don't worry – Tiger will soon bring ultimate refreshment across the country with a portable version housed in a custom-made Ice Truck. In addition, selected bars, pubs, and malls will see activations where consumers stand a chance to get their hands on exclusive merchandise, while stocks last.
Tiger Crystal is now available across Malaysia, in cans (320ml), and bottles (325ml and 600ml). For more information on Tiger Crystal, and location of the Ice Truck and in-outlet activations, please visit
www.facebook.com/TigerBeerMy
. All promotions are open to non-Muslims aged 21 and above only.