Mid-Autumn Festival is a joyous festive season where families, friends and loved ones gather for moon gazing while having some delicious mooncakes.
The Westin Kuala Lumpur
introduces a new range of delectable mooncakes under the theme of YUE Fantasy (悦。星辰), transporting individuals back to the old world charm of lunar worship and the end of summer harvesting celebration.
The Westin Kuala Lumpur Mooncake
The Westin Kuala Lumpur carries 8 delicious flavors of traditional baked mooncakes. Fulfill your craving with the all-time favorite Black Sesame Single Yolk and Pandan Mung Bean Single Yolk. If you're a nut lover, Superb Mixed Nuts mooncake will not disappoint as it tantalizes your taste buds with its texture and crunchiness. For elderly and those who are health-conscious, Low Sugar White Lotus Paste and Low Sugar White Lotus Single Yolk are the perfect choice among The Westin Kuala Lumpur mooncakes.
The exceptional flavor worth mentioning among the mooncake selections will have to go to the extraordinary Cranberry Green Tea, a strong Green Tea flavor combined with the tanginess of cranberries. Savor the uniqueness of this crafted delicacy in a single bite.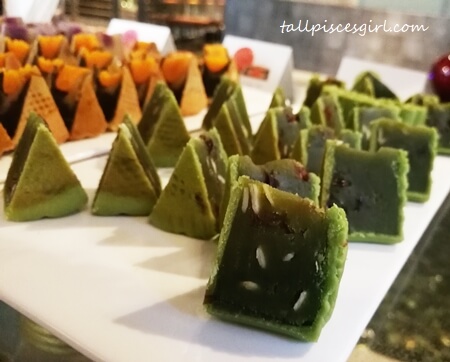 The Westin Kuala Lumpur also introduces two new flavorful Purple Sweet Potato and Taro Sensation mooncakes which will definitely make Mid Autumn Festival more interesting this year.
YUE Fantasy 悦。星辰 Box
The Westin Kuala Lumpur's Mooncakes are packaged in unique and bespoke gift boxes, making it the perfect gift for families, friends and colleagues during this season of love, laughter, and harmony. Inspired by the tale of the mystical and enchanting Jade Rabbit who calls the moon as its home, it keeps the beautiful goddess Chang'E company in the Moon Palace. From the Chinese folklore, The Jade Rabbit is seen as a noble and benevolent creature to whom offerings are often made during Mid-Autumn Festival. This tale has been adapted by The Westin Kuala Lumpur and transformed creatively into a beautiful mooncake gift box design.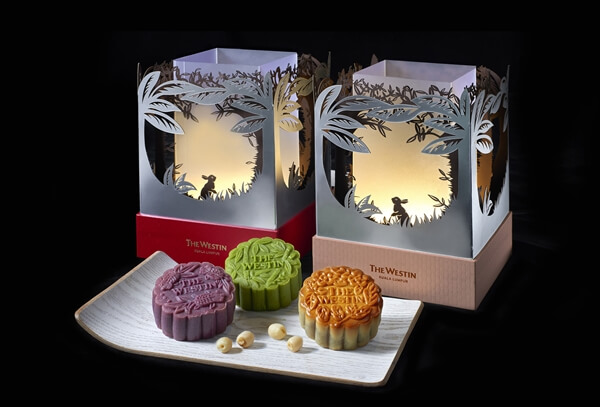 YUE Fantasy gift boxes come in red and rose gold colors to represent elegance and state-of-the-art. Music always work wonder as a therapeutic time machine and bring sweet memories back regardless of genre. YUE refers to the phonetic symbols for delight, music and moon, this elegant gift box comes incorporated with a set of Bluetooth speaker, allowing you to play your preferred tracks as you and your loved ones relish on the exquisite mooncakes. The box's flaps are made magnetic to ease the opening the box and remove the luxury Bluetooth speaker light box from the inside. It can be used as a desk decorative light at home, room or office.
Premium LED Light Box
Specially made with the notion of family attachment and kinship, Westin mooncakes are packaged beautifully in a thoughtful personalized box that can be turned into a LED light box. As it is the festival of reunion, the exterior of the gift box is crafted with a family conceptual pictures which could carry the value of family attachments while colorful bright light symbolizes the beautiful family and life. This is definitely a memorable gift box by The Westin Kuala Lumpur.
Price and Offers for The Westin Kuala Lumpur Mooncakes
Availability
: 1 August – 18 September 2019
Where to Buy The Westin Kuala Lumpur Mooncakes
: Five Sen5es (Level 1) between 12pm to 2.30pm or from 6pm to 9.30pm. You can also collect them at the Westin Dining Counter (Lobby) from 9am to 12pm. From 22 August to 13 September 2019, Westin Mooncakes can also be found at Mid Valley Megamall's Mid-Autumn Festival [South Court (SC) & Ground South Area (GSA) at Ground Floor]. The mooncake gift boxes are offered at very attractive prices.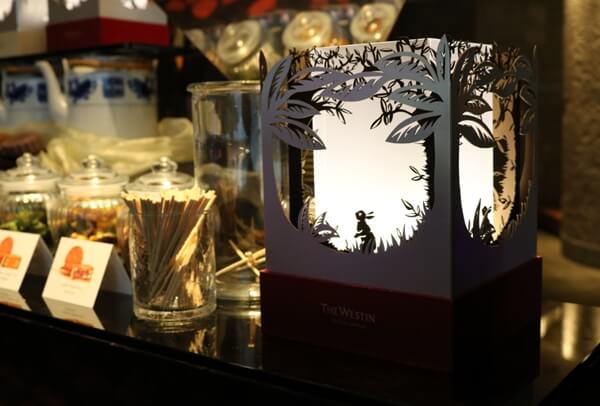 YUE Fantasy Box: RM178 nett per box of 4 pcs
Premium LED Light Box: RM138 per box of 4 pcs
Classic Westin Box: RM118 nett per box of 4 pcs
*
Marriott Bonvoy
, Club Marriott members, Credit card holders; Maybank, Citibank, CIMB, Hong Leong Bank, HSBC and UOB will receive 10% discount for purchase of 1-19 box, 20% for 20-49 boxes and 25% discount for 50 boxes and above.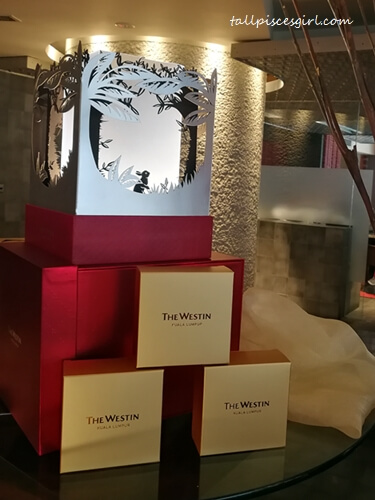 To book get your hands on The Westin Kuala Lumpur Mooncake Gift Boxes or for further enquiries, contact Westin Dining at 03-2773 8495, WhatsApp +017 311 1883 (Jieh, Five Sen5es) or e-mail
westindining@westin.com
.