Malaysia has the highest prevalence of obese and overweight people in ASEAN according to a recent Economic Intelligence Unit report. Sugar consumption and non-communicable diseases have also been on the rise. However, the tide appears to be changing with consumers demanding healthier, more nutritious and convenient food. These were some of the key findings that came out of an expert industry panel discussion today that explored the consumer trends changing Malaysia's eating habits.
Food Trends 2019
The panel was led by Fonterra Brands Malaysia's New Product Development, Scientific and Regulatory Affairs Director, Megawati Suzari who was joined by Kantar Worldpanel's Regional Account Director, Karen Leong, and Le Cordon Bleu-trained chef James Won who is the owner of Enfin, an award-winning French restaurant in Kuala Lumpur.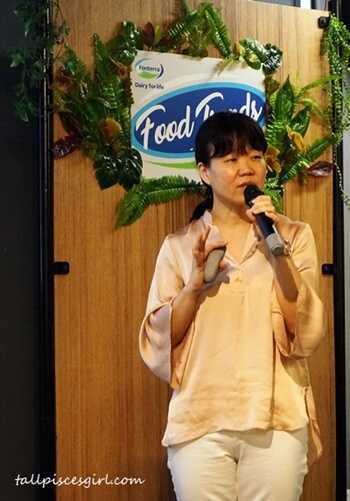 Ms Karen explained that in Malaysia and across the region there is a growing focus on health and well-being, which is changing consumers' relationship with food, while technology is helping make everything more accessible. "Across the region we are seeing a trend towards healthier eating as consumers recognize the nutritional benefit and impact food has on their well-being. With an expanding middle class and rising disposable incomes across Asia, there is now a wider base of consumers willing to spend on products that support their overall health." "At the same time, consumers are increasingly time-poor and are seeking convenient options that will allow them to maintain their health on the go. From an industry perspective, this means consumers want healthier snacks and beverages in a ready-to-eat or simplified cooking format," said Ms Karen.
Ms Megawati said in her role at Fonterra Brands Malaysia as head of new product development it is crucial to understand these broader macro trends before drilling deeper into what this means from a dairy innovation perspective. "We're lucky at Fonterra because we work with dairy as our core ingredient – it is truly a superior ingredient that allows us to deliver consumers high-quality nutrition through a variety of products, and consumers are increasingly recognizing the important role dairy plays in a
balanced diet
." "As a consumer-focused business we need to understand the impact of these bigger trends, but at a dairy category level there are further drivers we are focused on to ensure we connect the dots all the way through, so that we can deliver something consumers will want to eat or drink." Fonterra is putting their focus on creating innovative new products that cater for different snacking and eating moments throughout the day including products that focus on breakfast. They also introduce new product formats like UHT cartons and single serve sachets so people can eat on the go. Elaborating further Ms Megawati explained that changing taste preferences is a key consideration when looking at product innovation. "Consumers today want
more whole and natural foods
, which are less processed and have less additives. We are really focused on building a portfolio of products without added sugar or artificial sweeteners and using natural coloring and flavoring to bring out the real taste of each product," she said. Asia is aging fast, with a billion people set to be aged 65 and over by the middle of this century. The drive by consumers across the region for products that support greater health and wellness is also helping grow demand in the
health aging
category. "We are capturing the growth of this segment through one of our flagship brands Anlene. The product range is fortified with nutrients to support bone, joint and muscle so that as we grow older, we can all live a more active lifestyle," said Ms Megawati. The need for convenience is also seeing more people eat out of home with growth across the foodservice sector, where Fonterra is a market leader for dairy. However, to capture this growth the industry needs to be conscious of consumer trends to ensure that it can deliver to what consumers are looking for.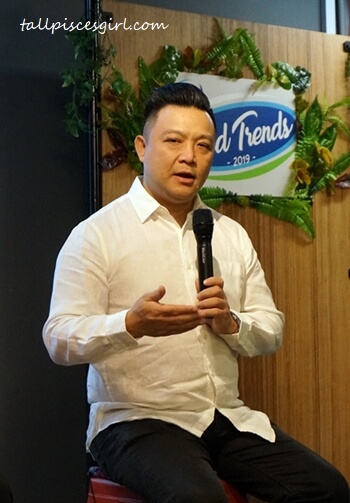 Sharing his knowledge on the changing palettes of Malaysians, Chef James said, "We are also seeing a real change in offerings thanks to the trend of lessening the carbon footprint by consuming locally grown produce. People are not just looking at healthier food choices, but also towards livestock welfare and Eco-friendly options in terms of vegetables. For example, cows make better quality milk when they are raised well. People want to know where and how the products they consume are coming from, to better ensure quality. When we talk about flavors, it is the authenticity of local flavors that Malaysians crave for in their daily lives – and already we are seeing restaurants around the country catering towards this."
Mix Berries Yoghurt Parfait
Ingredients 1: – Blueberries – Chopped Strawberries – Chopped Dates – Chopped Mix Nuts Ingredients 2: – ½ Cup Fernleaf or Anlene Mix Berries Yoghurt – ¼ Cup Fernleaf UHT Low Fat Milk – 2 tablespoon Honey – 2 tablespoon Rolled Oats or Instant Oatmeal Mix 1. Using a jar or container, put in 2 table spoon of rolled oats or instant oatmeal mix. 2. Add 2 table spoons of honey. 3. Add ½ cup of Fernleaf or Anlene Mix Berries Yoghurt 4. Add ¼ cup of Fernleaf UHT Low Fat Milk 5. Stir well and keep it chilled for at least 6 to 7 hours. 6. Top the mix with Ingredients 1 and serve.