Tiger Radler, a refreshing blend of beer with natural citrus juice from Tiger Beer, is sporting a sunny new disposition – with new-look packaging on cans. Available now in convenience stores and supermarkets nationwide, it still holds the same great refreshing taste that's perfect at any time of the day.
New Tiger Radler Packaging
The new Tiger Radler packaging showcases its defining feature – the natural citrus juice which gives it its distinctive refreshing taste. With bright, vibrant colours playing across the cans, inspiring thoughts of sunny days and fresh flavours, it will be sure to #LightenUp your fridge.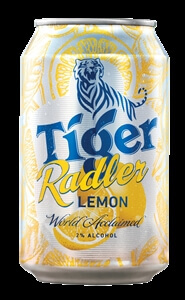 Apart from the new look of Tiger Radler, a new, limited-edition variant has also been added to the lineup – Tiger Radler Grapefruit. Retaining the 2% ABV (alcohol by volume) of the original Tiger Radler Lemon, Tiger Radler Grapefruit combines the tang of grapefruit with world-acclaimed Tiger Beer to deliver a sweet and zesty punch which rejuvenates the senses. Available until February 2018, this is the ideal beverage for scorching hot days.
New Tiger Radler 0.0% Lime Mint retains the refreshing taste but without the alcohol. The new non-alcoholic variant combines the cool flavour of mint with the citrus burst of lime to create a fresh, thirst-quenching beverage perfect for any time of the day. Whether you're chilling by the pool in the sunshine, enjoying a picnic with friends under the shade of a tree, or looking to cool yourself down after a game of futsal, Tiger Radler has what you need to #LightenUp.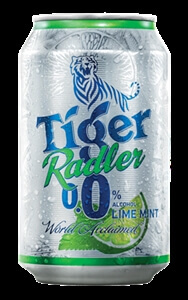 If you want to get your hands on Tiger Radler Lemon, limited-edition Tiger Radler Grapefruit, and new Tiger Radler 0.0% Lime Mint, keep an eye out as a series of nationwide activations is set to #LightenUp your day over the coming months. Featuring a unique vending machine which dispenses Tiger Radler when the sun shines, as well as a series of 'indoor picnics' – bringing the outside, inside – and a touring Tiger Radler Combi Van, the refreshing taste of Tiger Radler is never far away.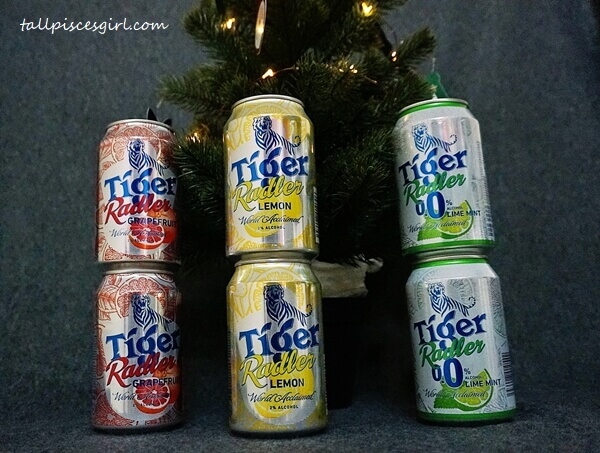 For more information on Tiger Radler, and its activation activities, stay tuned to Tiger Beer's Facebook page
www.facebook.com/TigerBeerMY
.