With heart, anyone can create miracles. Through the Toy Bank, A Gift of Love programme, Cheras LeisureMall has created Christmas miracles for over 600 children from 12 charity homes with the help of generous members of the public. In less than a month, around 4,500 gifts of love were collected for the children in need.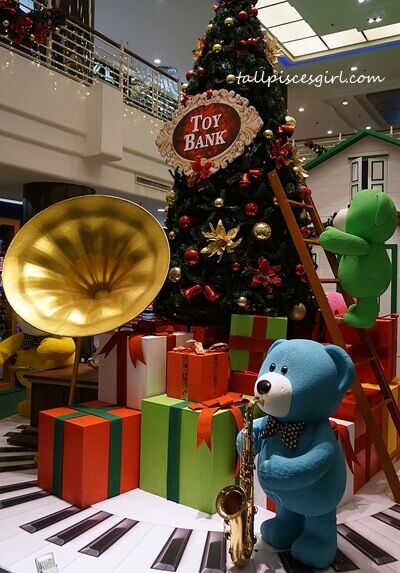 'Toy Bank, A Gift of Love' is an annual community programme by Cheras LeisureMall. Their aim is to create a platform where the public can contribute to children in need during Christmas season. From 6 to 25 December 2017, colorful Wish List Cards in the shape of wishing stars bearing 3 wishes by over 600 children from 12 charity homes were hung up by the Toy Bank located at the Ground Floor Concourse. Members of the public who wished to contribute selected a Wish List Card, prepared the gifts, and deposited the gifts along with the Wish List Card back at the Toy Bank. The gifts collected were handed to the respective children during the special Gift Presentation Ceremony held last 30 December.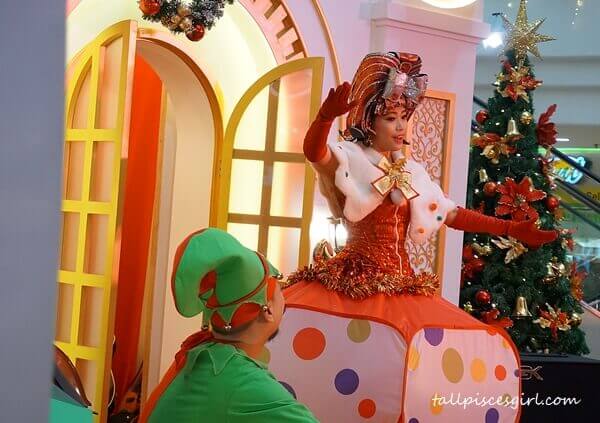 The children receiving the gifts this year were from these 12 charity homes:
Da Ci Jiang Tang
ElShaddai Refugee Learning Centre
House of Joy
Living Hope Global
Malaysian Association for the Welfare of Mentally Challenged Children (IQ70plus)
Pertubuhan Kebajikan Anak Yatim Mary KL
Persatuan Kebajikan Kanak-Kanak Istimewa Insan (PKKII)
Pusat Penjagaan Kanak-Kanak Cacat Taman Megah
Rumah Victory Children & Youth Home
Home for Special People, Cheras
United Learning Centre
Rumah Shalom
Mr Subramaniam Apparow, Senior Manager of Property Division at PPB Group Berhad said, "The Toy Bank, A Gift of Love programme started out as a humble initiative to invite and encourage members of the public to participate in simple acts of philanthropy aimed at helping underprivileged children. Over the years, we are glad that this programme has grown to become a continued tradition for many regular donors who always return to support this meaningful cause – bringing more and more friends and family members each time. The heartening support of these good Samaritans is what drives the growth of this community initiative." This day also marks a special milestone in Cheras LeisureMall's continuous community effort as they officially inked their partnership deal with Yue Shan Music Academy Charity Organisation. With this, they will work together in helping underprivileged children discover, explore, and realize their musical dreams through the 'Pass It On' charity initiative. Hopefully through this initiative, these children will be inspired to pursue their musical dreams and have a better future.
Founded in 2017 by Dato' Louis Chong, Yue Shan Music Academy Charity Organisation is Malaysia's first NGO which is focused on music. Yue Shan is dedicated to giving underprivileged children in Malaysia the opportunity to learn music and pick up a musical instrument of their choice. With the belief that music has the potential to improve the quality of one's life, Yue Shan works closely with various organizations and music centres to distribute musical instruments to children in need as well as deploy volunteers and music instructors to teach these children how to play the instruments correctly at respective charity homes.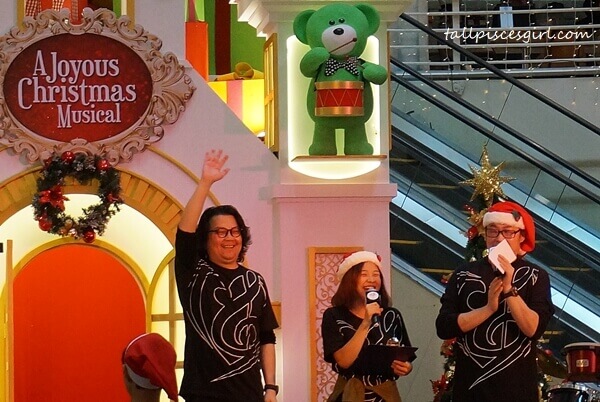 According to Dato' Louis Chong, "Music can help inspire children to have better imagination and creativity; and we believe they would enjoy a happier life with music. With the helping hands of organizations such as Cheras LeisureMall, Yue Shan aspires to reach out to as many children as possible to discover and realize their musical dreams. This is a cause that requires continuous support and awareness from the public and we hope that with this collaboration, we will be able to inspire the kind hearts out there to join in on this meaningful journey."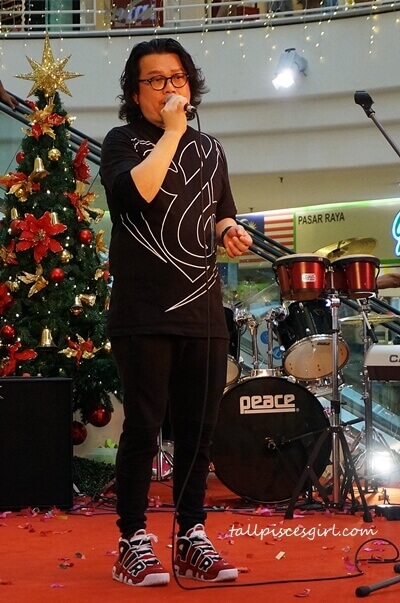 Standing by the belief that each child deserves to be given an opportunity to learn regardless of their backgrounds, Cheras LeisureMall will be providing a platform for Yue Shan to conduct musical instrument workshops where these children can be introduced to and taught how to play an instrument of their choice. From now onwards, together with Yue Shan, Cheras LeisureMall will act as a collection hub to collect new or pre-loved musical instruments from members of the public and distribute musical instruments to children in need, bringing them one step closer to achieving their musical aspirations.
To honor the 'Toy Bank, A Gift of Love' Gift Presentation Ceremony, around 200 children from the participating homes were invited to have a memorable Christmas celebration held at the Lower Ground Concourse. The children were first treated to a special screening of the animated movie, "Ferdinand" by Golden Screen Cinemas, followed by a scrumptious Christmas lunch, an appearance by Santa Claus and friends, dance and Christmas carolling performances.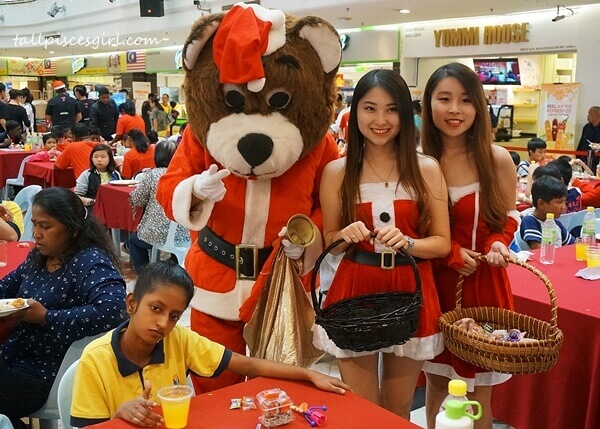 Apart from these, there was also a mask-changing performance by famous radio personality Liang Jin Long as well as spectacular concerts by volunteer artistes from Yue Shan – Crystal Lee, Ai Wei, Erul Samah, Fendy Lin and Kozzy Band. The children were delighted to participate in these exciting activities!
For more information about the 'Toy Bank, A Gift of Love' initiative or the 'Pass It On' initiative, kindly visit Cheras LeisureMall Facebook page:
https://www.facebook.com/CLeisureMall/
.