It's finally the month of Ramadan, peeps and great festivities call for equally great food at One World Hotel's award-winning coffee house, Cinnamon! Executive Sous Chef, Saiful Baharin and his dedicated culinary team cracked their minds again this year. Anticipate more than 100 authentic local dishes and flavors all lined up to remind you of home.
Ramadan Buffet 2017 @ Cinnamon Coffee House, One World Hotel
This year's theme is Mahligai Nelayanku whereby they will be emphasizing food authenticity in their buffet preparation in order for their patrons to experience the robust flavors of our National heritage cuisine. As reflected in the theme, expect more seafood dishes this year! Definitely not to be missed for seafood lovers.
Treat yourself to the Kambing Opor Daun Selum, Ikan Kari Asam Pedas, Daging Masak Tiga Rasa, Chicken Mandy, Mixed Seafood Paella with Tomato, Beef Wellington and Buttered Tiger Prawn with Cili Padi and Curry Leaves.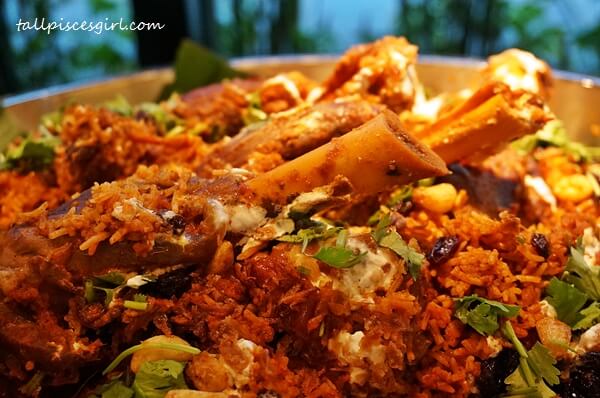 Other delicious specialties include Daging Deng Deng, Ikan Patin Masak Tempoyak, Bubur Lambuk, Sup Gearbox, Daging Kawah, Ayam Percik, Burung Puyuh Berempah and Sup Ekor Lembu Bersantan.
For those with a sweet tooth, have your pick of lip smacking desserts such as Jagung Susu Dalam Cawan, Mandarin Orange Crème Caramel, Apple Dadih, Kek Sarang Semut, Pengat Pisang, Bubur Cha Cha and many more to conclude the meal on a high note.
Price for ramadan buffet 2017 at Cinnamon Coffee House, One World Hotel
:
RM 140 nett (19 May – 26 May 2017) / RM 160 nett (27 May – 26 June 2017) per adult for Buka Puasa buffet
RM 70 nett (19 May – 26 May 2017) / RM 80 nett (6 June – 5 July 2016) for children from 4 to 12 years old
Address
: Cinnamon Coffee House @ One World Hotel First Avenue, Bandar Utama City Centre, 47800 Petaling Jaya, Selangor
Tel
: +603-7681 1157
E-mail
:
cinnamon@oneworldhotel.com.my
Availability time
: Daily from 6.30pm to 10.30pm (19 May – 26 June 2017)