I went to Hong Kong kinda unprepared and came back with dry winter skin. Looking back, I can't really prepare too because all my skin products are in full size and I didn't buy baggage allowance when I go there in order to save cost. So unless I scoop out the products and pack them, I won't be able to bring them along. I was already super busy planning the 7 days itinerary and hence, I certainly don't have the time to do all these.
How to Recover from Dry Winter Skin
I'm glad that I have a lot of amazing products at home to help me on the road to recovery. After just a week, I can see a lot of improvements already. That's why I wanna share you guys my daily regime during this one week! Some of these products are not the latest products in the market but I really liked them after trying and repurchased.
Cleanser: Neutrogena Deep Clean Foaming Cleanser
I did a lot of walking in Hong Kong. Imagine how much fumes my pores inhaled. Am I too exaggerating? But this is really what I felt hahaha! It made me feel like my skin can use a detox session. Neutrogena Deep Clean Foaming Cleanser came into the picture; it's DEEP CLEAN after all. I need to thoroughly remove dirt, oil and dead skin cells before commencing the rescue mission.



My skin doesn't feel tight after using it thanks to the beeswax and glycerin added to preserve skin's natural moisture. However, I personally prefer Neutrogena Deep Clean Facial Cleanser more because liquid formulation makes my skin feel smoother and softer.
Availability: All major pharmacies and hypermarkets nationwide
Price: RM 18.70
Pre-serum: THE FACE SHOP The Therapy First Serum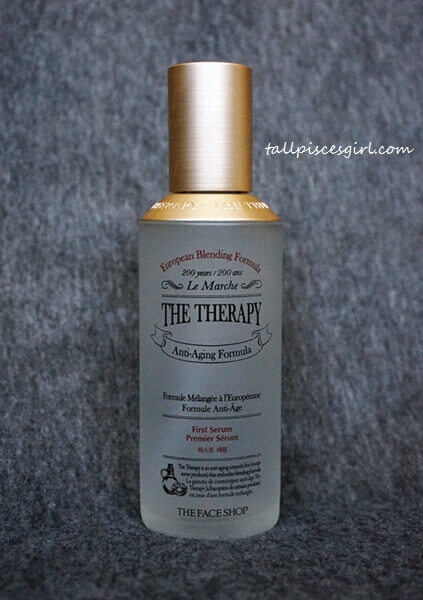 The first product you use is very important. It preps your skin to absorb the products that you're going to use next. I'm watering my skin with the healing benefits of the French sea water.
Full review of The Therapy First Serum
Availability: The Face Shop stores nationwide
Price: RM 148.29
Moisturizer: Swiss line Force Vitale Aqua-Calm Cream
Swiss line Force Vitale Aqua-Calm Cream is a jar of goodness packed with botanical soothers and anti-redness ingredients. The nurturing velvety soft, cocoon-like cream in aqua-green is created to conceal the redness from dry, sensitive skin. My skin really needs to calm down first before I go on to use other hydrating creams. Hence, my priority now is to de-stress and sooth dry winter skin in order to prepare it for the next rescue regime. Functional ceramides to strengthen and improve the condition of fragile or stressed skin. Paraben-free.
Before using Swiss line Force Vitale Aqua-Calm Cream, my skin was as rough as sand paper. After 7 days, my skin calmed down and looks more hydrated. The pores also doesn't look as visible as before. The formulation doesn't make my skin feel oily.

How to use: Apply Swiss line Force Vitale Aqua-Calm Cream after serum, in the morning and night.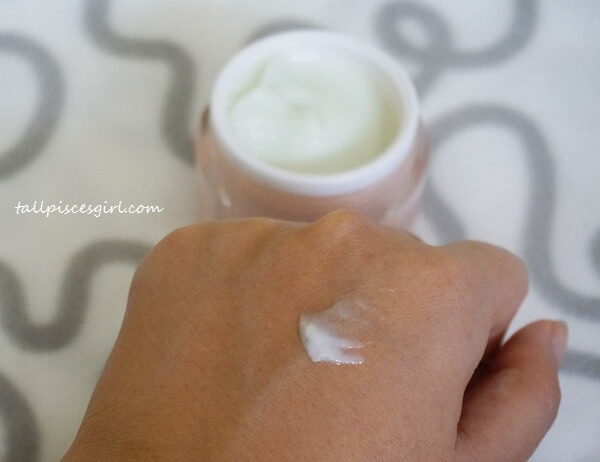 Availability: Available at over 50 Cheerful Beautique member beauty salons nationwide, including the Energy Day Spa at Great Eastern Mall, Ampang. For the location of all Beautique beauty salons, kindly visit www.cheerful.com.my.
Price: RM 398


Sunblock: Shiseido Senka UV Mineral Essence SPF50+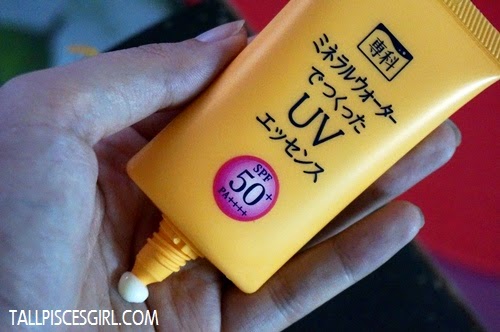 Protection is a must especially now that it's quite vulnerable after being exposed to harsh weather. Shiseido Senka UV Mineral Essence SPF50+ is my trusted sunblock for 3 years already. I've been repurchasing it whenever I spot special promotion.
Full review of Senka UV Mineral Essence
Availability: All major pharmacies nationwide
Price: RM 29.90
Primer / Facial Mist: The Face Inc Primer Mist
The Face Inc Primer Mist comes in one spray bottle and two refills (3x15ml). One of the refill vial is already inside the spray bottle. I certainly didn't expect the packaging to come bundled with refills. Was initially taken aback and thought it has 3 different products LOL!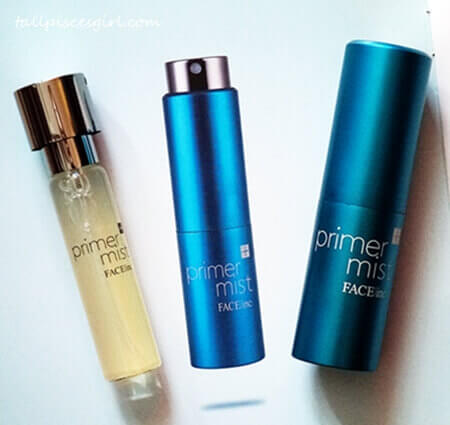 Anyway, since my dry winter skin was so dehydrated, it's mission impossible to get makeup to stay on my face and it's difficult to blend. Help from The Face Inc Primer Mist is definitely necessary! Its revolutionary formulation provides priming, hydrating and tightening function in just 15 seconds.
Since it's a primer mist, I'm using it before applying makeup. From my experience, my skin definitely feels hydrated after using it. As for tightening function, it works in a way where my skin feels smoother but not slimmer in appearance. The Face Inc Primer Mist is formulated with proprietary botanical extracts and other high performance ingredients. Among the ingredients are Rice Bran Extract, Soy Bean Protein, Argireline, Vitamin B3, Collagen, Allantoin, Aloe Vera Extract and Biocompatible Nano-sized Molecules. Alcohol-free.
Aside from using it as a primer, it can also be used to set makeup and refresher mist whenever needed. I love its handy travel size so I can bring it anywhere I go. I can slip it into my hand luggage during travel and even in my clutch when I go for night outings!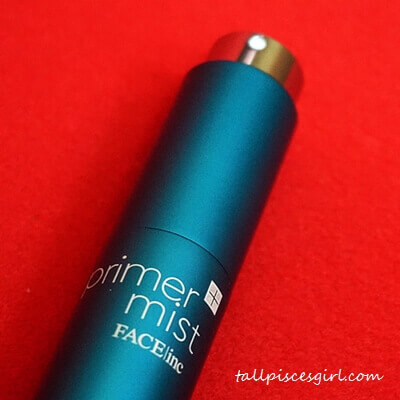 How to use: Twist bottle to expose nozzle. Hold bottle 8 inches away and spritz mist onto face. Wait a few seconds before dabbing gently. To replace the vial, pull the bottle out after twisting the bottle and put in a new one. Press the new vial down to secure it into place.
Availability: Exclusively at selected SASA stores nationwide or purchase online at www.thefaceinc.com.
Price: RM 178
That's all for today, girls! If you have any tips to up skin moisture level, don't hesitate to share with me by leaving a comment below. I really wanna recover completely from dry winter skin ASAP!