To be honest, it's very hard to find a good sunblock for the face. As I have oily skin, I hate applying skincare that will give me more shine that I already have. Not even the slightest hint of oil will be tolerated. My current sunblock is doing a good job but unfortunately it provides only SPF25 with PA++. From what I know, it's better to use a sunblock that has PA+++.
To my amazement, I came across Shiseido Senka UV Mineral Essence SPF50+ that has PA++++! What?! 4 plus? PA++++ means it has PPD (Persistent Pigment Darkening) rating of 16 or above. Do you know what this means to our skin? This means that it should allow you 16 times as much UVA exposure as would be without protection!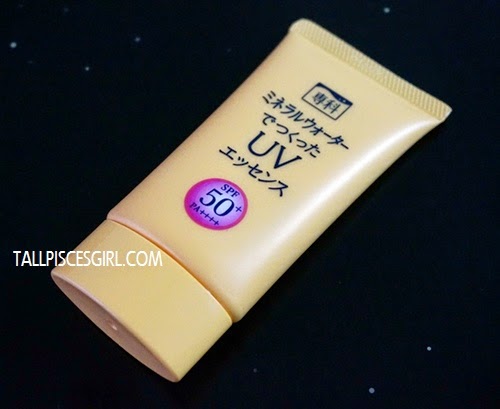 Senka is a unique skincare brand developed by Shiseido that aims to fulfill customers' skincare needs that are gathered through surveys on customer insight. Through the result from their survey with 100 people, they found out that women are not only worried about dark spots and freckles but also dehydration, aging and sagging.
Hence, Shiseido Senka came out with this new UV Essence that works as an anti-aging sunscreen serum made from 100% mineral water. And it's not any mineral water… it's 100% Mount Fuji mineral water! Talk about ultimate freshness!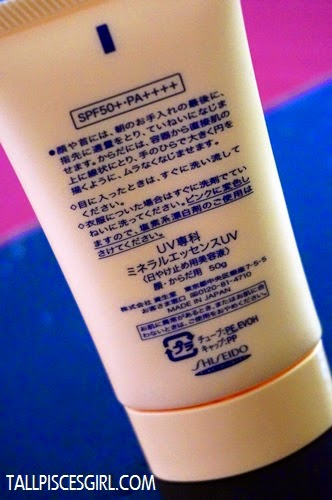 The ingredient that gives this sunblock its anti-aging properties is Coenzyme Q10, which moisturizes and upholds the elasticity of the skin while protecting it from harmful UVA and UVB rays. For extra moisture, Sodium Hyaluronate was also added into the "recipe" of this Mineral UV Essence.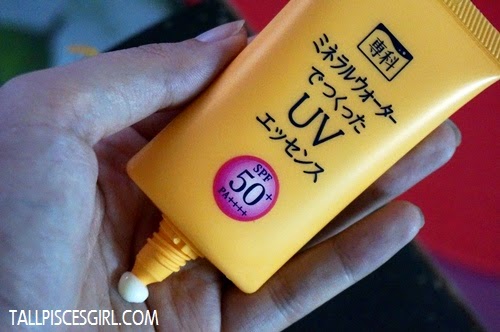 Shiseido Senka UV Mineral Essence comes in a soft orange yellowish tube that makes it easy to dispense. It's light yellow in color and looks a bit thick. When I distributed it on my palm, it looks like a white cream. Unlike my current sunblock, this one is not as watery but still able to distribute evenly without hassle. It feels lightweight on my skin.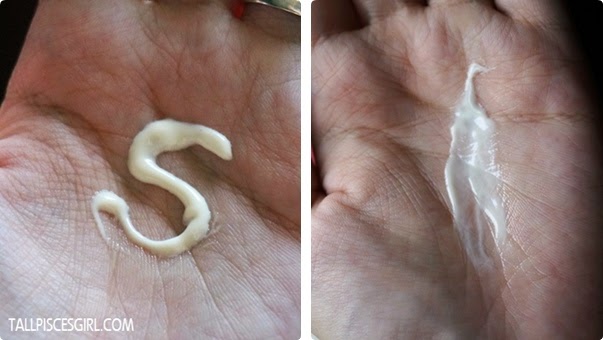 The most dreaded thing when using sunblock is looking like a pale white ghost after application. I'm glad Shiseido Senka UV Mineral Essence SPF50+ is working perfectly awesome! I don't look too white and it doesn't smell like typical sunblock. As it doesn't contain mineral oil, fragrance and artificial coloring, I'd definitely recommend it to friends of mine who have sensitive skin. Ease of removal is also a plus point of this product. I just use cleansing foam to wash it off ^_^