I go to the cinemas pretty often and I noticed that the experience is kinda dull. Don't you feel the same? There's no excitement to look forward to – just the usual ticket buying, grab a popcorn + drinks, munching in the cinema hall while watching movie and…the end. I was still in this loop…
…until I discovered
TGV Indulge!
What is TGV Indulge?
TGV Indulge
is the first luxury cinema in TGV 1 Utama equipped with reclining chairs, warm & comfortable blanket, and call-waiter-service. Thanks to The Butterfly Project for organizing this
Butterfly Girls Night Out
 to let us enjoy a glamorous and luxurious experience while mingling with the girls. I really had a great time catching up with fellow long lost bloggers. It would be a perfect movie date on Valentine's day too!
TGV Indulge 1 Utama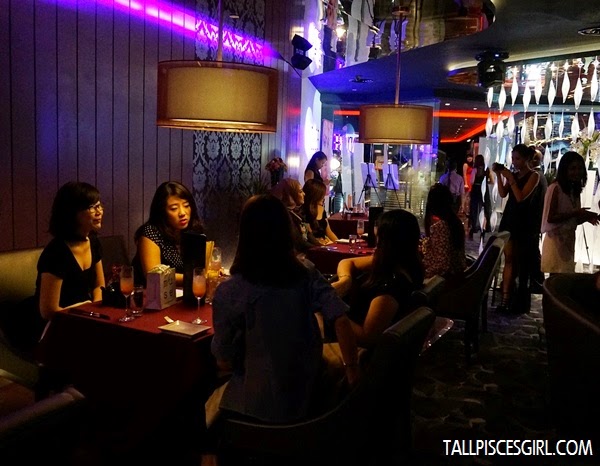 There has been many times where I was rushing to catch a movie and didn't have the time for a proper meal so I just settled for popcorn. I don't have a choice but to feel guilty for my pity stomach =( My problem is now solved with the existence of TGV Indulge for I can finally
fine dine
with my date and fill up our starving tummy before adjourning to the cinema hall for movie. The best thing is, we can even dine inside the cinema hall if we don't have extra time to spare! Isn't that awesome?
I was welcomed by soft jazzy tones with rich purple and silver facade that provides a distinct element of class to the lounge and dining area as I was greeted by the staff. Whilst Indulge is open to the public, it is specifically targeted at those who enjoy exclusivity and the finer things in life. Careful care and consideration are taken to ensure that the cinema experience customers enjoy here greatly differs from the usual fun and "chillaxing" cinema experience that the brand is already noted for.
Besides food and movie, there's also a beauty product discovery booth by
Muse by Watsons
 with Indeed Labs products on display. I was being introduced to Pepta-bright, Nanoblur and Retinol Reface. I ultimately chose to bring home
Retinol Reface
with me as it contains 3 forms of retinol to help deliver softer, smoother looking skin, while targeting the appearance of fine lines, wrinkles and crow's feet. Gotta be prepared to age gracefully right?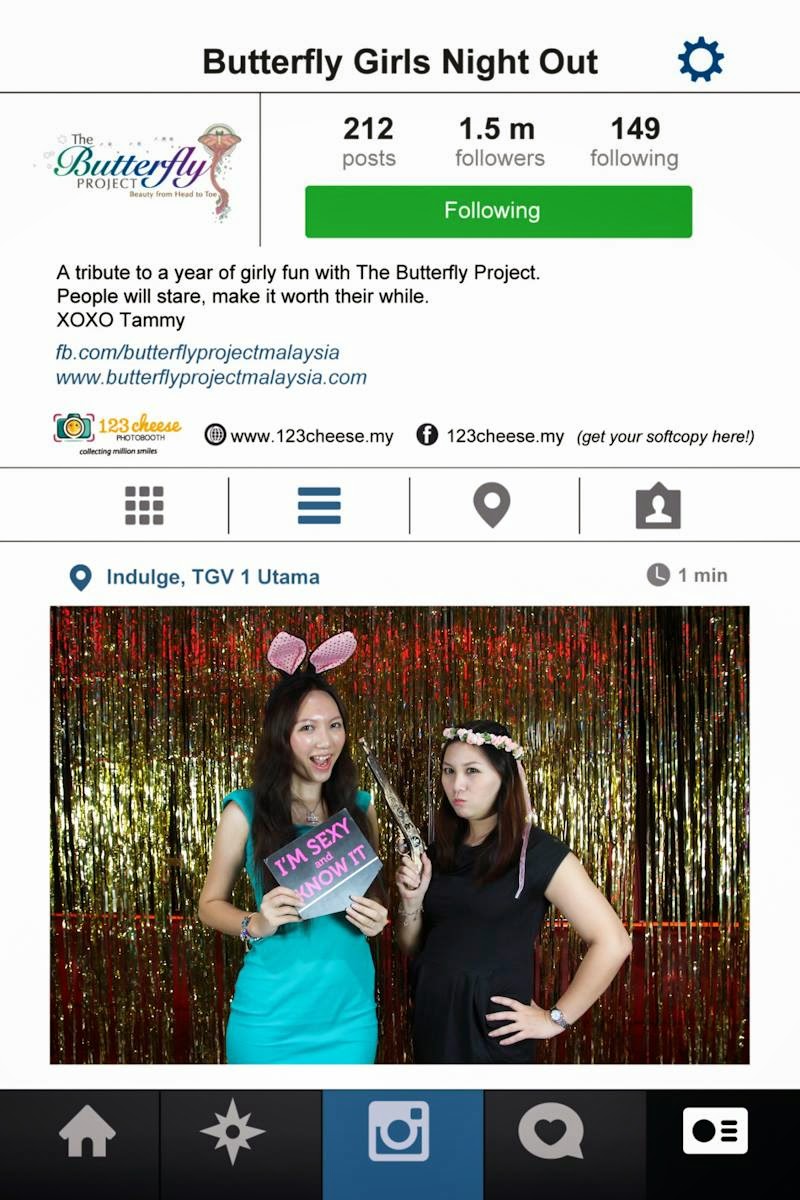 Before we start our luxurious dinner experience, we headed to the photo booth outside provided by
123cheese
and capture down these precious memories. It was so much fun choosing and posing with the props!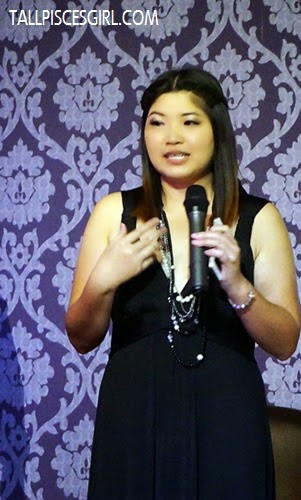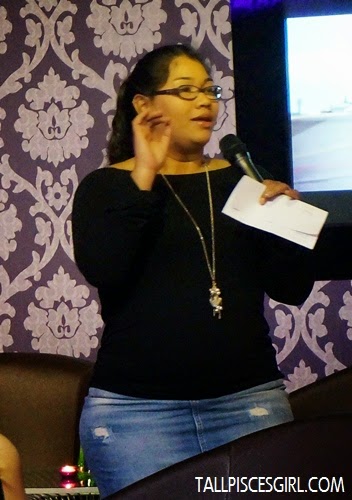 Salads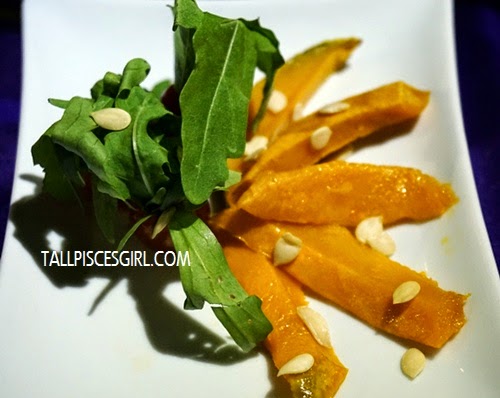 Entrée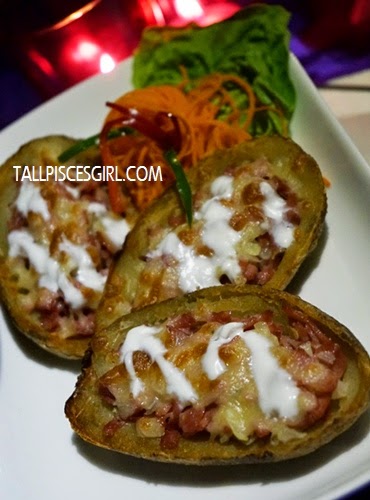 Main course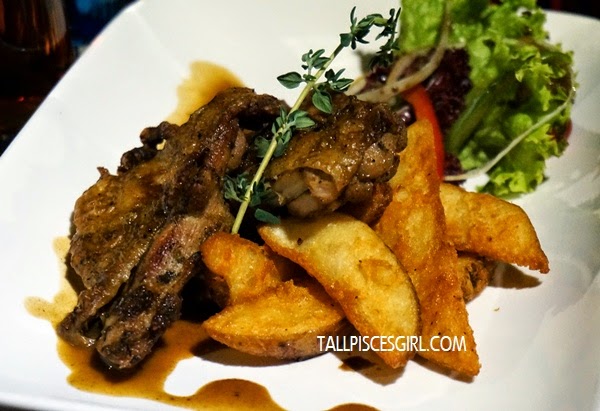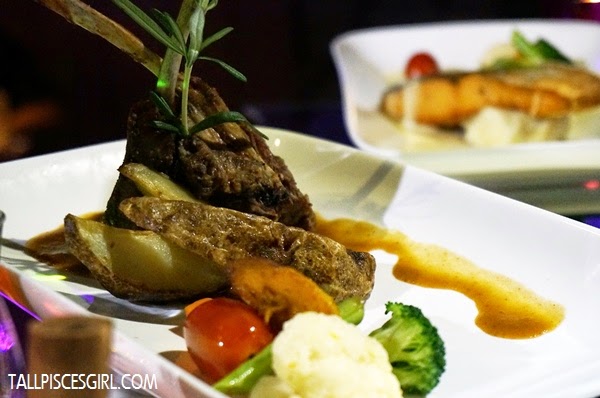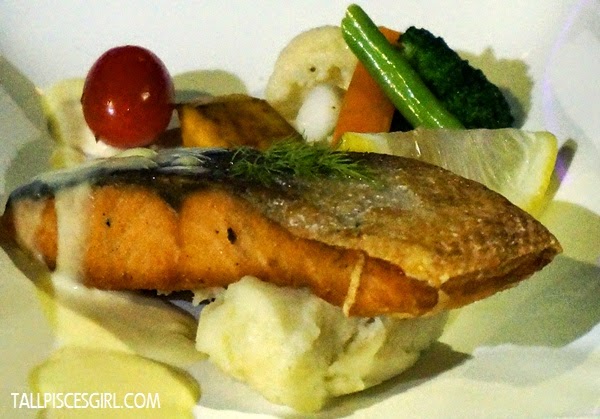 Dessert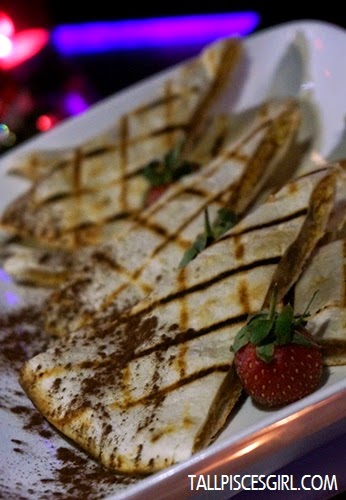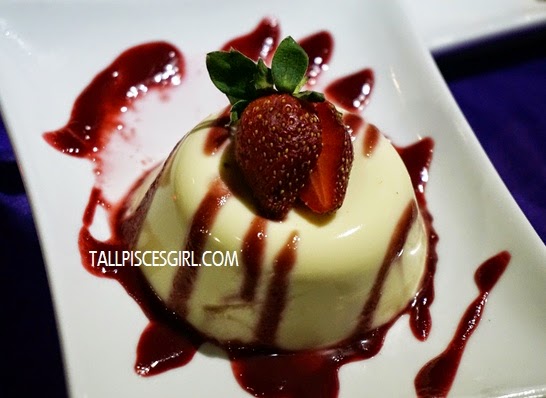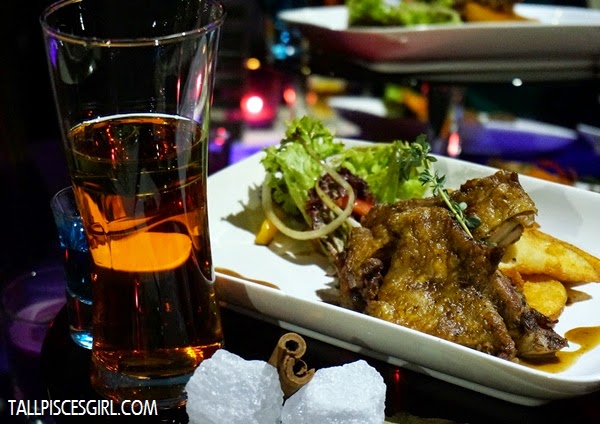 In terms of food quality, I must admit that I'm surprised that the food prepared by their in-house chefs turned out to be quite delicious. Definitely
up to the standard and priced decently
. It was truly a gastronomic experience. My best picks are Smoked Duck Salad, Stuffed Potato Skins, Cajun Chicken and Nutty Tortilla Banana.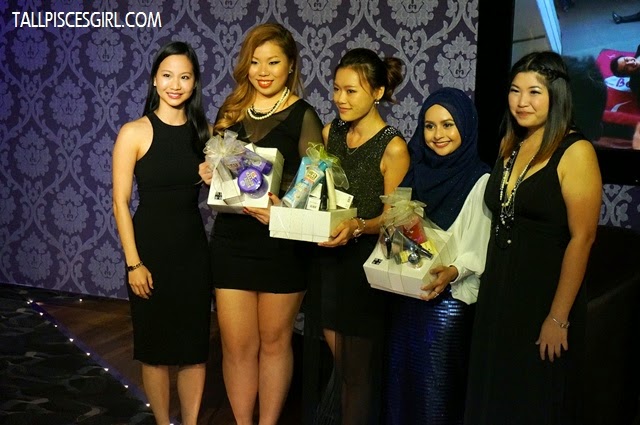 If you fancy a glass or two of mocktail before or after the movie, that's possible too! There's a quaint little cozy bar for patrons to chill after a long hectic day.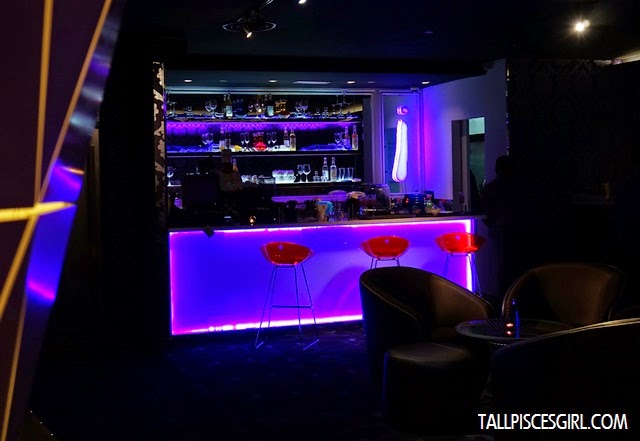 After a hearty 10 course meal with laughter and fun as side dishes, we adjourned into one of the two exclusive cinema halls which is fitted with
reclining chairs and personalised call-waiter-service
to watch the latest sci-fi movie, Lucy.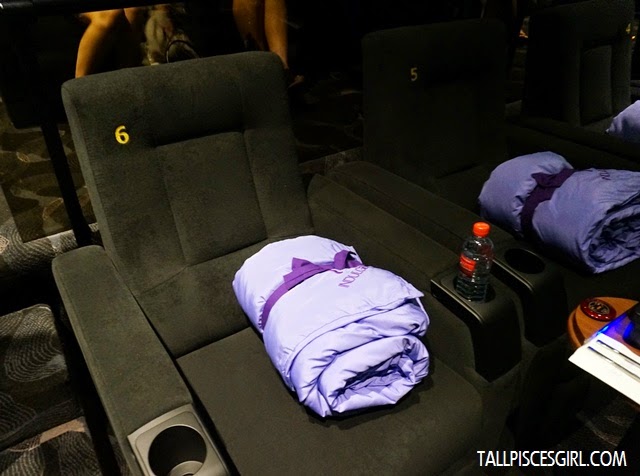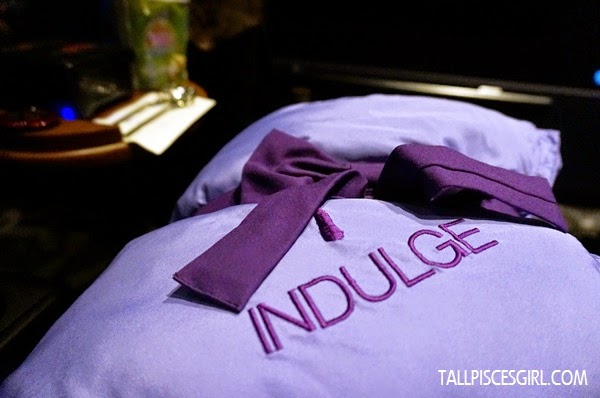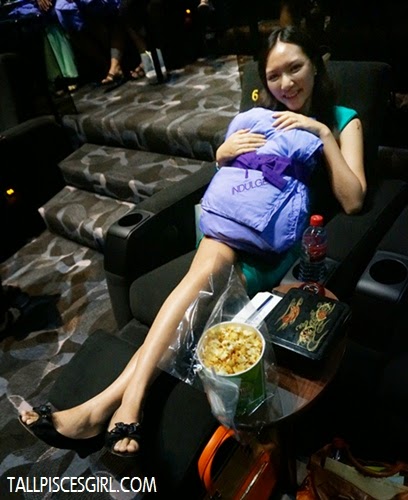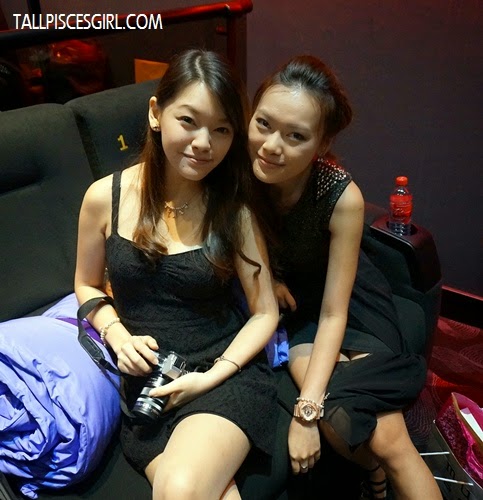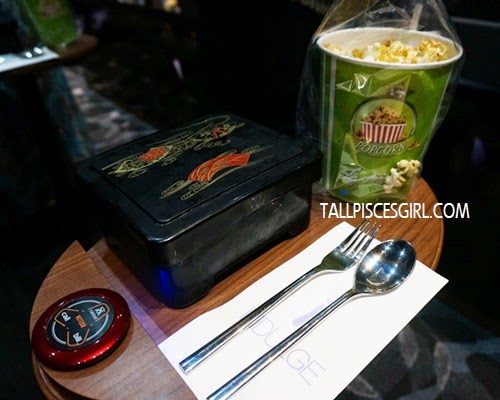 In the cinema, you can conveniently order your food by pressing on the call button and place your via your personal call waiter. Talk about exclusivity! Food will be served in smaller chunks and neatly presented in a bento box to avoid messiness.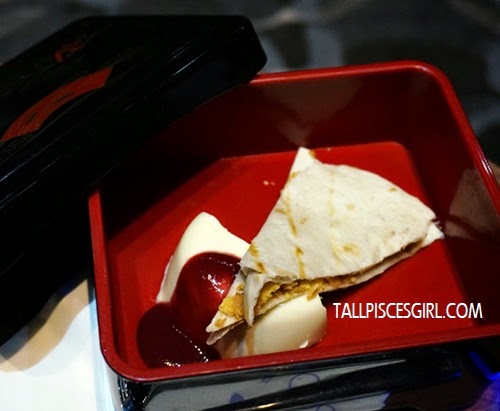 I actually quite like Lucy because the concept is very different from the usual movies. Who could imagine what would happen if human can utilize 100% of their brain? If you want to know, don't forget to catch this movie!
How Much is TGV Indulge Ticket?
TGV Indulge
tickets are priced at RM 45 (meals not included) and it is opened from 11am.
How to Book TGV Indulge?
For more information about Indulge and how to book their tickets, please log on to
www.tgv.com.my
or via TGV Cinemas Movie Buddy app which is available on the Apple App and Google Play store.