Berastagi
(Dutch: Brastagi) is a small town in Karo Regency, North Sumatra that is famous for Mount Sinabung, Mount Sibayak and their fruit market. Most people stop by in this town while on their way to Lake Toba. After our failed attempt to get a taste of fresh milk from Gundaling Milk Farm, we retreated and decided to have our dinner before checking in to The Hill Hotel & Resort Sibolangit.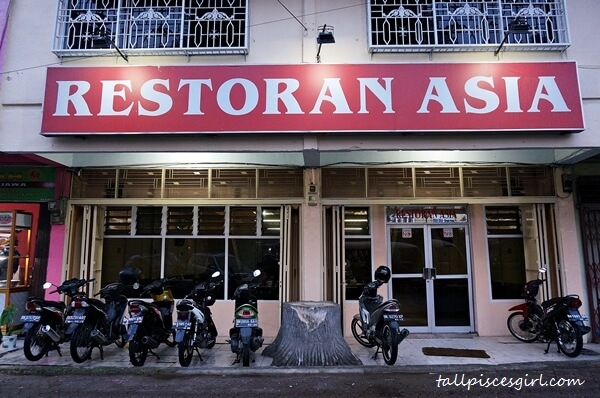 Although I know that we should be eating local Malay food in Indonesia but then, Berastagi is such a small town that it's very hard to find to get much information about what to eat there. The only place that received a lot of good feedback is
Restoran Asia
, a Chinese restaurant in Berastagi.
Restoran Asia @ Berastagi
Restoran Asia has a Chinese family dining concept whereby they have large tables for big families to dine together comfortably. The decorations were a bit old-fashioned but I guess that was intended to give a home-like feel. Heard that it is quite crowded during weekend but we were there on a weekday and it was almost empty!
We actually didn't plan to order
steamboat
because in Indonesia, steamboat is like a kind of luxury food so the price is not cheap. But since it was raining and the weather there was originally cool like Cameron Highlands already, we decided to order 2 pax servings for the 7 of us.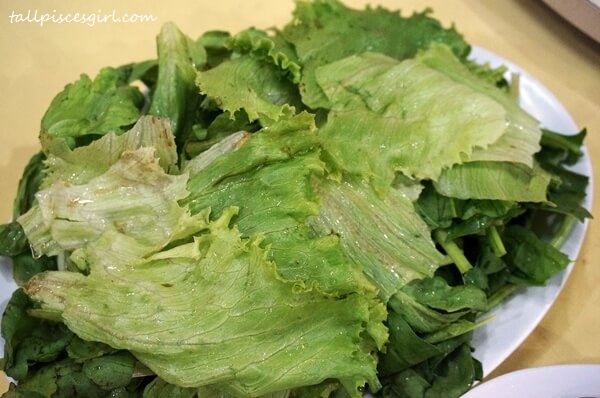 If you're wondering whether it's enough, the answer is YES! The portion came out quite big and we also ordered other dishes. We didn't need to put in the ingredients ourselves as the waiter helped us with it.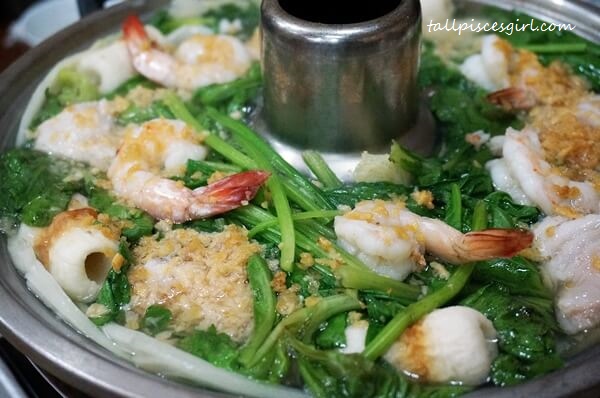 They gave us an abundance of seafood! YAY! The steamboat soup was sweet with the taste from fresh Berastagi vegetables. But compared to KL's steamboat, KL's one is saltier which made it taste yummier (but also more unhealthy).
One of the tastiest dishes I'd recommend is
Bistik Babi
. The pork steaks were fried and then cooked in Hainanese style, quite similar to Hainan Chicken Chop that we usually eat in KL.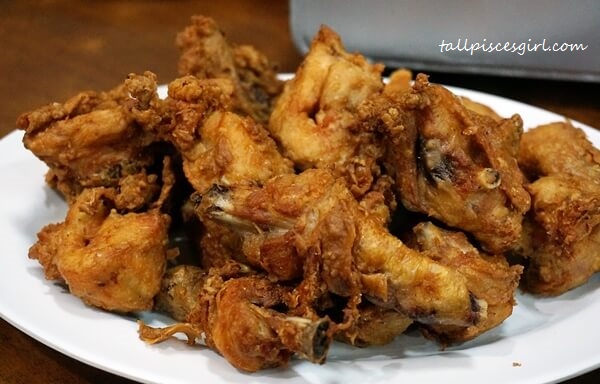 The
Ayam Goreng Kecap
(Soy Sauce Chicken) doesn't disappoint either. Fried til crispy, the chicken has a tantalizing sweet soy sauce taste.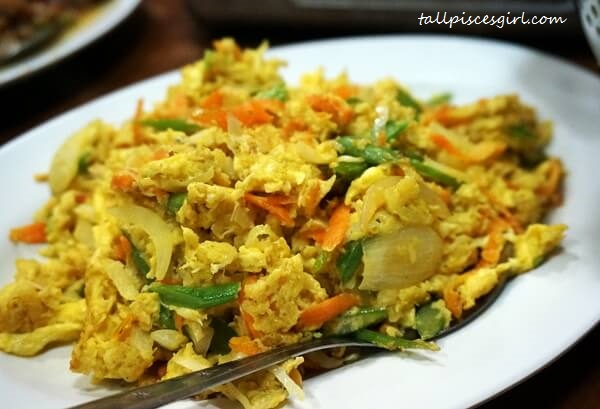 Fu Yong Hai
was a let down unfortunately; there were just too little amount of crab meat inside, it feels like just eating normal fried egg. But we had a lot of fun making fun of the name since the word 'Hai' can be used as a foul word when pronounced in a different tone 😆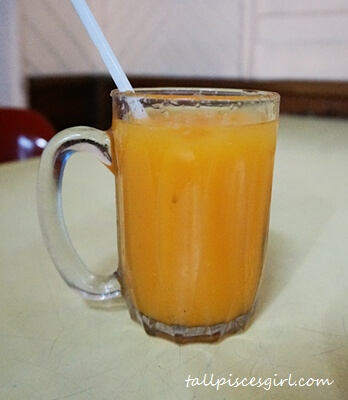 I was hoping to try their famous avocado juice but it's out of stock! We resorted to Markisa (passion fruit) juice instead. It's a real thirst quencher but I think it's not as good as 100% pure ones and it's expensive! Our final bill came out to be RP 635,800 (RM 190) for 7 people including 10% GST. In average, it's only RM 27 per pax. Turns out it's not as expensive as I thought. It's a different story for the locals though.
Address
: Restoran Asia Jl. Veteran, No. 18-20, Brastagi, Indonesia
Telephone number
: +62 62891678
Opening hours
: 7am – 3pm / 5pm – 8pm
Map
: