Being in Bali for the first time, I had to research what are the must-buy items/products there. After doing some homework, I found out that
handmade soaps
are one of the most popular must-buy things there. I couldn't find what's the best soap brand or famous soap brand to buy though but a friend recommended me
KOU Soap
at
Ubud, Bali
.
KOU Soap @ Ubud, Bali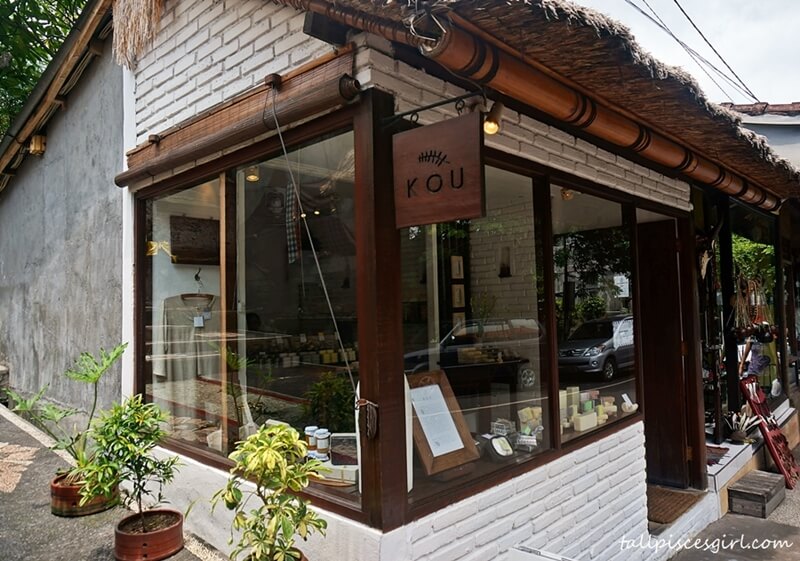 I'm grateful that my friend recommended me KOU Soap because I totally fell in love with this place! It's a little quaint, cosy shop located along the main street of Ubud, Bali. I always belief that we should use products that are as natural and pure as possible be it food or external use products. And this brand specializes in producing handmade organic soaps. Yes, you heard me right. The soaps are
ORGANIC
! Not only that, the plants that are being used are all grown and harvested in Bali. So it's a 100% organic Bali product.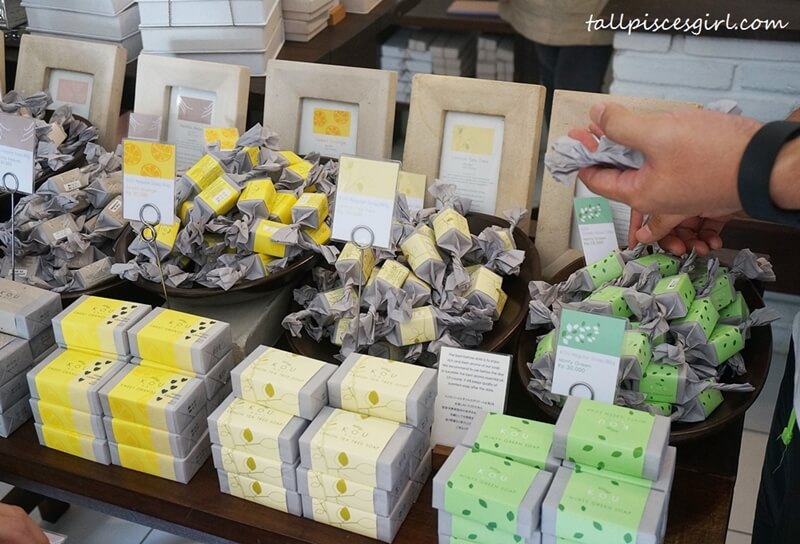 They have a few categories and sizes for these handmade organic soaps: Regular Soap, Premium Soap, Candy Soap and Outlet Soap. Regular Soap variants:
Lemon Tea Tree Soap
Vanilla Heaven Soap
Minty Green Soap
Rose White Soap
Jasmine White Soap
Premium Soap variants:
Tuberose Soap
Frangipani Soap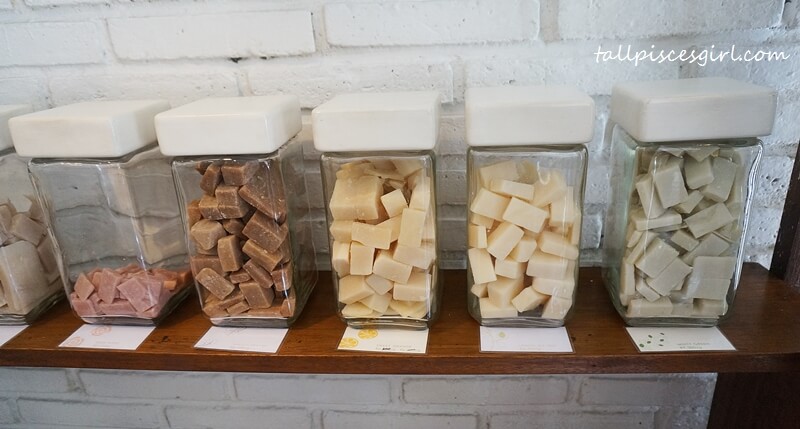 KOU Soap are made using traditional ageing process, whereby it will take over a month to mature. Using pure coconut oil as natural glycerin, their product contains no additives or preservatives. As such, it is recommended that you use the products within 6 months of purchase. Also, do take note on the expiry date. What I recommend is, get some
Candy Soaps as souvenirs
because they're cute and it won't cost much. Sometimes they have special price for bulk purchase. For my own use, I got some outlet soaps and one regular soap since I'm on a tight budget. Outlet soaps are excess leftover soaps that were produced when they cut them into shapes. I love the mild scent from the soaps. Some may like stronger smell, but do take note that it's chemical that made certain soaps smell stronger. Here's an estimated price list of their products:
Candy Soap (20g) – RP 10,000 (approx. RM 3)
Regular Soap (60g) – RP 30,000 (approx. RM 9)
If you have the time, drop by KOU Cuisine nearby at Jl. Monkey Forrest for their specialty jams!
Address
: KOU Soap No. 1, Jl. Dewi Sita, Ubud, Bali
Telephone number
: 0361-971905
Business hours
: 9 am – 8 pm
Map
: