During my recent trip to Singapore, Bie and I stayed in a hotel at Bugis area. When we were at Bugis Downtown MRT station, Sun Sun said she wanna intro us this
tau fu fa (beancurd jelly/豆腐花)
that she always crave for. And of course we agreed to it! Trying what the locals eat is always better than eating touristy food.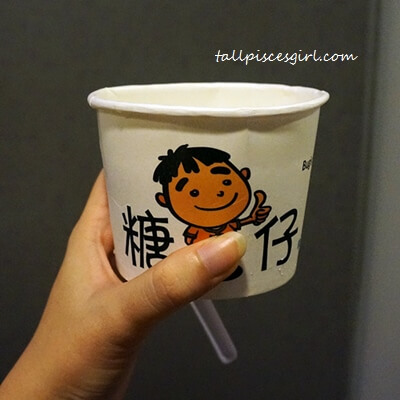 糖仔 (Tang Zai)
Sun Sun said the brand she bought normally is called
老伴
but this stall here at
Bugis Downtown MRT station
is called
糖仔 (Tang Zai)
. They claimed that it's the same though but we still felt skeptical. After all, why would a famous brand change their name to confuse their loyal fans, right?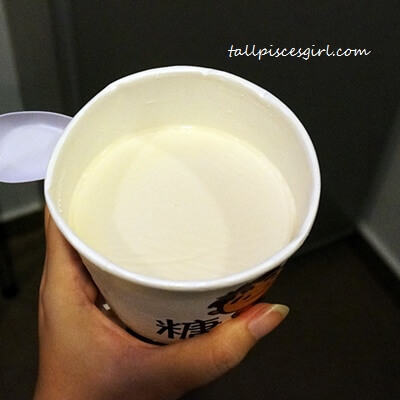 We bought Tang Zai
Original Soya Beancurd
anyway. After Sun Sun tried the first spoonful, she confirmed that this is indeed the one she ate before. First impression – Unlike the usual taufu fah, it looks
super smooth, compact
and doesn't break into pieces easily.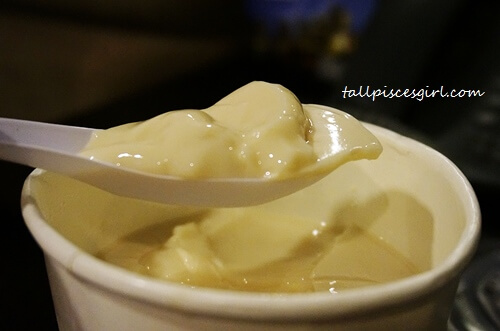 Taste wise, I love it so much because it is less sweet compared to traditional Chinese beancurd pudding. Tang Zai's beancurd pudding is also less watery and has the texture of an exact pudding!
This is the most unique taufu fah I've ever eaten in my whole life! Apparently, this brand (Tang Zai @ 糖仔) was formed by the son of 老伴's founder since the father has no intention to expand overseas. I also found out that they have already franchised this brand to Malaysia by the name of
Sugar Kid
. The location is at My Food Loft, KL Sentral but I've yet to try it.
Address
:
Tang Zai @ 糖仔
Bugis Downtown MRT Station, 191 Rochor Road #B2-10 188476 Singapore
Tel
: +65 9088 1028
Business hours
: 10 am – 10 pm daily