My
previous experience at Si Chuan Dou Hua
has been a very pleasant one and has carved a beautiful memory in my mind. This month,
Si Chuan Dou Hua
is set to give diners an exciting experience with
Master Dim Sum Chef Peng Yi Chun
showcasing the dazzling technique of knife shredding noodles live from 1 – 9 November 2014.
Dim Sum Feast @ Si Chuan Dou Hua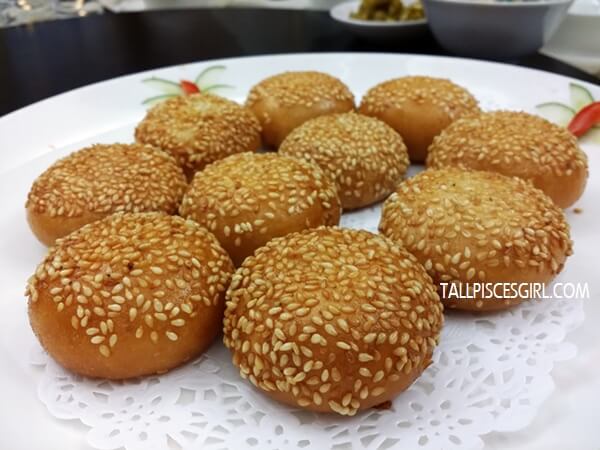 Since graduating from Sichuan Culinary School, Chef Peng has acquired
over 20 years of experience
under his belt.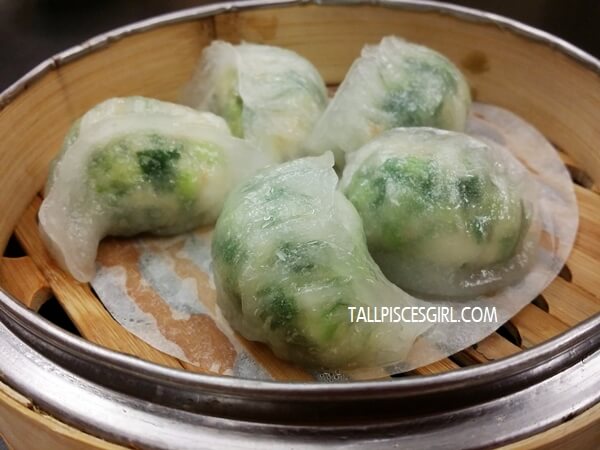 The translucently wrapped
Steamed Chives Dumpling
came with generous fillings – every bite brings a sense of satisfaction to me.
The beauty of Si Chuan Dim Sum is, they're uniquely different from Cantonese Dim Sum. One example is this
Steamed Glutinous Rice with Chicken Floss
wrapped in Banana Leaf that exudes a fragrant smell as soon as it was served. The chewy texture somehow reminded me of gummy bears.
I'm glad that I've recently leveled up on my tolerance to spicy food so I can try
Minced Chicken Meat Dumpling in Chilli Oil
. Sichuan's way of spiciness is very different from our own chilli padi's spiciness which is a good thing! If your tolerance towards spicy food is low, you can have it in chicken soup too. It's very sweet and flavorful, packed with the essence from chicken.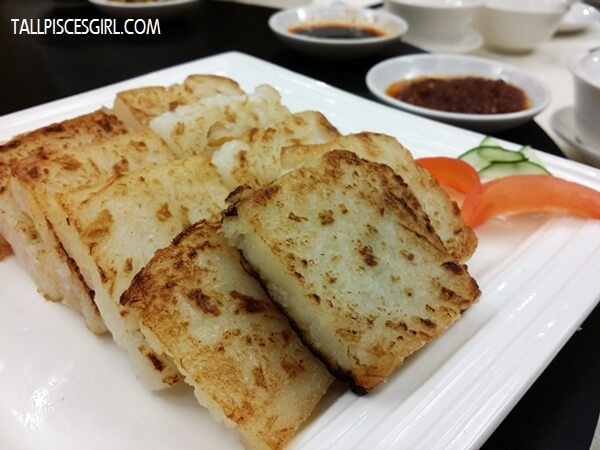 One of my favorites from their Dim Sum selection would be
Pan-fried Carrot Cake with Dried Scallop
. Unlike the ones being sold outside which are very oily, these were cut to similar sizes each piece and lightly pan-fried to achieve crispiness on the outer layer and maintain soft texture on the inner layer.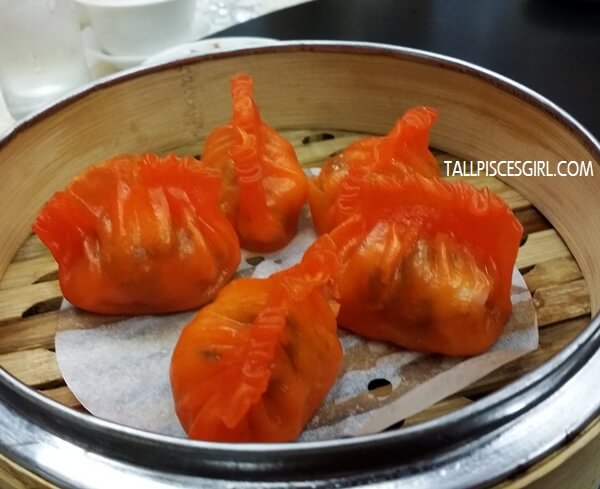 You may think – "OMG! They used orange coloring on
Steamed Celery Dumpling with Conpoy
! So unhealthy!" But fret not, the orange color comes from natural coloring – it's from carrot juice!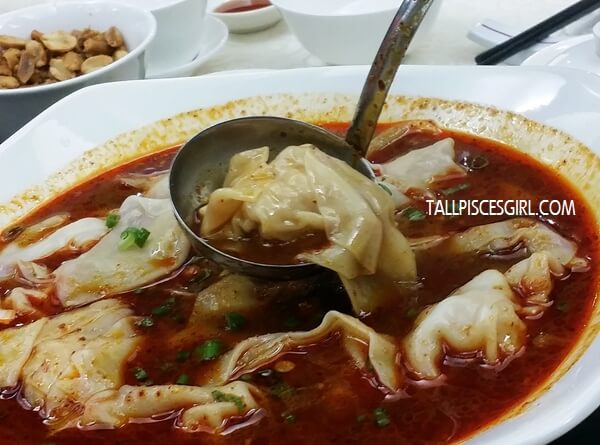 Minced Chicken Dumpling in Chilli Oil
gave us the greatest kick of all as the dumpling has totally absorbed the explosive flavors from peppercorn chilli oil, delivering a numbing sensation. Definitely a great pick for those who are adventurous!
Another variation of dumplings available from Si Chuan Dou Hua is
Pan-fried Minced Chicken Dumpling with Chives
. It was served with a lightly pan-fried layer of flour batter to eat together with the dumpling, giving diners a different way to consume it.
Steamed Glutinous Rice with Dried Shrimp wrapped with Yam is simply artistic. Check out the thinly sliced yam! Not everyone has that level of skill.
At first glance,
Braised Eggplant with Garlic and Chilli Sauce
looked like it's going to taste very spicy but after tasting it, I felt relieved… it's leaning on sweet side more than spicy. And both Clumsy Boy and I thinks that the gravy would be awesome to go with rice. One bowl of rice, please!
Apart from the dumplings, other dishes were pretty much suitable for vegetarians just like
Stir Fried French Beans with Minced Garlic
. This was rather more to Cantonese dish and suitable for people who would want to take a break from chilies.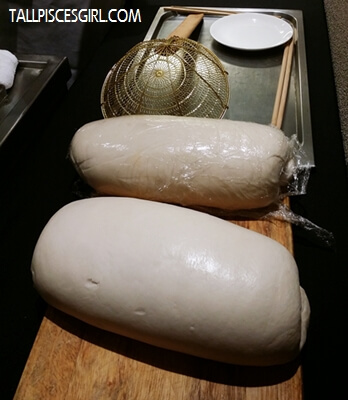 Based at the award-winning Si Chuan Dou Hua in Singapore, Chef Peng's culinary showcase marks the launch of
Si Chuan Dou Hua's Dim Sum Feast
. A mouth-watering repertoire of 58 items will be available from
1 November 2014 to 31 January 2015
.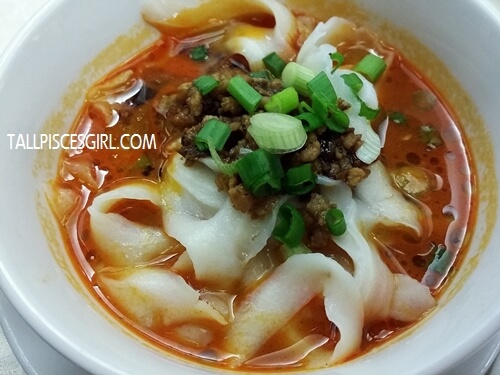 Just like the dumpling, you can also choose between spicy soup and chicken soup for
Home-made Knife Shredded Noodles
depending on your preference. Or, you can also have them both! If you're coming with a couple of friends or your spouse, do consider getting one variant each so you can try more dishes!
A Sichuan feast is never complete without the springy
Si Chuan Dan Dan Noodles
. At first, I was like – "Erm… not very spicy only wor". If you thought that way too, wait till the spiciness kicks in!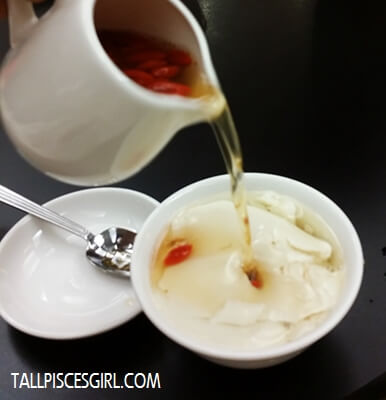 The smooth
Home-made Fine Bean Curd with Wolfberry
is the
signature dessert
at Si Chuan Dou Hua. You've never been to Si Chuan Dou Hua if you haven't tasted this. I'm serious.
Priced at
RM 58 nett per person
, the Dim Sum Feast is available for lunch from 12 pm to 2.30 pm from Mondays to Fridays, and for brunch from 10 am to 2.30 pm on Saturdays and Sundays. Special savings apply for selected bank cardmembers. For dining reservations or enquiries, please contact Si Chuan Dou Hua Restaurant at:
Address
:
PARKROYAL Kuala Lumpur
Jalan Sultan Ismail 50250 Kuala Lumpur
Tel
: 03-2147 0088