From 13 May to 15 June, talented chefs at
Si Chuan Dou Hua
will be crafting elegant
Beijing Roasted Duck
dishes. Slow-roasted and succulent, the duck skin, bones and meat will be prepared into a variety of dishes of your choice.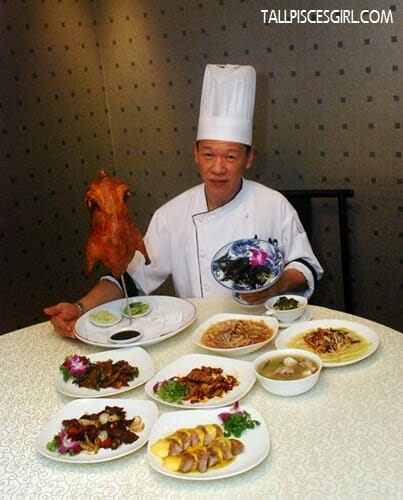 Chef Foong Koon Sang with over 30 years of experience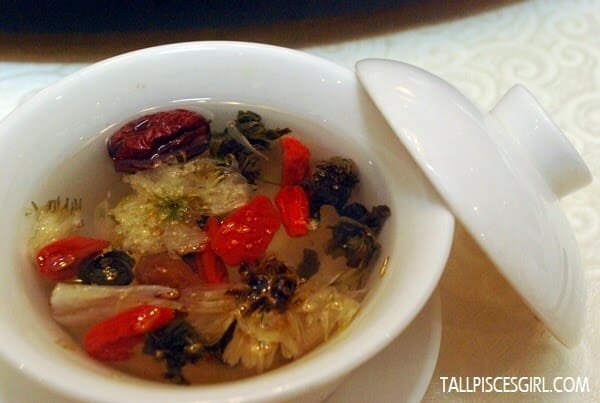 Eight Treasures Tea
We were greeted at Si Chuan Dou Hua Restaurant by the
Tea Connoisseur
who presents the humble act of tea art. With a metre-long nose bronze tea kettle, he combines the skills of Chinese martial arts, dance and gymnastics to perform elegant tea-pouring moves.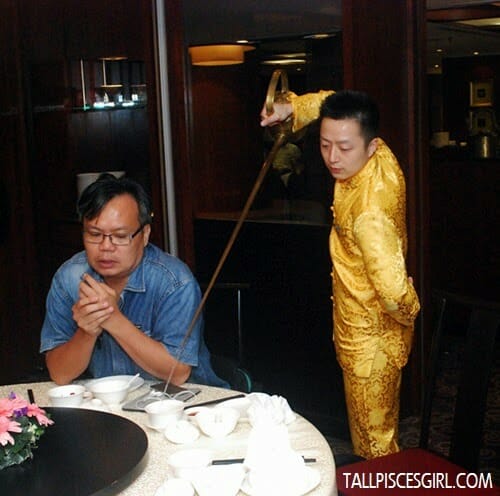 Tea Connoisseur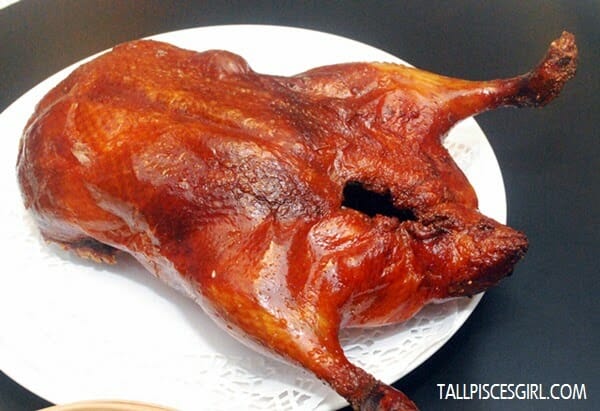 Beijing Roasted Duck
Roasted until golden brown, the crispy duck skin is delicately carved in front of diners to prepare the unconventional Duck Skin wrapped with Seaweed and Julienne Legumes. It is then wrapped in seaweed along with cucumber, spring onions and sweet sauce. Best to be eaten when served or the seaweed will turn soggy after absorbing the sauce.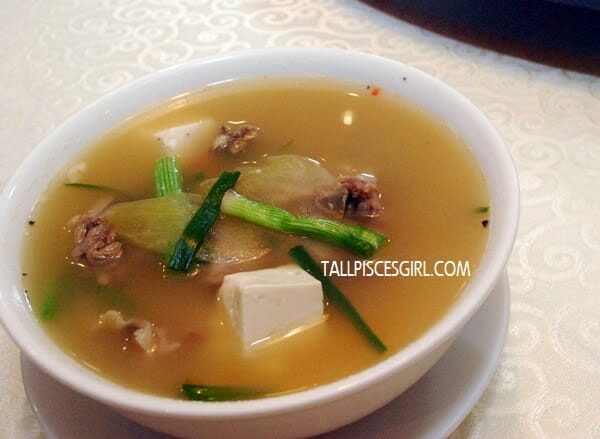 Duck Bone with Salted Vegetable and Bean Curd Soup
The duck bones are used to prepare the Duck Bone with Salted Vegetables and Beancurd Soup. This local dish also works as a teaser whilst awaiting the main course to be served. The salty and sourish soup is appetizing and very good to lower body heat.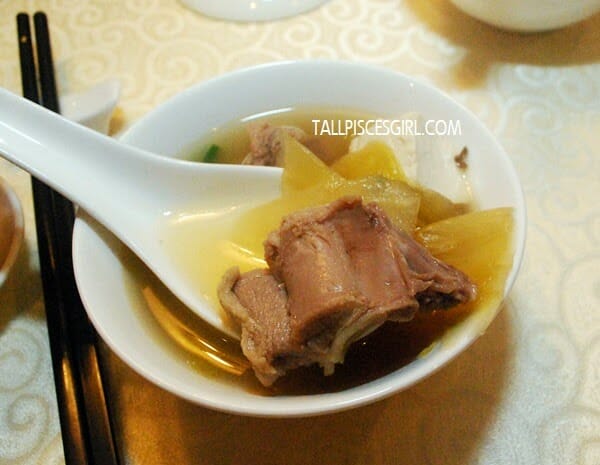 The duck meat can be prepared in 7 different ways and diners can choose 1 way to have their duck meat.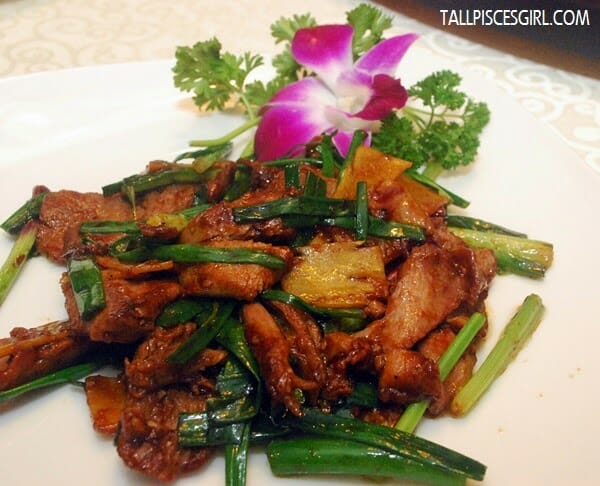 Stir-fried Duck Meat with Young Ginger and Spring Onions
For a toned down experience, the
Stir-Fried Duck with Young Ginger and Spring Onions
is the ideal choice for you. I enjoyed the tender duck meat stir-fried with simple ingredients like young ginger and spring onions because it brings out the taste of the fragrant duck meat.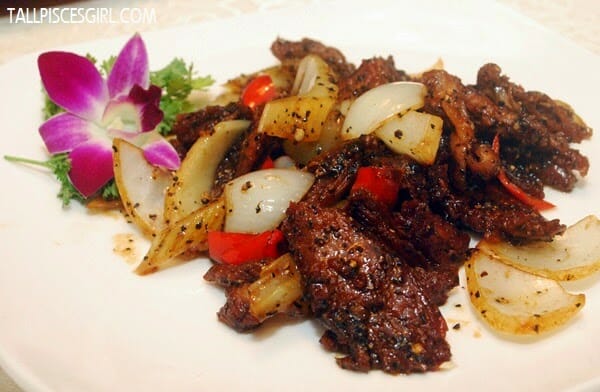 Stir-fried Duck Meat with Fragrant Black Pepper Sauce
The duck meat can also be stir-fried with black pepper. The
Stir-fried Duck with Fragrant Black Pepper Sauce
is a milder version for the palette of those who do not want their dishes too spicy.
Wok-fried Duck Meat with Sichuan Spicy Chilli
The
Wok-fried Duck with Sichuan Spicy Chilli
is the classic dish found at Si Chuan Dou Hua. Using dried Sichuan chillies which numb the tongue, this will be a dish to remember. Not for the faint hearted though! One bite and I immediately transformed to a chimney!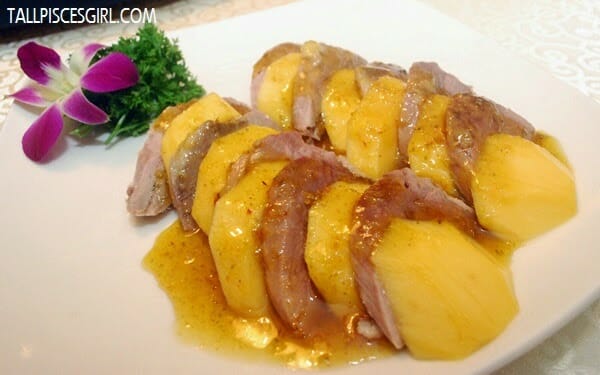 Sliced Duck Meat with Mango and Spicy Sauce
Sliced Duck with Mango and Spicy Sauce
is a very uniquely crafted dish that I would certainly recommend. Through this exceptional combination, diners are able to taste the tenderness of the meat while enjoying the sweetness of the mangoes, in an attractive display. The mangoes chosen are originated from India as mangoes from this country is not too sweet and hence, will not overpower the taste of duck.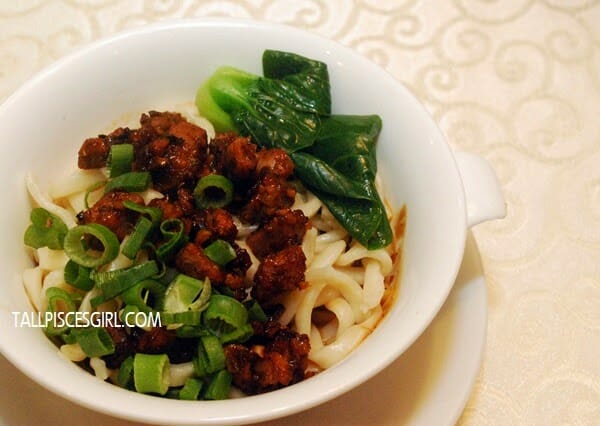 Dan Dan Noodles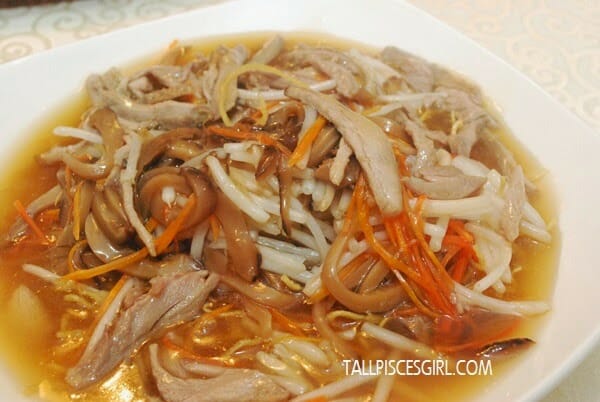 Crispy Noodles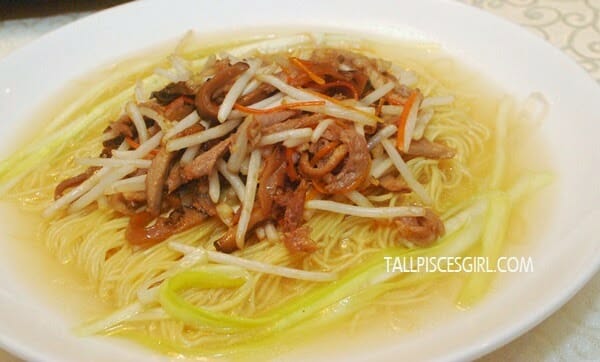 Longevity Noodles
If you're a Si Chuan food lover, try the
Duck Dan Dan Noodles
that is served with strips of duck meat. Another noodles option is the
Longevity Duck Noodles
. This dish comes with wantan noodles topped with sautéed duck slices. The
Crispy Duck Noodles
comes with duck slices and sauce poured onto the noodles ala Yin Yong style.
My pick: Longevity Duck Noodles for the smooth wantan mee with tasty and thick sauce.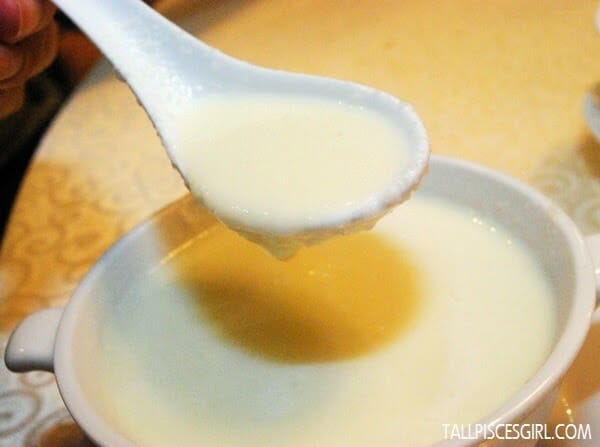 Winter Melon dessert
We ended our meal with a sweet note with their winter melon dessert and signature Soy Beancurd with Goji Honey. The Goji Honey is very unique and gives the Soy Beancurd an extra tantalizing flavour.
Goji Honey
Soy Beancurd with Goji Honey
The Beijing Roasted Duck promotion (tea and dessert not included) is priced at
RM99 nett per duck
. It is available during lunch from 12:00 noon to 2:30pm and during dinner from 6:30pm to 10:30pm.
Address
:
Si Chuan Dou Hua Restaurant
PARKROYAL Kuala Lumpur,
Jalan Sultan Ismail,
50250 Kuala Lumpur
Tel
: 03-2147-0088