Since the opening of
Maison Française
a.k.a.
French House
, they have been receiving a lot of attention and positive reviews from online media like Time Out KL for their excellent food quality.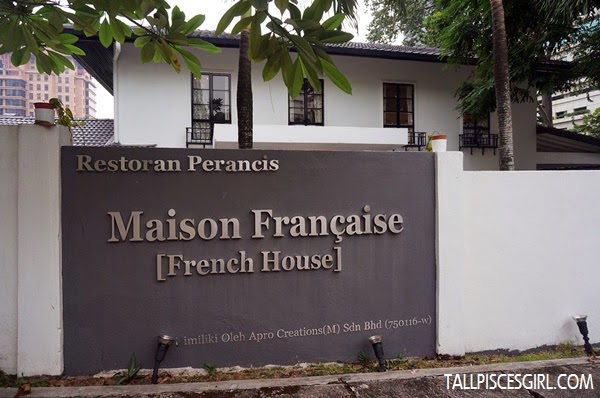 Maison Française
Just recently, Maison Française has opened the lowest level of their restaurant to public. Aptly named Soirée which means "an evening party or gathering, typically in a private house, for great conversation or music", it is a spacious, casual yet chic palatial spot in the sunny, warm-weather of KL.
Overview – Soirée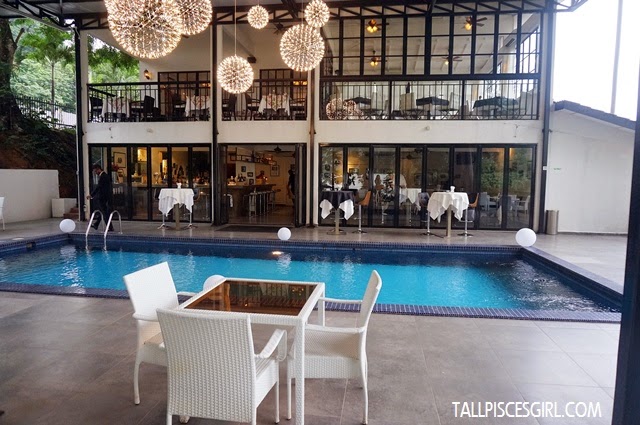 Soirée @ Maison Française
Guests can come together and enjoy cocktails and wines, between the hours of 5:30 pm – 7:30 pm. Touted to serve some of the best cocktails in town, the bar will serve complimentary canapés and tapas during this time as well.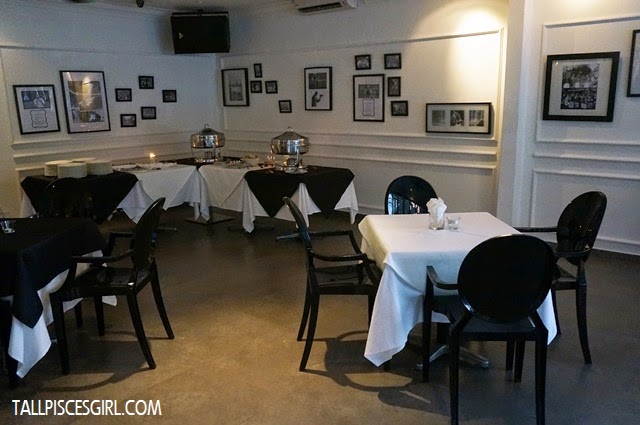 Soirée's Interior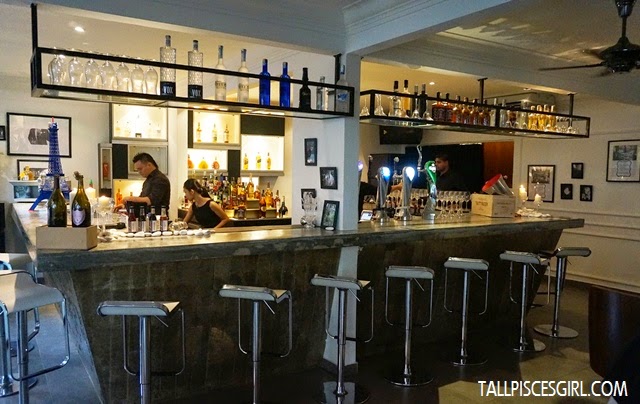 Soirée's classy bar
Cheers!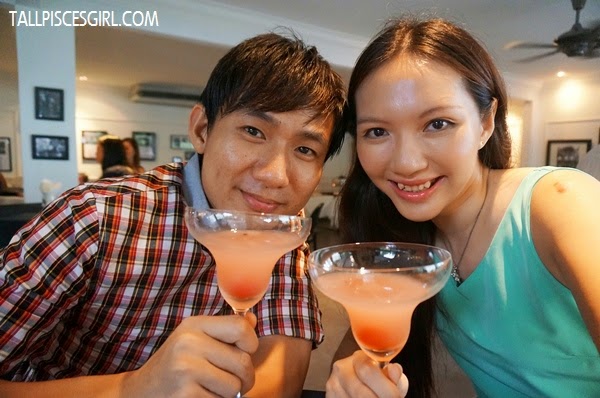 Chillax time made better with the presence of loved one
After 10 pm, the bar will transform into a more clubby atmosphere, where folks who like a little boogie might stay on to unwind. mingle, have a little dance and help themselves to more drinks. Great opportunity to release the stress built up after a long hectic day!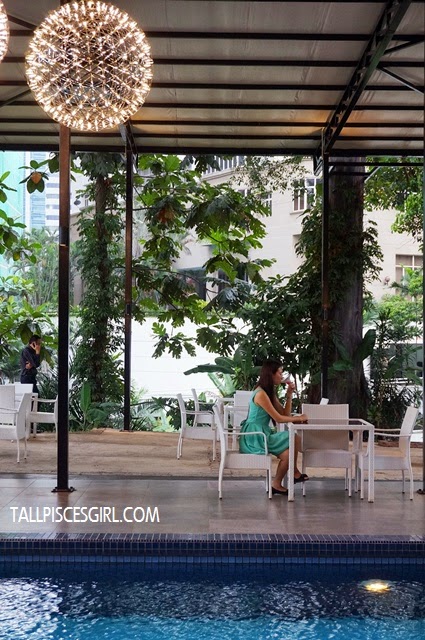 #emo pose
On the weekends, there is the opportunity to indulge in
brunch
at Maison Francaise, and sun worshippers might prefer to make a splash in its secluded, captivating 
turquoise-aquamarine colored pool
. Whatever it is, you are sure to find yourself in the perfect mood here for drinks and and cocktails with family, friends and colleagues or even to entertain a boss or two.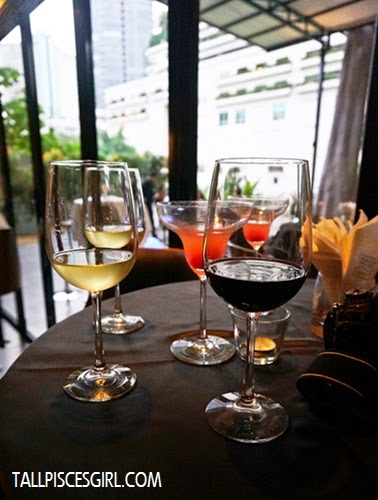 Let's have a drink and forget the worries of the world for a moment
Soirée's B-52 shot and Cosmopolitan cocktail
Soirée's Caipirinha
Soirée is the perfect place to mingle, meet and greet and act as a social hub for networking. Splash among the beautiful people, get some sun or just relax.
Introducing Maison Française's new French Chef, Executive Chef Thierry Le Baut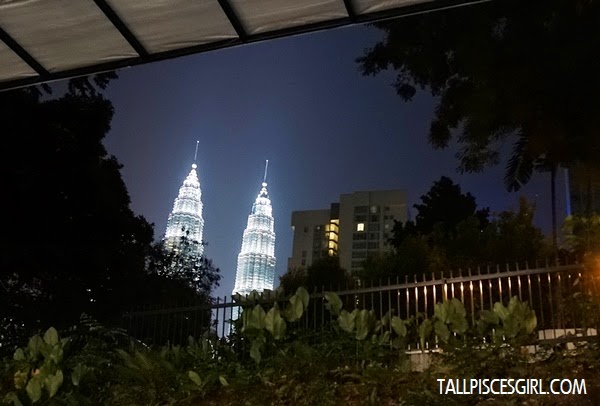 A glimpse of KLCC from Soirée
There are few green lungs left in the center of KL, and this might be one of it. Nature surrounds this bungalow in the shape of huge trees, and if you look to the East, you will see a spectacular and breathtaking view of KLCC.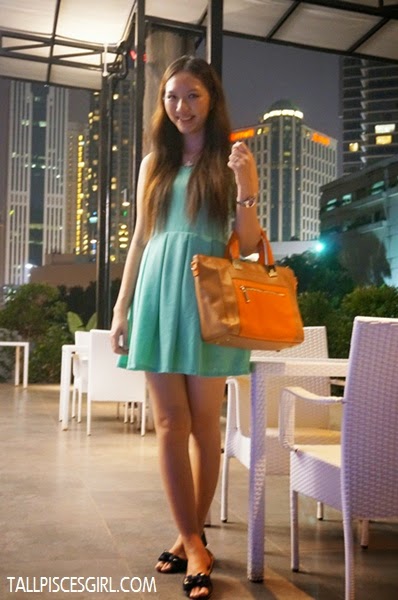 #ootd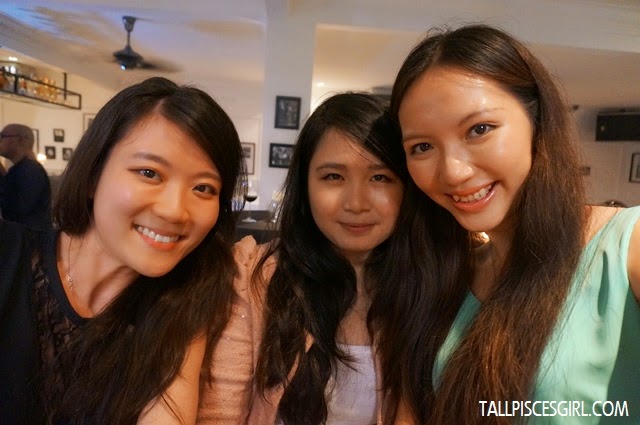 How can a chillout night be perfect without my beloved friends?
Soirée @ Maison Française has a seating capacity of 150 pax and standing capacity of 250 pax.
Update
: Maison Francaise KL has officially closed its doors on 27th May 2018
Address: Soirée @ Maison Française 5 Jalan Changkat Kia Peng 50450 Kuala LumpurMobile: 019-2431200 Tel: 03-21441474 Opening Hours: Monday to Sunday: 11.00 am – 11.30 pm (last order) High Tea (available on weekend only): Saturday & Sunday 2 pm – 5 pm