I'd have to admit that age is catching up with me and I'm sure you noticed that I didn't blog as much as I did cos I'm busy preparing for my wedding! I'm glad that Shizens, the brand that understands the importance of maintaining beauty, is proud to introduce the all-new Time Resistance Essence, a firming skincare product that helps women to realize their dreams of keeping skin firm and supple throughout the day while performing their daily tasks.
Benefits of Shizens Time Resistance Essence:
Protecting and moisturizing the skin
Counter harmful factors and decelerate skin aging
Reinforces and supports the renewal of the skin's natural protective layer and forms an effective barrier against moisture loss by restoring Ceramides level in skin
High level of moisture makes skin firmer and healthier
Time Resistance Essence focuses on nourishing, firming, moisturizing and brightening the skin. This acts as a confidence booster for women, allowing them to perform their daily tasks with ease by showcasing their inner and outer beauty at the same time, a key combination that exhibits the true attractiveness of a woman.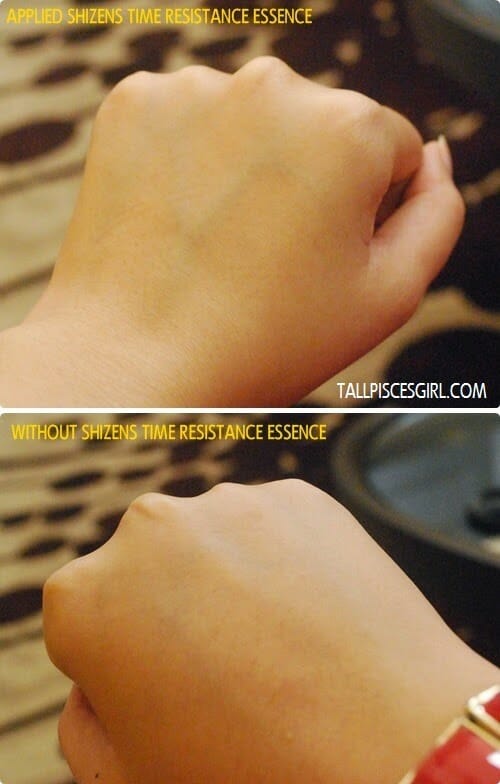 Nourishing
Time Resistance Essence nourishes skin with precisely selected ingredients such as Ceramide (plant-derived lipids), Kalanchoe Spathulata extract, Sodium Hyaluronate and others that synergize perfectly with each other to hold skin cells together and rebuild the skin barrier, while hindering the grow of harmful free radicals to decelerate skin aging.
Firming
Time Resistance Essence strengthens existing Ceramides levels and stimulates regeneration for firmer and smoother skin. It helps to maintain high levels of Ceramides in the stratum corneum, thus restoring the barrier function that protects the skin from external harmful agents such as environmental pollution, UV rays, dust and others.
Moisturizing
With the presence of Sodium Hyaluronate, Time Resistance Essence is able to boost up the water levels in the skin, ensuring it stays moist and hydrated all day long.
Brightening
Ceramide plays an important role in Time Resistance Essence. It seals the damaged skin barrier in order to hold sufficient moisture level in skin. Time Resistance Essence boost up the moisture level in skin, thus the brightening effect take place.
Testimonial:
After using Shizens Time Resistance Essence for 3 weeks, the skin on my face felt firmer than before. During a food review, my friend even commented that my pores appeared smaller! The milky lotion was fast absorbing so it makes taking care of my skin a speedy process. I complemented my regime with Shizens Replenish Nutrient Expert for maximum results and it was great! My skin remained soft and supple throughout the whole day.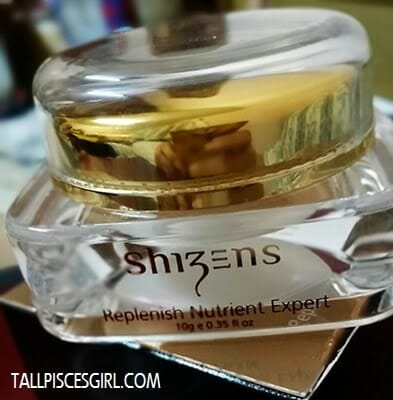 How to Apply:
Apply Time Resistance Essence on face and neck after lotion every morning and evening. Massage gently until it absorbs.
Research
In a research based on 30 users, persistence result can be seen in 4 weeks after continuous usage of Time Resistance Essence for 14 days.
100% of them feels their skin is more supple and firm within 14 days
95% of them feels their skin is well hydrated all day long
90% of them feels their skin is more radiant than before
Time Resistance Essence will be available at all Shizens counters nationwide on 2nd May 2014, retailing at
RM 618 / 30ml. Stay tuned for more updates on their Facebook page at www.facebook.com/shizensmalaysia or follow them on Instagram @myshizens.
Interested to get a 7 days trial?
From 2 – 31 May, present the invitation from
Klang Valley
Pavilion KL
1 Utama
Paradigm Mall
AEON IOI Puchong
Isetan KLCC
Metrojaya Mid Valley
Northern
Gurney Plaza
Parkson Ipoh Parade
Southern
Parkson Mahkota Parade
KSL City Mall
East Malaysia
Parkson Wisma Sanyan, Sibu
Parkson Bintang Plaza, Miri
Metrojaya Suria KK
Metrojaya City One
Roadshows:
30 April – 4 May — 1 Utama, Ground Floor (opposite information counter)
6 May – 18 May — Berjaya Time Square, Ground East
19 – 25 May — Mid Valley North Court
27 May – 1 June — The Curve (opposite information counter)
OR
Fill in your details at www.shizens.com to redeem Time Resistance Essence 7 days trial (you can choose your preferred counter to redeem the trial)
Other Shizens products: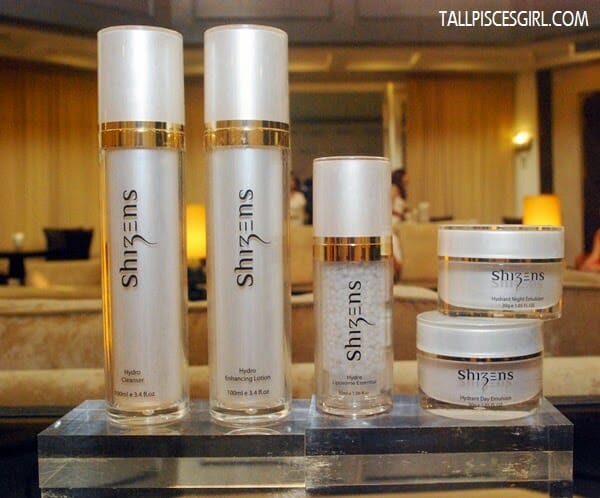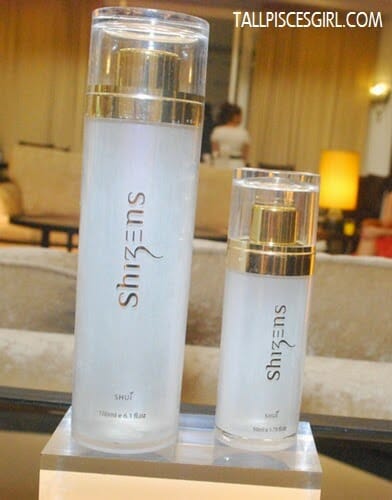 Besides, Shizens will be uploading the 10 finalist for each category for Stand Firm Stay Firm photo contest to www.standfirmstayfirm.com. Remember to vote cos lucky voters will stand a chance to win prizes worth RM 1,600!
P/S: Thank you to The Butterfly Project for the opportunity to review this product first hand! =)