Some time ago, I was invited by The Butterfly Project to
MATIS Paris Product Launching
at Secret Garden, Jalan Yap Kwan Seng. Boy, that place was not easy to find but I must admit that it's a hidden gem! Secret garden indeed. The place's decoration and ambiance is so romantic; perfect for wedding luncheon or R.O.M!
MATIS Paris Product Launch in Malaysia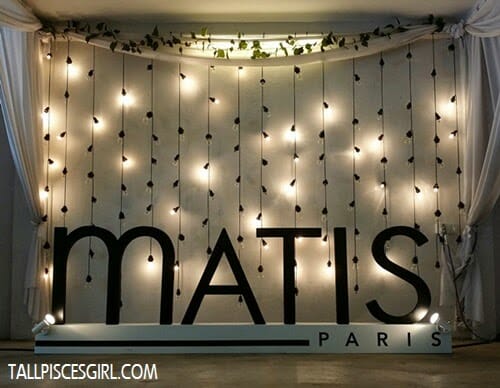 MATIS Paris Product Launch
Yours truly, pretending to be a celebrity LOL!
MATIS was founded by
Eugene Mavromati
, a precursor in the beauty industry in year 1936. After 77 years, this brand is available in 70 countries. MATIS products were originally only available for beauty salon use but now, they have brought the products here for the public in Malaysia!
The fundamentals of MATIS
:
Specific and Patented formulas
High Definition active ingredients
A Creative R&D laboratory
A leitmotiv: The Performance
Result: skin/texture/fragrance/pleasure/comfort
There are 12 targeted Réponse lines (range) from the brand to address different skin problems.
Here are the 6 Réponse lines that will be available in Malaysia: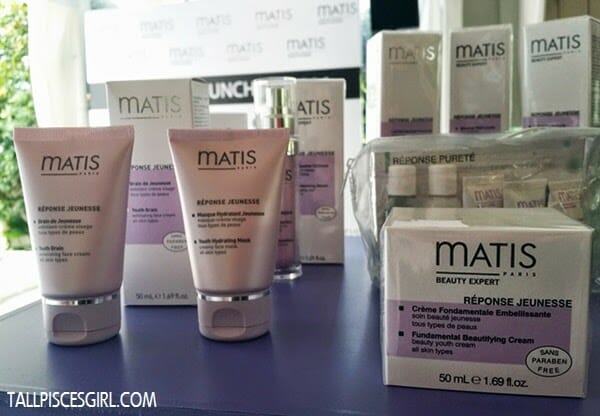 Réponse Jeunesse – Preserve and maintain skin's beauty capital
and prevent the damages of time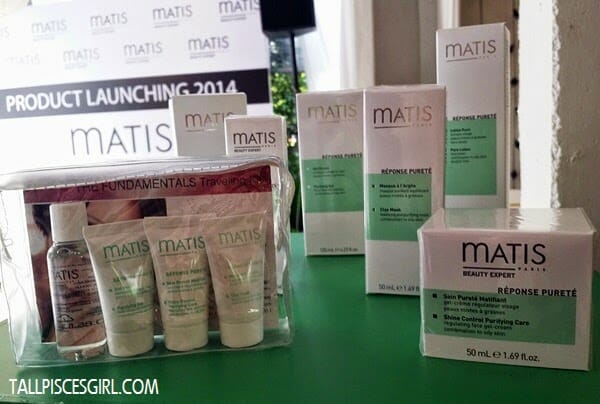 Réponse Purete – Helps combination to oily skin regain purity and radiance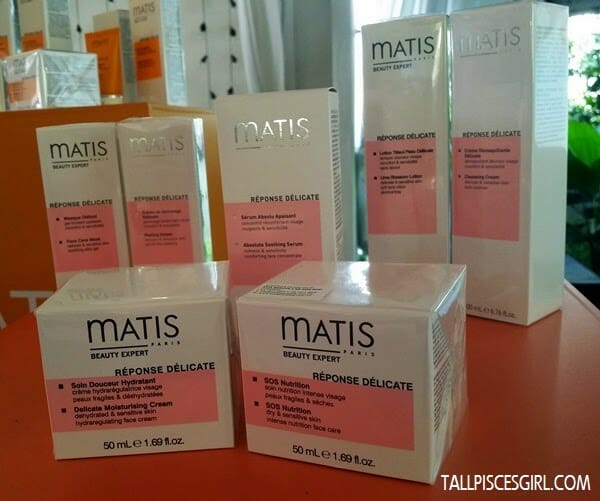 Réponse Delicate – Designed for sensitive, delicate skin to regain balance, comfort and calm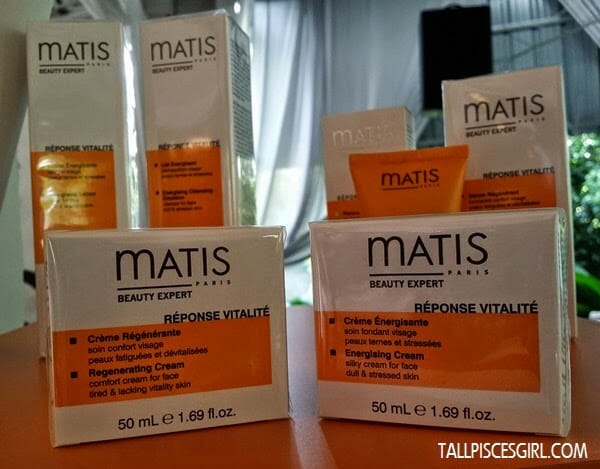 Réponse Vitalite – For tired, dull skin the vitamins, nutrients and source of energy it needs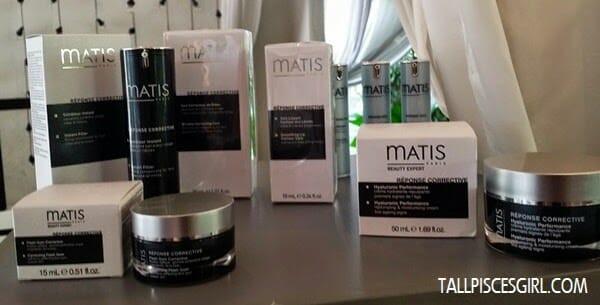 Réponse Corrective – To correct expression line and targets the first signs of aging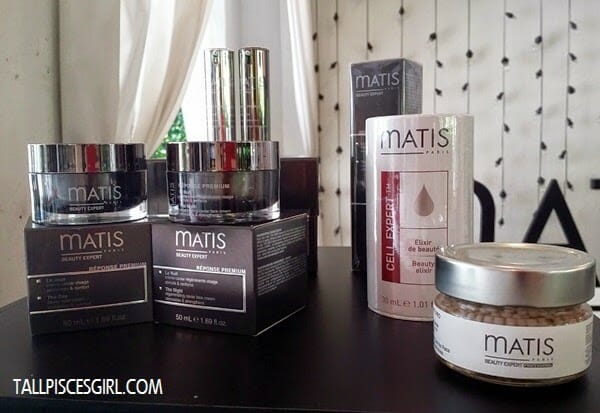 Réponse Premium – An emblematic line made from caviar,
symbolizing elegance and refinement
The cheerful and friendly
Miss Alexia
came all the way from France and explained patiently to us about the range of products they're carrying and the history of MATIS Paris.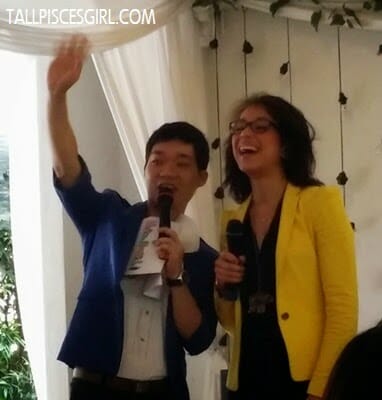 Host of the day, Ryan and Miss Alexia
Official Launch of MATIS Paris Products in Malaysia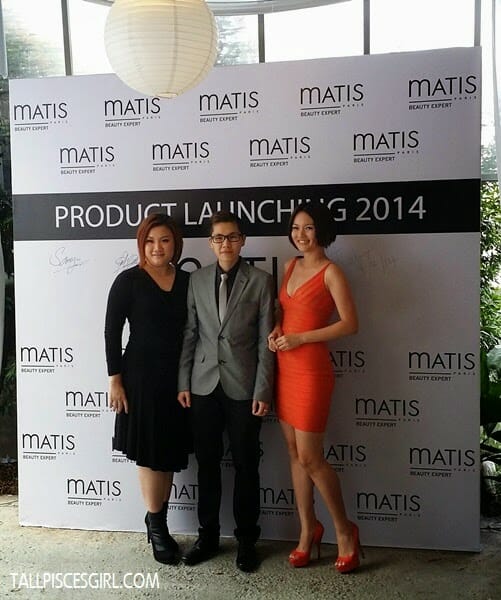 Director of MATIS Malaysia Katherine Yu, Marketing Director Sam Yu
and MATIS Malaysia Ambassador Penny 陈滇金
Penny 陈滇金 was invited to become MATIS Ambassador because her sensitive skin was successfully cured by MATIS facial treatment and products. Before she discovered MATIS, her skin always gives her problem when the weather changes and also due to stress. As a celebrity, it is very important for her to maintain her skin in tip top condition. Coincidently, Ryan who has been using MATIS products all these while noticed her condition and recommended that she consult his beauty consultant to help solve her skin problem. After a few times of facial treatment and constant use of MATIS products, her skin condition improved tremendously and she looked so full of confidence!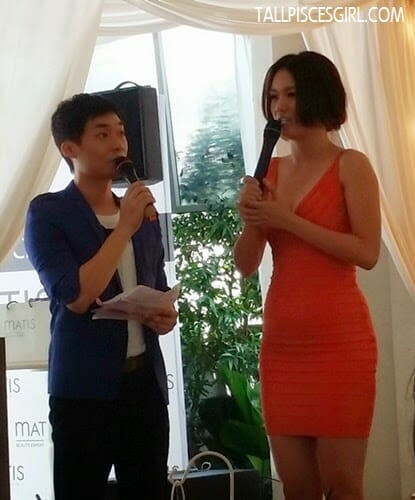 MATIS Malaysia Ambassador Penny 陈滇金
shares her experience with MATIS
After the sharing session, we all proceed to have a scrumptious buffet lunch in the restaurant. The food was great! The only thing is, there were too many spicy food so I had to bear the spiciness >__<
For more information and to follow the latest updates on MATIS Paris skincare products in Malaysia, do visit
MATIS Malaysia Facebook page
.