Last week, I did 2 activities regarding "retreat". The first one is my visit to The Retreat Clinic for
Velashape III
treatment and the second one is a real retreat at Sekeping Tenggiri. According to the sequence, I'll talk about my visit to The Retreat Clinic first. One fine day, I received a message from Swee San asking whether I'll be interested to try VelaShape III treatment since it's my wedding soon. That's so sweet of her! Of course, I said yes to the opportunity since I've been wanting to slim down my thick elephant thighs for the longest time.
The Retreat Clinic
is a medical aesthetic clinic at Setia Alam that specializes in providing professional, safe and personalized aesthetic treatments. Despite the distance, it brought me away from the hustle and bustle of the city and as long as the treatment works, distance is not a problem!
What is VelaShape?
VelaShape III is a unique, non-invasive, easy to use, no downtime, comfortable, deep therapeutic treatment that contours, shapes and slims the body by improving cellulite and reducing circumference in as few as 1 treatment session. In clinical studies, patients report an average reduction of 1 – 3 centimeters after just 1 treatment! A recent study showed 100% of patients had at least 1.5 cm reduction.
How does VelaShape works?
VelaShape features the unique elos Technology that combines Bi-polar Radiofrequency (RF), Infrared Light Energy, plus Vacuum and Mechanical Massage to deploy targeted heat to adipose tissue. These energies increases the metabolism of stored energy, increases lymphatic drainage and reduces or shrinks the size of the actual fat cells and fat chambers, resulting in gradual smoothening of skin's surface and reduction in cellulite.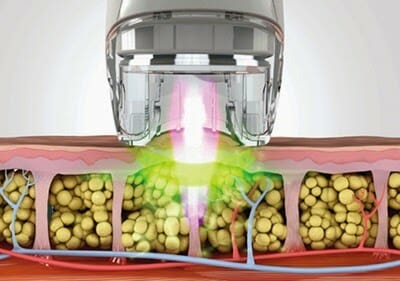 VelaShape III vs. previous versions of VelaShape
The difference between VelaShape III and the previous versions is the increased RF Power that enables the end point temperature to achieve much faster and thus reduces treatment time and amount of sessions needed to achieve optimal result. Besides, it has higher energy density for improved heating in the tissue.
My experience with VelaShape III
Before the treatment begins, the staff helped me to take measurement of my thighs. Oh my God!! I knew my thighs were fat but to see it in numbers… le sigh. My right thigh's circumference is 52.5 cm while left thigh's is 50.5 cm!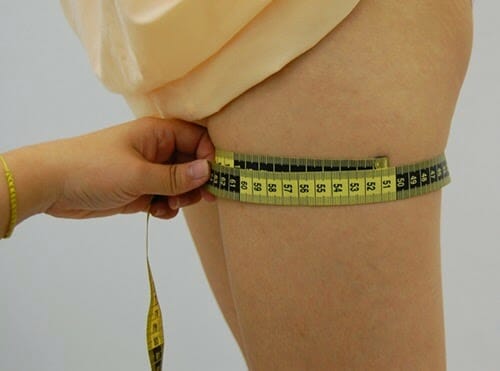 After the measurements were done, I was asked to lay down on the bed. I would have to do a total of 30 minutes; 15 minutes on the left thigh and 15 minutes on the right thigh. The hand device was being massaged onto my thigh as if she was drawing a square (that's what I felt cos I couldn't see). There was no pain involved but the temperature might get too high as it increases gradually. So it is very important to alert the staff if it gets too hard to bear. The highest temperature that I can stand is 41 Celsius! They constantly apply a type of special lotion to ease the heat and make it easier to bear.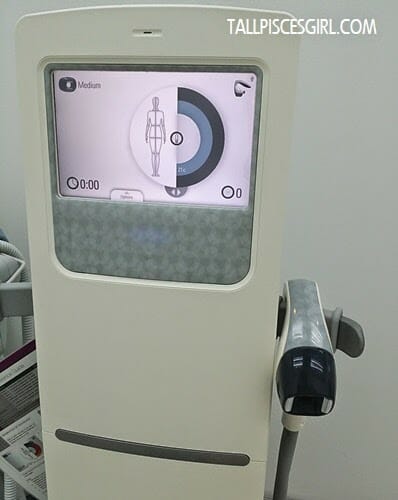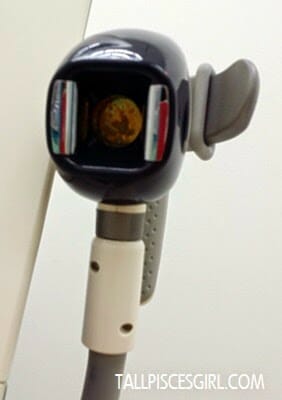 My skin only experienced mild redness after the treatment. According to the staff, some clients' skin looked like as if they just had 'gua sha' treatment.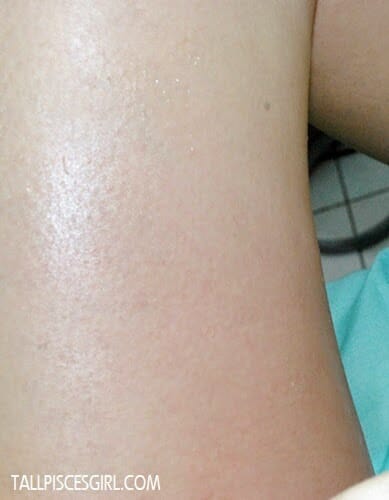 How long will I need to wait to see the results?
Optimal result can be seen after at least 2 weeks from the first session as improvements are gradual and not immediate. It is because the heat will remain trapped inside the fatty cells and continue to melt after the treatment. It is advisable to consume more water to flush them out from your system. I will be updating my results from the treatment after 2 weeks. Stay tuned!
Update
:
Here's the result of my Velashape III treatment!
How safe is VelaShape?
FDA has cleared the VelaShape device as safe and effective for all skin types and colors. Short term effects like mild bruising or redness may occur.
How much does it cost?
VelaShape III treatment is priced at RM 1,000 per 15 minutes treatment and RM 1,600 per 30 minutes treatment but The Retreat Clinic is offering some value for money packages as below:
RM 3,888 for 6 15 minutes session
RM 5,888 for 6 30 minutes session
Where can I go for VelaShape III treatment?
Currently, The Retreat Clinic is the ONLY place in Malaysia that has the VelaShape III device. Visit their website on the link provided below to find out more about the treatment and get exclusive discount. Some lucky subscribers will receive free trial too! Current promo is
"Bring a friend and get a free session"
meaning if you come with a friend and both of you get VelaShape done, you only pay for one session!
Address
:
The Retreat Clinic
14-1-1, Jalan Setia Prima (Q) U13/Q, Setia Alam, Seksyen U13, 40170 Shah Alam, Selangor
Tel
: +603 3343 7296
Facebook Page
:
https://www.facebook.com/RetreatClinic/