I can't believe that I've procrastinated for a whole year to write this post! Kept distracted by this and that… dramas for instance.
The Big PROPOSAL
It was my birthday on the day he proposed. During that period, my grandma was still in the hospital but it's my turn to go home and sleep that day as I've already overnight there the day before. Mum was being inconsiderate and asked me not to celebrate my birthday and stay there overnight again with her. How am I supposed to rest properly and take care of my grandma if I overnight there for 3 consecutive nights? I didn't bother her request. Prince Froggy (aka Clumsy Boy) took leave and came to the hospital to have tea with me and my dad. When we were back in grandma's room, I noticed an unfamiliar app in my phone because the app that I usually use was not at its usual place. I asked him what app is that but he just smiled sheepishly. I didn't notice anything cos he always like to install app on my phone to try.
After having dinner, he brought me to his house for my birthday celebration. That's when everything started to look suspicious. His aunt and elder sis was there and I caught him whispering to his sisters! Then, he took out the cake and it was written "This year will be special". Too obvious right? Or was I too sensitive?
After they sang me birthday song, fast forward to gift unwrapping session! Remember
our conversation earlier about birthday gift
and he said it wasn't iPad Mini? He really bought it!!! The funniest part was when I just put down the iPad Mini after opening the box and then everyone asked me to open it LOL! Since I can smell something fishy already, so I just played along lor haha!
I was asked to watch a loooong video as well and by that time, of course I knew it was a proposal already! There was even an engraving behind of the iPad Mini that read "Charmaine, will you marry me?". After I saw the engraving, he immediately got on one knee with a ring and popped out the question. Well, I was expecting him to promise me all sorts of things but he didn't (hmph!). I'll make sure he do that during actual day :p
I said yes eventually and before I knew it, I'm engaged!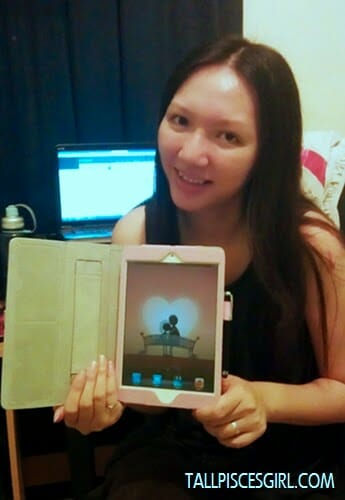 My iPad mini and engagement ring
Oh ya, my friends gave me a present earlier but they asked me to only open it on my birthday and Clumsy Boy was also very concerned about me unwrapping it earlier! Now I know why! Because it's an iPad mini cover! XD
Lumiere Engagement Ring
Prince Froggy got me a Lumiere diamond ring as engagement ring! Love it so much! Lumiere is actually more expensive than normal ones because it has certification that ensures the diamond is of good quality. That explains why my diamond is smaller… but Prince Froggy has a point though. Getting a better quality one signifies our marriage is perfect! ♥♥♥
Here's the footage of the proposal:
The long video he made me watch that includes our photos from many years ago. The second song in the photo slideshow was sung by him! I was so surprised!:
This is another version, without our memory photos cos I told him people might not be interested in our photos LOL!:
So why did he tried to stop notifications from reaching my phone? It is because he has asked my friends to root for him on Facebook and Twitter! Since I always check my phone, I'll discover it before he executes his plan. After the proposal, he showed me a site that he has made that combined all the wishes at https://aprilcharmaine.hostoi.com (site no longer available)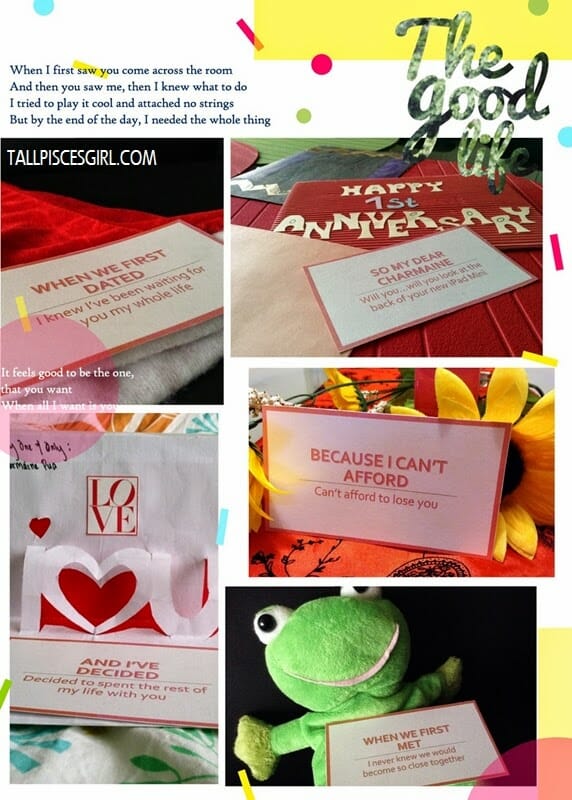 Part of the message cards that he prepared at our new house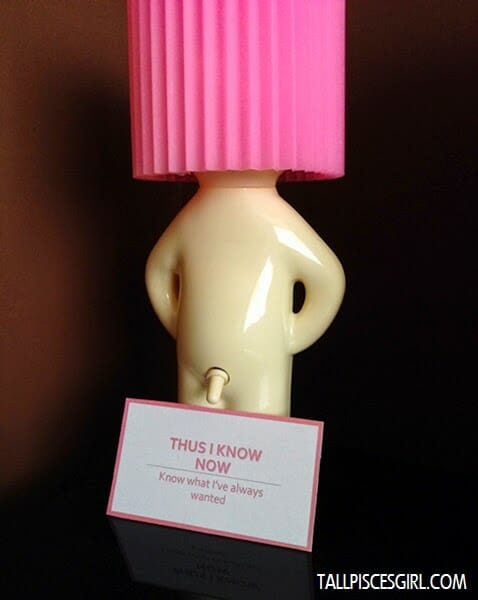 The most hilarious card of all!!
Enjoy the laugh!! XD