During hot and sunny days, it is extremely important to quench your thirst with refreshing beverages. One day, I received a surprise parcel that says "When life gives you lemons, you make lemonade".
Tiger Radler for Double Refreshment
Tiger Radler
! Tiger Radler is an all-new variant of Tiger Beer that combines the crisp and easy-drinking taste of Tiger Beer with natural lemon juice for a doubly refreshing sensation!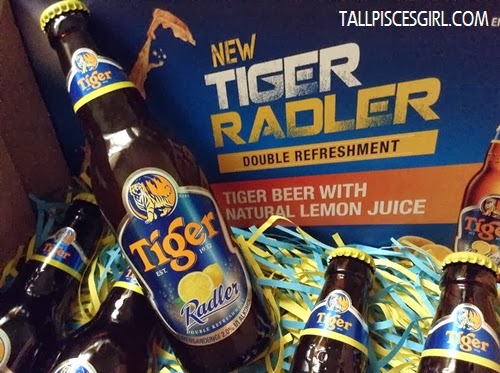 Tiger Radler
Malaysia and Singapore will be the first two countries in Southeast Asia to introduce Tiger Radler! This sophisticated brew will be launched in Malaysia on
6th December
at
KL Live
so hurry and score some tickets to be among the first to experience Tiger Radler #mydoublerefreshment here:
www.facebook.com/TigerBeerMY
=) I've personally tried it and it truly is
Double Refreshment
to pamper my throat just like Iced Lemon Beer!