Hello peeps! How was your November?
My November ended with a bang as I joined 49 bloggers from
The Butterfly Project
for a fun filled
Kinohimitsu Luau Party
at
Vila Manja Spa
!
The rain definitely didn't dampen our mood to wiggle wiggle in our Hawaiian style outfits.
Here's how I scored the invite:
*click*
A big thank you to The Butterfly Project for choosing me!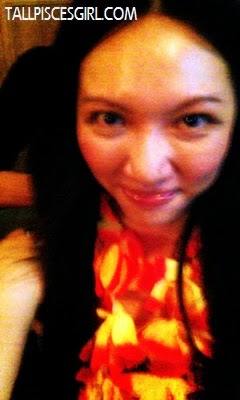 *I can't contain my excitement look*
As soon as I arrived, I was welcomed by the friendly and bubbly mamasan, Tammy Lim!
*so warm despite the cold weather*
The clumsy me (must have been infected by Clumsy Boy!) later realized that I forgot to bring SD card although I brought DSLR so I had to shoot with my lousy phone only T__T
The atmosphere in Vila Manja Spa is very relaxing and its interior carries a Balinese feel, perfect for a short getaway from the city life despite the spa itself is located near city centre.
Step by step, getting closer towards a rejuvenating massage
The first thing I did was to go inside and enjoy a much needed relaxing Balinese back massage as I've been suffering from back pains lately.
When the pressure points were pressed and being massaged, I feel the pain and comfort sensation at the same time. You get what I mean? It's like untying an annoying knot that has been there for some time.
It actually ended pretty fast and I wished I could enjoy it for second time but paiseh to ask :p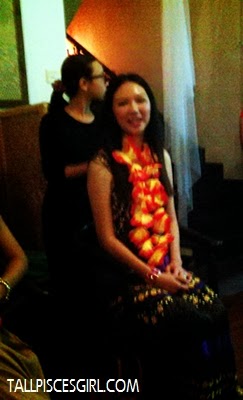 Aaahhhh~~ Very song ah~
Kinohimitsu J'pan Bio-Booster with other amazing functional drinks from Kinohimitsu
Posing with Kinohimitsu J'pan Bio-Booster sachets
TRN Marketing head, Danny Tham also appeared in Hawaiian style
and delivered a welcome speech
Mr. Danny Tham was really cool, he gave a simple and short speech
so we can proceed to the games sooner! 😀
And now, game time! When so many girls were involved, expect some chaos and sound of girls screaming and cheering! What a lively atmosphere!
Too bad my group didn't win, but we certainly had a lot of fun playing with water.
Gan jiong girls! It's war now! XD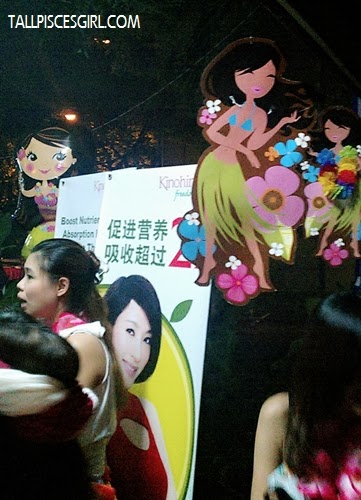 Catch cute Luau girls dancing in their bikini
and grass skirts when the wind blew
During the party, we were introduced to Kinohimitsu's newly launched product called J'pan Bio-Booster.
So what exactly is Kinohimitsu J'pan Bio-Booster?
It is the first and only symbiotic-organic blend that enhances our body to absorb nutrients by more than 2 times.
No matter how much we eat, our body will still feel weak if it cannot absorb the full nutrient from our food and supplements!
Kinohimitsu J'pan Bio-Booster is power-packed with an exclusive blend of high-performance probiotics, prebiotics and vitamins so we could obtain the nutrients and benefits from the food and supplement for better and faster results.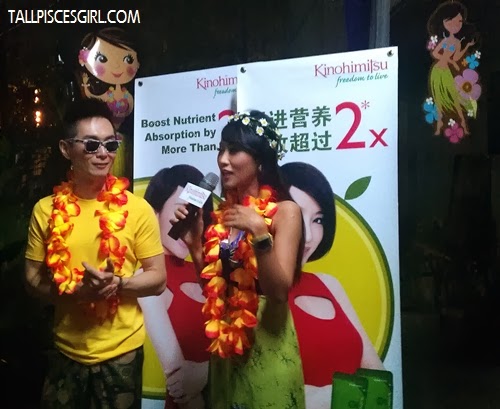 Azalea shares her testimonial after consuming Kinohimitsu products.
Azalea mentioned that her favorite product is Kinohimitsu J'pan Collagen Diamond because it has the ability to lighten back her dark skin after prolonged sun exposure!
After that, it's nom-nom time! While indulging the buffet spread, we also had to complete some missions like trying Kinohimitsu Bio-Booster drink (yummy lychee flavor!), play Spin the Wheel to win attractive prizes and drink mocktails made from Kinohimitsu J'pan Beauty Drink!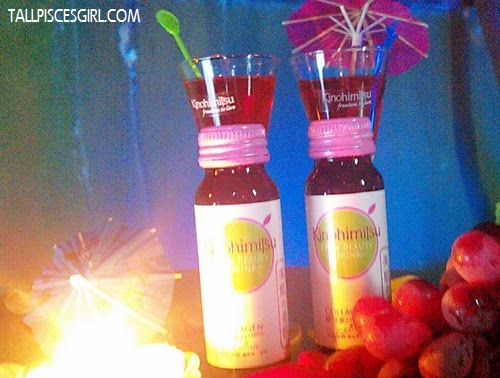 Mocktails made from Kinohimitsu J'pan Beauty Drink
Drink up! It's alcohol free yo!
When our tummies are filled, we have the energy to fool around again! =p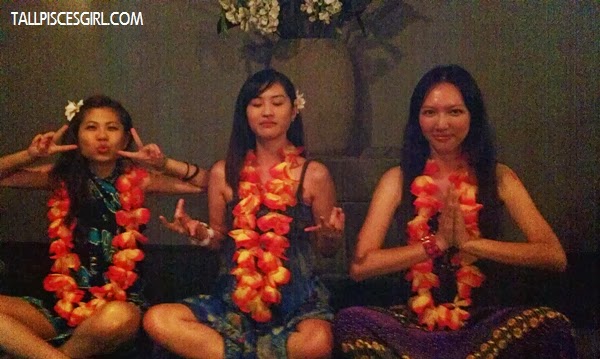 3 crazy girls meditating in our own way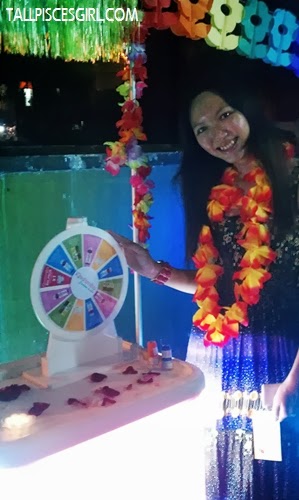 Let's not forget to spin the wheel!
OMG OMG! I won a bottle of Kinohimitsu J'pan Collagen Diamond!
Had lots of quality time with the girls and this is what I look forward to everytime I go for The Butterfly Project's event. Everyone is friendly and kind, they don't discriminate who you are or what you do =)
Am looking forward to more exciting events from them!
Stay tuned to
The Butterfly Project
and
Kinohimitsu
for more updates ya!
Our happy moments were also captured at a photo booth by
123Cheese.my
! Check out these photos that I've got from their Facebook page:
Til then, stay pretty (girls) / handsome (guys)! ♥♥♥