Remember the
home tuition website
that I wrote about not long ago? The founder has recently launched a new website call
Joblogy
to help people to find
part time jobs and freelance jobs
(YES!! I can get more jobs now!). Lately, many friends of mine resigned from their full time jobs due to various reason. Some said they can't learn new things in their current company, some always get scolded and blamed for mistakes that they didn't do and some of them just felt that the benefits and salary is not good enough to stay. No matter the reason, you still need to sustain your current life while looking for a new job right? That's where Joblogy.com comes to rescue! Oh BTW, you can also find
full time jobs
there =)
Greeted by a cute pinky mascot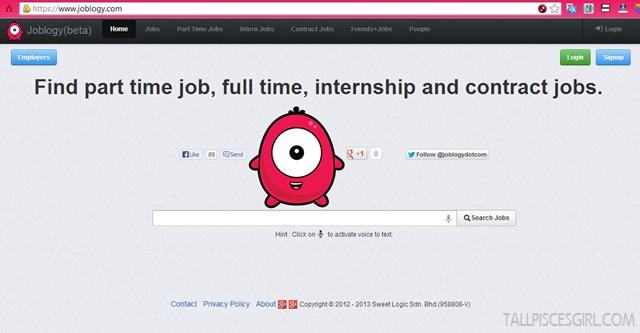 Joblogy Landing Page
At Joblogy's landing page, you can do a quick search for any job that you want by typing or activate their cool voice to text function. The color scheme looks good. Although it's colorful, but they complement each other well and brings life to the website. It's pretty easy to navigate around too. The social media buttons looked a bit crowded though.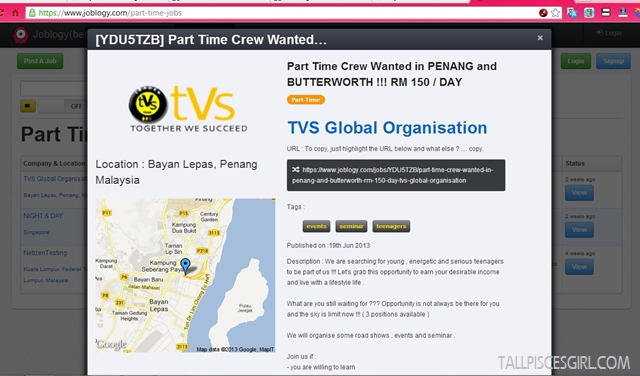 Joblogy: Job details
After you've found your desired job, just proceed to apply it online! It's amazing how convenient it is to do things nowadays, all you need is just a laptop. Internet FTW!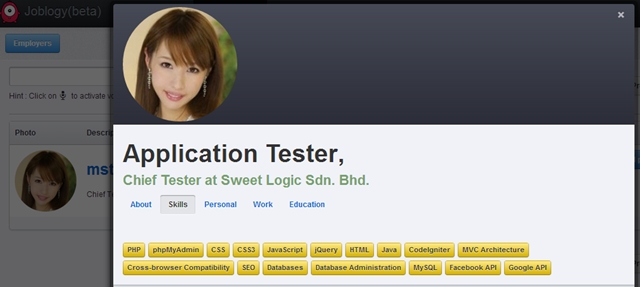 Joblogy: Fill in your skills
For job seekers, don't forget to update your skills and details to make your resume look better. You could have gotten the career of a lifetime!