Happy Chinese New Year everyone!! Most of my friends started to 'hoi gung' today so the atmosphere is a bit blue, right?
And I'm sure many of you are in half asleep mode now. Don't worry, I'm sure my ugly face will be able to wake you up! LOL!
Hada Labo Air BB Cream Review
So I was at the launch of Hada Labo Air BB Cream few months back and I got myself one to try too! The shade I've got is Ivory Beige, the fairer color and luckily the shade suits my skin color well!
Hada Labo Air BB Cream
Super Hyaluronic Acid Moisturizing Lotion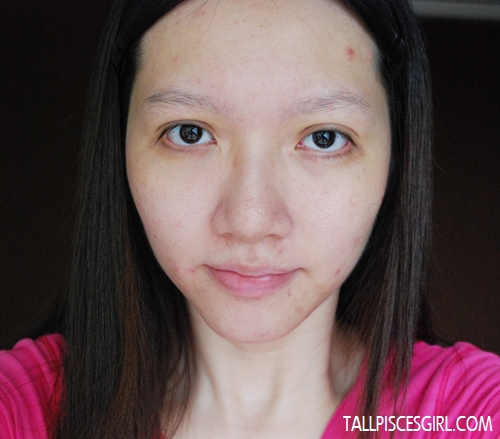 My ugly face before applying anything.
I have uneven skin tone and occasional breakouts.
The color of Ivory Beige under daylight
How I applied Hada Labo Air BB Cream:
Apply Hada Labo Super Hyaluronic Acid Moisturizing Lotion, the much hyped moisturizing lotion that is sold 1 bottle every 4 seconds in Japan on palms and gently pat onto skin in order to prep the skin with moisture.
Squeeze some Hada Lado Air BB Cream and distribute it to different areas on face.
Instead of pushing, gently pat the BB cream on your face to even it. As the BB Cream is matte formula, it is difficult to push because it's not so watery.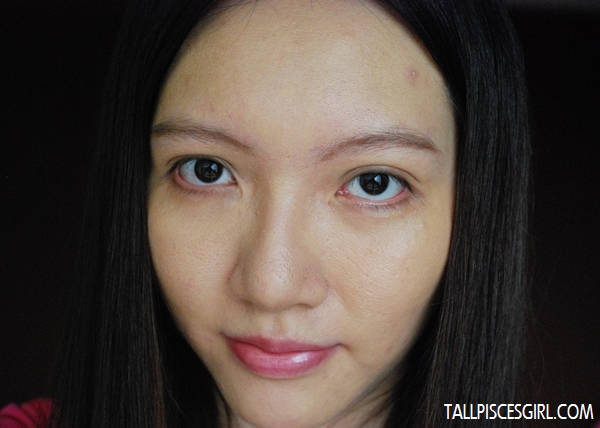 After applying Hada Labo Air BB Cream
Results:
Skin tone became more even and radiant.
Pimple became less visible although the redness could not be concealed 100%.
No breakouts after using Hada Labo Air BB Cream. Some brands claimed to be non-comedogenic but still clogged my pores and new pimples surfaced.
Face is protected with SPF 50/PA+++.
Great oil control, suitable for oily skin.