Many
Penangites
have been raving about the
Maggi Goreng
here at
Restoran Yunus Khan
. Among the Chinese, it is better known as '
Jiao Sai
' which means bird shit. Why bird shit? From the story I've heard, the restaurant is called 'Jiao Sai' due to their old location at Jalan Phee Choon where birds always poo poo there! LOL! As they've moved to this new location, you need not worry about the poo poo anymore!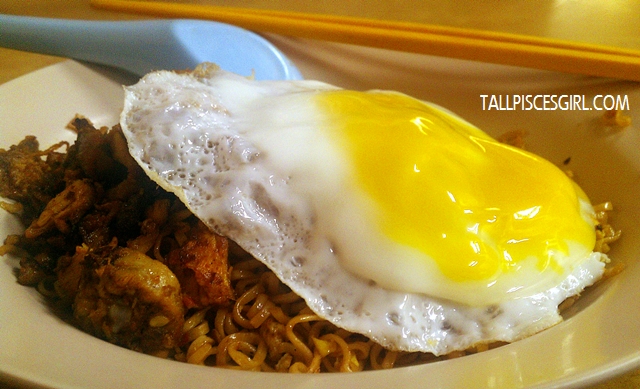 Maggi goreng tomyam
Maggi goreng biasa
Look at those eggs!! *drools*
I think besides the awesomeness of the Maggi goreng, the super smooth fried egg is the real bomb! I'm not sure how they did it, but this is the first time I've ever eaten a fried egg with such texture!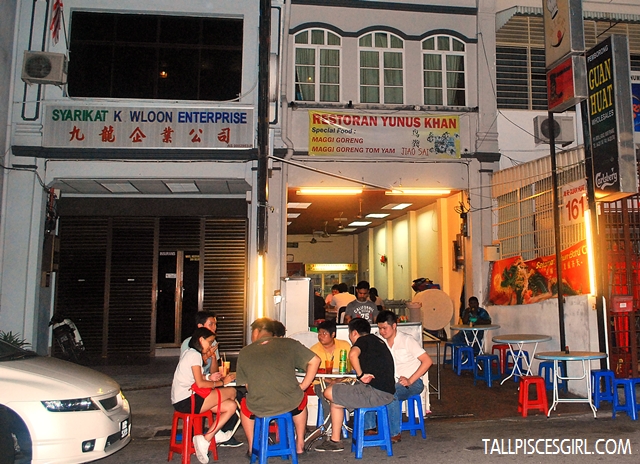 Restoran Yunus Khan aka Jiao Sai
Address
:
Restoran Yunus Khan (Jiao Sai)
159, Jalan Agryll,
10200 George Town, Penang
Business hours
: 5pm – 5am