I believe every women have tried using BB cream by now since it has been introduced few years ago. Some love it for its ease of usage and skincare benefits but I've heard numerous complains about BB cream too over the years. Among the complains include wrong color tone since most BB creams only have 1 color and they claimed that it can blend according to your skin color but failed to do so, making your face look as white as a Chinese Opera singer and sometimes too oily. I had a fair share of that too.
So last week, I was at invited to the launch of 
Hada Labo Air BB Cream
at
Acme Bar & Coffee
, a beautiful cafe overlooking KLCC Twin Towers along with fellow beauty bloggers. Thanks to
Whitesoot
for sponsoring me a beautiful Royal Violet Wrap Ruched Knee Length Dress. Looks so elegant on me! <3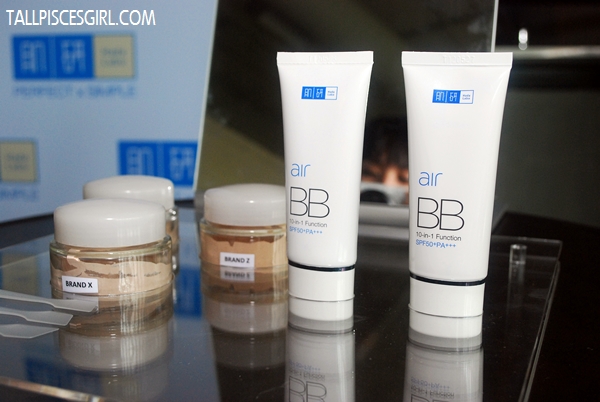 Hada Labo Air BB Cream
Trying to be a model here :p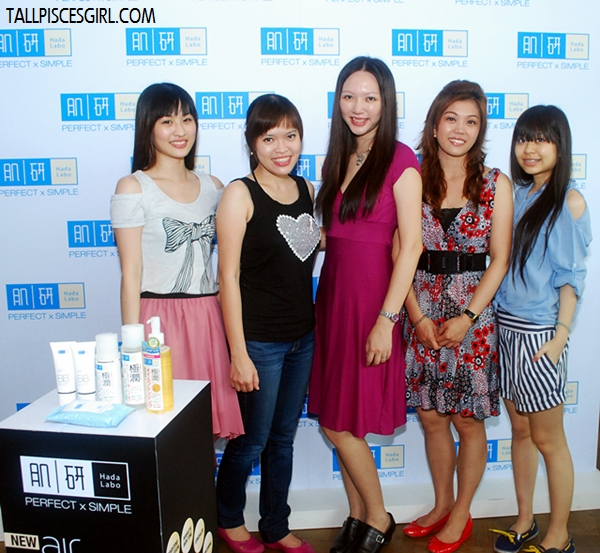 Fellow bloggers! <3
According to Hada Labo, Air BB Cream offers 10 benefits and functions including makeup.
Brightens complexion: Natural shades helps to brighten skin complexion for a more radiant look
Perfects skin tone: Helps to even out skin tone
Concealer: Conceals dark spots, fine lines and blemishes
Whitening: Contains Arbutin to help fight dark spots
UV Protection: With SPF 50/PA+++ to provide broad spectrum protection from UVA/UVB rays
Hydrate: With Super Hyaluronic Acid to instantly plump up skin for a visibly soft and supple skin's elasticity
Oil control: With Witch Hazel Extract to help control oil for a complete matte look
Minimizes pores: Help to refine pores for a visibly clear smooth skin
Anti-oxidant: With Vitamin C to help fight free radicals
Well, don't just believe what they say, you gotta see it to believe it! Proof is just below! Read on…
Oh… before that, we get to munch on some finger food while listening and watching the demonstration! *yums* 
Professional make up artist Monica Lee was here to demonstrate the correct technique to use Hada Labo Air BB Cream.
After putting sufficient amount of Air BB Cream on your skin, apply it with a brush. Do not pull the BB cream on your face. Dab it or use circular movement to blend it instead.
You can also dab with your fingers
Model, Shinyee's face looks dewy and radiant after applying Air BB Cream!
Here's the official video of the demonstration: Still not convinced? We also offered
Jennifer
out to volunteer for another demo :p
Before Air BB Cream was applied, there were some red spots on her face
Monica Lee doing the magic~~
After applying the first layer, red spots are less visible
Adding second layer on the red spots for concentrated concealing effect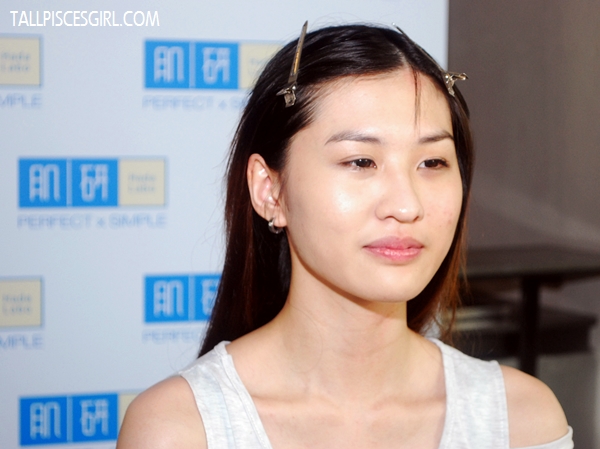 Now you see, now you don't!!! *GASP*
Admiring that pretty and flawless right face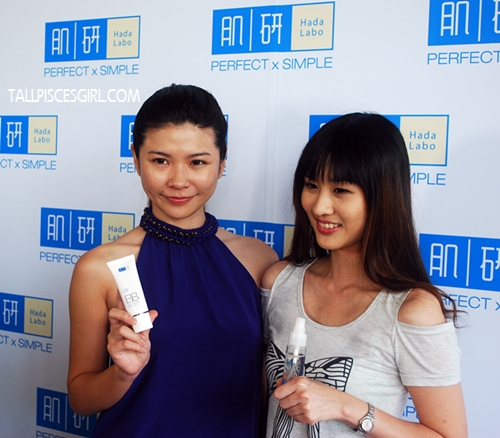 When you need to touch up, spray Hada Labo Super Hyaluronic Acid Moisturizing Mist to make it less hassle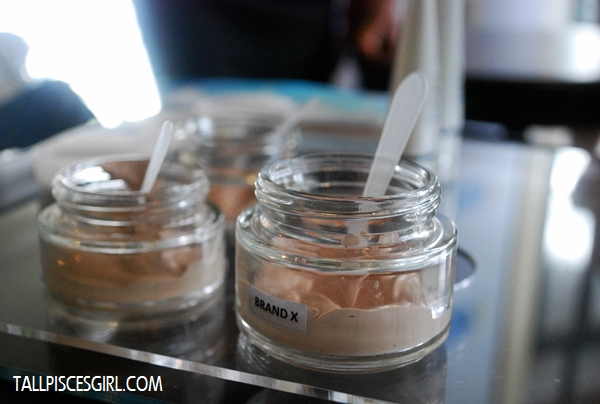 We also get to try BB cream from other brands to compare against Air BB Cream. No doubt, Air BB Cream gives a lighter feel, better coverage and the color is not too pale.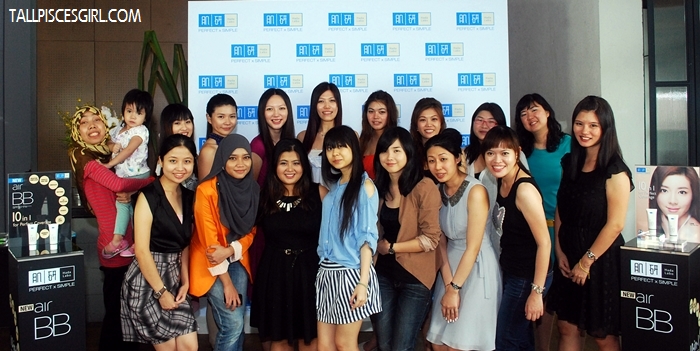 A group photo with all bloggers who attended the launch!
A big thank you to Hada Labo for having us and teaching us so much about the products! It was a truly fruitful day! A
review
on Hada Labo Air BB Cream will be up soon so stay tuned! =)
Update
:
Hada Labo Air BB Cream review link
Hada Labo
Air BB Cream (40g) is now available in all major pharmacies at
retail price of RM 55.90
.