As you guys know, I've been a freelancer for 5 months now. Life is never easy as my income is unstable. Sometimes I need to use my savings to cover expenses although I spend really little. Because of this, I seldom treat Clumsy Boy meals anymore 🙁
While thinking of this, an idea sparked! I still have my BCard! *jumps happily* It's time to claim the reward from spending previously. So I decided to bring him for a tasty breakfast at Starbucks! I found that there's an ongoing promotion there: Just buy any beverage and get a Toastie at only RM 5 🙂
The process of redemption is very smooth and easy. I just need to hand them the card to pay for my stuff. The staff swiped my card and asked me to key in my pin number. After that, I was asked to sign on the receipt and voila, wait for my food to be ready!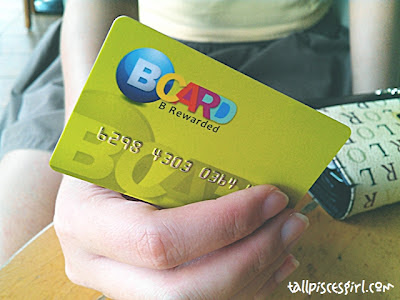 Jeng jeng!! Showing off my BCard :p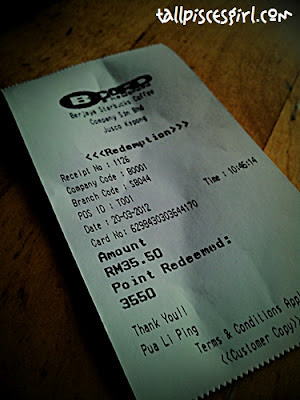 I don't need to pay for this meal! YAY!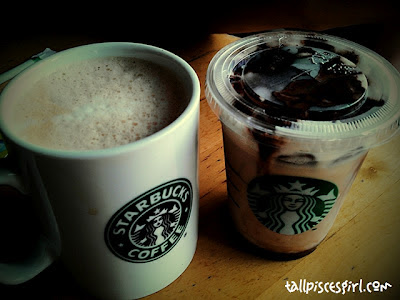 Grande Cappuccino & Cocoa Cappuccino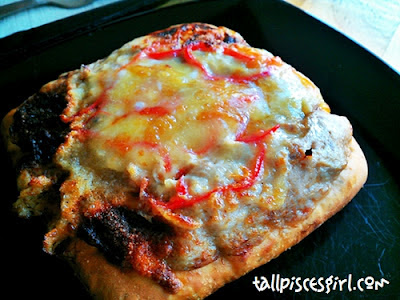 Tuna Toastie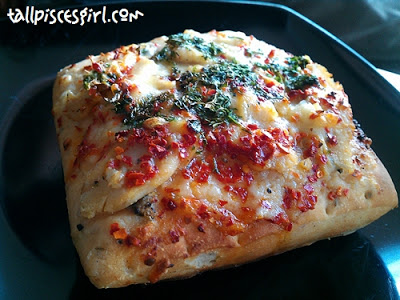 Chicken Toastie
I love my Chicken Toastie! With Oregano on top, it tastes like pizza.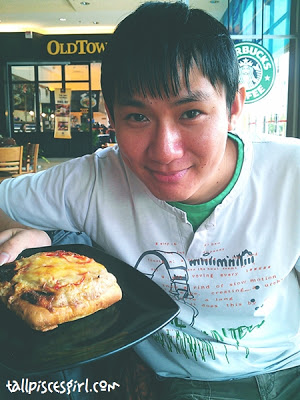 Glad to see Clumsy Boy's happy face!
<3 YOU!
Err WHAT??? You don't have a BCard?
*facepalm.jpg*
Bcard is a premier lifestyle and brand-focused reward program which allows members to collect and redeem points at participating outlets. And don't worry, there are a lot of merchants that accept BCard. Don't believe me? Just look at the list below!
Redeem and collect points from these merchants
Every ringgit that you spend will earn you 1 BPoint that is equivalent 1 cent. If you don't have enough points to cover your whole bill, don't worry because you can combine with cash-in-hand as long as you redeem minimum 100 BPoints. Besides that, you can also choose to redeem gifts from
bcard.com.my
.
Among the
benefits
of BCard:
Lifetime membership
No annual fee (basically it means FREE!)
Collect and redeem points for services, goods
…and many more!
Oh you're still here reading this long post! If you're interested to apply for BCard, you can do so at
bcard.com.my
.
You can now collect
3x BPoints from 15 March until 31 May 2012
so please don't miss it!