As the cold weather dwindles down, many begin to plan their next summer vacation spot. But whether you are going on a picnic in the Bahamas or jetting off to faraway shores, things can take a huge turn if you do not have everything planned out. Here are the 9 tips to help make your summer vacation the best one yet!
Tips for Having the Best Summer Vacation
1. Prepare Necessary Documents
Think again if you assumed that travelling with wrong documentation is a small issue. You will be shocked to find out that many travellers are forced to return to their home country due to a lack of evidence. Flight information, hotel bookings, and car rental paperwork are significant for your trip.
It might be tough to keep track of all your bookings on your phone, but it can make your vacation run much smoother as it can help resolve any complications during airport immigration or hotel check-ins. Remember to bring a copy of your birth certificate as well. This may seem absurd, but you will be relieved to have proof of citizenship as a backup if you lose your passport.
2. Book Airfare Early
The price of a plane ticket is usually decided by the simple factors of supply and demand. Therefore, if you plan to travel this summer, make sure to book your ticket as soon as possible. It is best to purchase one at least 70 days in advance.
Airlines will, of course, offer a discount from time to time, but ticket costs will be insanely higher. So, the next time you see a good deal on airfare, take it and do not look back. Fares may not decline as your departure date approaches. The longer you wait, the more your money will burn.
3. Pack Medical Supplies
The worst time to hunt for a clinic is when you already need one. You never know when you will catch a cold, get diarrhea, or trip and fall. This is why every globe-trotting traveller should always be prepared no matter how smooth they think their journey will be.
Regular daily vitamins or prescription medications should be stored in their original bottles with visible labelling and transported in a carry-on when travelling. You should also include a statement from your doctor explaining the names of the drugs, the dosage and some other vital information to avoid misunderstandings during customs.
4. Rent a Car
While many travellers prefer to take public transit, renting a car has numerous advantages that other modes of transportation do not. You waste a lot of time organizing, scheduling, queuing up, and going for unnecessary pitstops with public transportation. However, renting a car allows you to visit places at your own pace and time.
Don't forget to do preliminary research before booking a car. For example, find out which country requires an International Driver's Permit – a document that certifies your driver's license, and apply for one, weeks or months before planning your journey.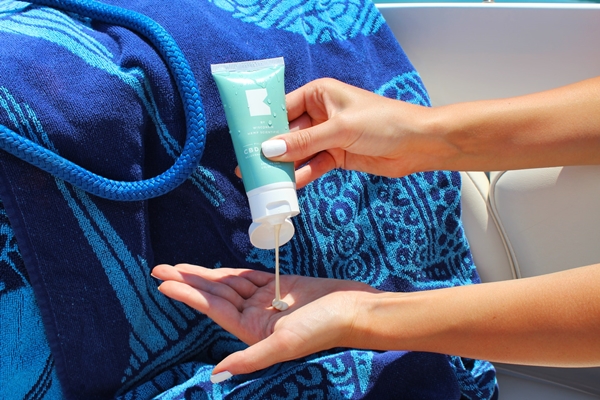 Source:
unsplash.com/@batch_by_whs
5. Always Wear a Sunscreen
While many people believe that sunscreen is only needed for vacations to the beach, they fail to recognize that our skin is at its most vulnerable as soon as we board a plane, especially if sitting near a window seat. Exposure to direct sunlight, among other things, accelerates the breakdown of collagen and increases the risk of skin cancer.
Remember that flying causes your skin to acclimate to higher altitudes that are akin to being on Mount Everest. This then results in restricted blood circulation and dull skin. So, it is best to apply an inflight sunblock packed with the proper moisture and a high SPF level.
6. Vacuum Pack Luggage
Imagine you have packed everything only to discover that the zipper on your suitcase would not close. Winter jackets and towels, in particular, take up a lot of space and are primarily filled with air and fluff. This is why vacuum bags are needed to suck out the excess air and shrink the bulky clothes to a fraction of their original volume.
However, storing natural fibres like wool and fur clothing in vacuum bags for an extended period of time, say more than 3 months, is not encouraged. On the other hand, normal cloth materials like cotton and polyester should not incur damage, so you need not worry about that.
7. Know Common Travel Scams
Some people will always try to con you out of your hard-earned money. Whether you are a local or a foreigner, no one is ever truly safe when travelling. Like a cat stalking its prey, robbers know how to blend in with their surroundings while also hunting for their next victim.
The good news is that you can avoid being their next target by remaining alert to your surroundings. The best way is to stay one step ahead of them. Remember to never keep all of your essential documents and cards in one place. It is also necessary to store your wallet somewhere that a person cannot reach without alerting you.
8. Make Travel Plans
A travel itinerary is a key to a successful summer trip. It guarantees you security as you will have all the information you need right in front of your very eyes. A travel itinerary also helps you keep track of your plans without going insane. You do not want to be racking your mind every night in an unfamiliar hotel room trying to figure out your next plan.
You can have the best-planned schedule in the world, but it will all be for nought if the accommodations or parks you choose are no longer in service. Try breaking it down hour by hour, or just keep it simple by listing the things to do each day. Either way, be sure to pencil down your plans so it would not go missing.
9. Purchase a Travel Insurance
In most circumstances, your journey will go off without a hitch. But it cannot be ignored that even the best-planned trip can be wrecked by things beyond our control, such as missed flight, misplaced luggage, or becoming critically ill in a new country.
It is horrible enough that your plans have been thwarted, but it is even more horrible when you have to pay extra for these tragedies. Goodness! This is why you should purchase travel insurance. It protects you against unforeseen disasters and puts your mind at ease.
The bottom line is, no matter where you plan to go this summer, being prepared is the best thing you can do for yourself. So, if you have not already, it is about you start planning to make the most of your summer!