Tasty Australia, a curated marketplace for all natural, GMO-free gourmet foods and beverages from Australia hosted annually by Isetan Kuala Lumpur and The Model Cook is back! The 8th Tasty Australia 2021 will be happening from 23 September to 6 October 2021 at Isetan KLCC and Isetan The Japan Store Lot 10 CF Foodmarket.
8th Tasty Australia in Malaysia
The primary mission of Tasty Australia is to promote a healthy living lifestyle through healthier alternative foods that present good value for money for consumers in Malaysia. With the impact from COVID-19, the brands and products presented at 8th Tasty Australia were mindfully curated to meet with the new consumer behavior in shopping with a planned grocery list and a positive cooking-related practices associated with enhanced dietary intake and quality.
Australia is highly regarded for its pristine, clean environment and high standards in food safety practices. At Tasty Australia, get ready to be inspired by the 12 exclusive first-to-export brands which includes an array of premium gourmet food and beverage choices such as sashimi grade Southern Rock Lobsters, well known for its premium quality and delicious texture and taste; probably world's most pride Southern Bluefin Tuna; single region, cold extracted raw Manuka honey; fresh pressed chemical-free fruit and vegetable juices; gluten free pasta and pizza sauces made from 100% Australian Roma (seasonal tomatoes); as nutritious as fresh dehydrated Australian fruits; 100% natural ingredients, diary free, gluten free; vegan-friendly Chai Tea and more.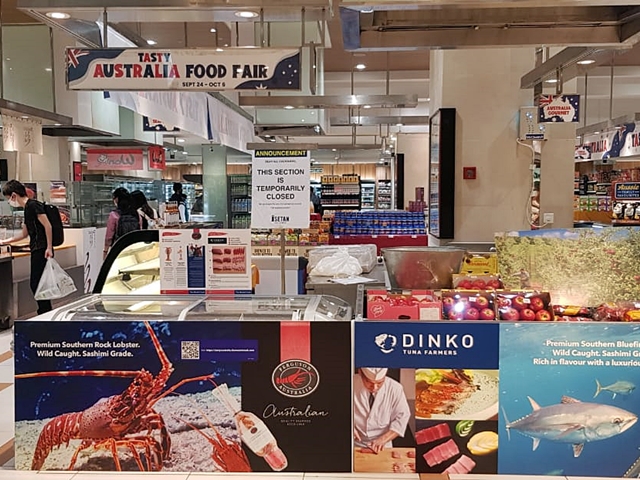 Tasty Australia also features several stellar most-loved South Australian brands including Monjava Coffee, Brasilia Coffee, Maggie Beer, Tucker's Natural, Lenswood apples and other regions of Australia such as Fewerter's Farm Honey, Brookfarm Macadamia muesli and Truffle Hill premium black Perigord Truffle Oil and condiments. "We believe that the lack of options and increased time in the home environment, through lockdowns and working from home, may have presented an opportunity to overcome previously often cited barriers to cooking, such as a lack of time and the effort required for meal preparation" said Vivien Lee, Director of The Model Cook. "It is no doubt that the consumption of home cooked meals has been associated with several positive health outcomes such as improved weight maintenance. We are indeed proud to be able to play a part in our consumer's daily health management journey with our premium Australian produce we represent exclusively in Malaysia."
Conceptlabs – Eco-friendly Household Cleaners and Sanitizers
Most over-the-counter household cleaners contain harmful chemicals. These cleaning products we use at home leave behind residue that can come into contact with our skin, not to mention the food we prepare, the clothes we wear, and even our pets. Using eco-friendly cleaners will keep our home free of dangerous chemicals for a healthier environment. One of the major highlights at 8th Tasty Australia is Conceptlabs's range of eco-friendly household cleaners and sanitizers. It is developed with concentrated formula using 100% plant-based surfactants.
Benefits of Conceptlabs Eco-friendly Household Cleaners and Sanitizers:
High efficacy and performance
Certified hospital grade
Biodegradable
Anti-bacterial
Chemical-free
Gentle on the skin
Pleasant scent
Reduced indoor pollution
No impact to the environment
8th Tasty Australia Limited-Time Offer
Happening only once a year, Tasty Australia event is the time to reward Isetan customers for their support with promotions ranging from a 3-Day special deals up to 50% off from normal priced items; expect the unexpected sought after lucky Bag Fridays; buy carton deals and easy-to-do, specially designed cook-it-kits and entertainer-kits at special price.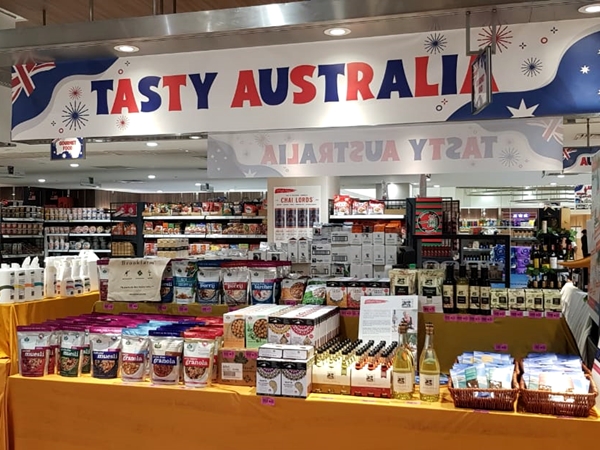 In addition, Isetan customers will enjoy the opportunity to win 1 of their 10 most-loved Australian brands for any purchase made at The Model Cook's counter and/or take home a limited-edition Australian animal series premium items for purchases of RM 100 and above.
Tasty Australia e-shopping
In line with today's shopping behavior of consumer, an e-shopping platform https://tastyaustralia.themodelcook.com has been set up to enable customers to buy their all-time most-loved brands and products from home, browse information on the featured brands and products and/or source out value buys and special offers. For online shopping, customers are able to enjoy triple rewards from special price deals to 5% cashback and Free Shipping for orders above RM200.
As part of Tasty Australia's customer support service, customers can now WhatsApp +6011-25221338 for any enquiries they may have on the food festival.
For further information, visit Isetan KL's Facebook @isetankl or The Model Cook's @ https://tastyaustralia.themodelcook.com. Alternatively, you can also contact Ms. Vivien Lee at Vivien.lee@themodelcook.com.
Follow The Model Cook on Facebook @themodelcook or Instagram @tastyaustralia_by_themodelcook for healthy food recipes and updates on the latest South Australian and Australian F&B brands they carry.