Are you looking for a new hairdresser? Trusting your hairstyle into a new pair of hands is a significant decision that requires a painstaking search for candidates. A professional hairdresser is supposed to be armed with the necessary skills and experience to provide clients with a variety of haircuts and trendy hairstyles, always keeping up with the latest trends.
Fortunately, there is a myriad of hair salons in every local area, such as The New Door Salon in Plano, offering hair color, haircut, and styling services. The following five tips will help you choose the best one.
5 Tips for Choosing The Best Hair Services
Ask for recommendations
The initial step toward choosing the right hair salon is asking for referrals from your closest friends, colleagues, or family members. Some of these people in your surrounding must have a hairstyle you admire, thus being able to recommend a skilled hairstylist. As long as you compliment their haircut, your friends will be more than willing to reveal the name of their hairdresser. Nevertheless, in case you've just moved house, looking for the best hair services in town, make sure you conduct online research of the hair salons in the local area. Although personal recommendations are considered to be more beneficial, online customer reviews can be as valuable. The rating of salons is more than enough to identify the most reputable hair service provides in the area.
Check their websites
Once you compile a shortlist of candidates, make sure you visit their official websites in search for a list of their services as well as a price list. Based on this information, you will be able to eliminate the hairdressers whose services aren't within your price range or the ones that don't provide the services you have in mind. Moreover, make sure you check the Facebook and Instagram profiles of hair salons, as you'll undoubtedly find a myriad of photos posted by clients. Such photographs are usually posted along with stories, which give an insight into the positive or negative experiences of customers.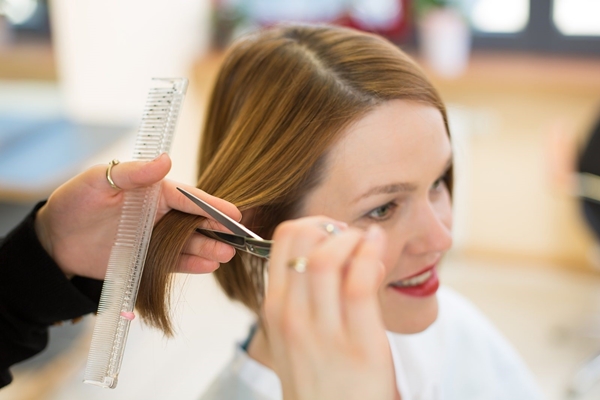 Schedule a consultation
Prior to scheduling an appointment to get a haircut, it's essential to have a consultation with the potential hairdresser. Most salons provide clients with free initial consultations in order to persuade more people into becoming their loyal customers. During the consultation, make sure you have a conversation with the hairdressers to evaluate their own hairstyles as well as their attitude towards clients. Click here for some useful tips about talking to a hairstylist when describing the hairstyle you want. Furthermore, such consultations are an excellent opportunity to inspect the facility in terms of cleanliness, as hair salons are supposed to be pristine. Take a good look at the clientele in order to check out their age and haircuts. The place is expected to be modern looking, spotless, and busy, with hospitable and professional employees.
Consider your budget
Since your budget is of indispensable importance when choosing hair services, you need to be familiar with the saloon's price list before making an ultimate choice. Even if their price list isn't posted on the official website, you could always get in touch with the staff over the phone or schedule a consultation. Bear in mind that the price range of hair services is rather extensive, ranging from overpriced services to ridiculously cheap haircuts. Prices are most commonly determined in accordance with the experience of the personnel, the location of the salon, as well as the quality of their products.
Check the range of services
Saloons tend to provide a variety of services, which include more than just hairstyling. Some of them offer manicure and pedicure, facial treatments, tanning, hair color, and numerous other services. Visit the following link, https://www.cosmopolitan.com/style-beauty/beauty/g29960124/hair-color-trends-2020/, to check out the most popular color trends for this year. If you are interested in being provided with a full-package beauty treatment, choosing a provider of versatile services is undoubtedly a more convenient alternative. When choosing the right hairdresser, make sure you go local. Remember that big-chain salons aren't the only ones worthy of your trust; local ones can be reputable as well.
Bottom line
Make sure you choose the best hair styling expert. You deserve nothing less!