Healthy eating is not a trend, it's a lifestyle! If you've decided to embrace healthy living but find that choices isn't enough when it comes to healthy food, here's a good news for you! The doors to healthy "Poke, Cooked Foods & Vegans" In A Bowl are now open with the official launch of Kubis & Kale at Sunway. Brought to you by Chef Aaron Lim, the pioneer in Malaysia's poke bowl scene, Kubis & Kale is a venue for green, light, tasty and healthy noms.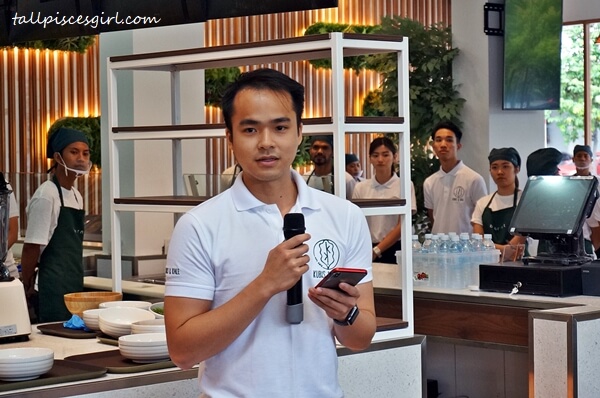 Kubis & Kale Healthy Poke Bowl @ Bandar Sunway
Their opening was really timely as unhealthy eating patterns are on the rise. I'm sure you are aware of media reports that pointed out Malaysia as the fattest country in Asia, and this has been going on for the past 3 years.
Hippocrates, the 'Father of Medicine' has a famous quote: "Let food be thy medicine and medicine be thy food". In short, it also means we are what we eat. Due to our hectic lifestyles, it's a challenge to eat healthy or on time. With Poke bowl, we can mix and match a variety of ingredients such a leans protein, beans, colorful vegetables, nuts, seeds and grains to make up an endless combination for our meals. It's convenient and nutritious while staying within the proper portion.
At Kubis & Kale, their aim is to make eating well easy, accessible and affordable. True enough, we could easily order a wide range of healthy bowls and dine amidst a comfortable, therapeutic green ambience. The plus point is, they are Instagrammable too!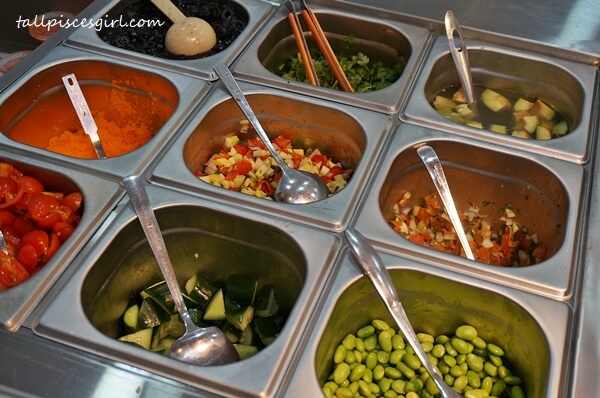 To bring their poke bowl up a notch, Aaron has come out with new tastes, ingredients and flavors by introducing 3 new lines to cater to vegetarian / vegan eaters and healthy eaters:
Poke Bowl (raw & cooked)
Cooked dishes
Vegetarian/vegan superfoods menu
Noticing the misperception that healthy foods are boring or bland, Kubis & Kale wants to push away this thought with unique marinates and in-house made sauces extracted from fruits and vegetable. Dietitian Indra Balatratnam was also present during the launch. She highlighted on nutrition facts and how to balance our meals in a bowl by sharing us recipes to customize our own Poke Bowl. What we eat in a day will have direct impact on our feelings, wellness and health conditions, so make sure you choose wisely!
Apart from what we eat, where it comes from and how it's prepared is also important. Hence, Aaron made sure they prepare their food from scratch using whole seasonal ingredients and work closely with a community of local farmers and suppliers who support and advocate real food. Kubis & Kale uses carbon veggies supplied by Agriculture and Urban Regenerative Carbon Farming Experts, the pioneers in Carbon Vegetation.
CarbonVeggie
supplies green vegetables which are nutritious, clean and safe. Using carbon regenerative farming method, their vegetables are chemicide-free (free from chemical and pesticide), low in heavy metal and carbon produced will be absorbed into the soil.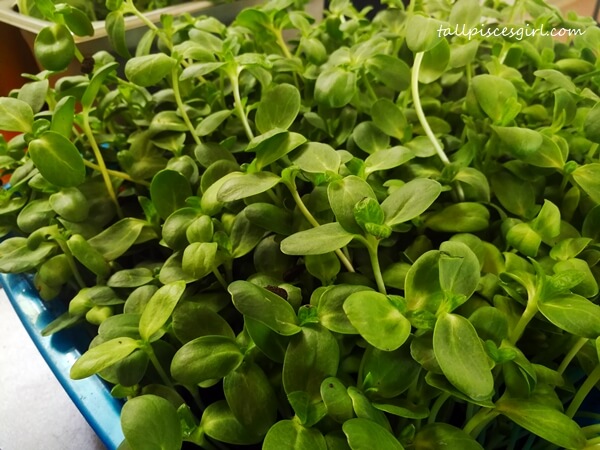 In conjunction with International Vegan Day on 1st November, Kubis & Kale will be having a "
Buy 1 Free 1 promo
" from 1 November – 3 November 2019. Let's start the "bowl" rolling for a healthier lifestyle!
Kubis & Kale Menu
Remember to follow
Kubis&Kale Facebook
and
Instagram
for future updates!