I have a lot of respect and love for all the women in the world. Most of the women I know juggle a lot of responsibilities – daughter, granddaughter, wife, mum, and employee. Mad respect for mummies who have small kids and still need to juggle work responsibilities because a lot of sleep is sacrificed in the process. They're so brave and strong!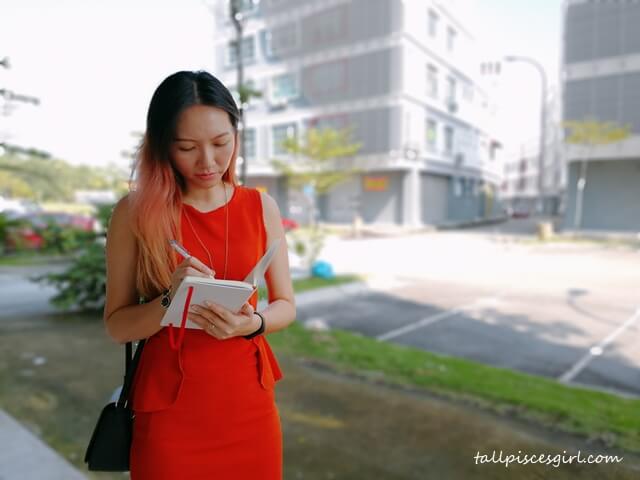 I seriously can't imagine that because I'm already feeling hectic with my current life. But I always make it a point to pamper myself and recharge. Sometimes I go for a facial, sometimes I go to the salon for a hair makeover. I believe that making myself look and feel good all the time can boost my confidence and productivity. Why productivity, you ask? When I'm dressed and groomed nicely, it just channels more positive energy for me to do more stuff. Plus, respecting myself is also respecting others.
This International Women's Day, I decided to reward myself for all the hard work done so far. The perfect way is by going for a shopping spree at Tmall World which is running from 3rd to 9th March 2019. I really can't resist this after checking out some of the great promotions that's on offer at Tmall World to cheer for myself.
Cheer for Yourself This International Women's Day with Tmall World
I'm currently eyeing these stuffs:
Acer Swift 1 SF114-32 Laptop

Since my laptop is now 7 years old, it has became slower and slower. I worry it might fail me anytime so I guess it's time to look for replacement. I immediately fell in love with this thin and light pastel colored laptop!

HAN Korean style glasses on Tmall World

I've been looking for a pair of glasses that can make me look professional. It can really make a big difference in my outlook and gives out a different vibe! Lately, I'm hooked on trendy Korean style glasses that looks really classy. At the same time, I can also use it to cover my eyebags. Oh, this pair can also block blue rays when I work on my laptop or phone. Perfect!

Rose Gold Watch on Tmall World

Time and punctuality is very important to me, so I constantly check my watch. Recently, I've been wanting to get something for myself as my birthday is near. I'm such a sucker for rose gold and minimalistic design. Imagine my excitement when I saw this watch! I must get it!!!
How do you reward and empower yourself to do better everyday? Do you also love shopping me? If yes, you won't want to miss out the promotions from Tmall World in conjunction with International Women's Day.
Platform Wide Promotions:
0% Transaction Fee: From 3rd March 2019 onwards, members of Mobile Taobao and Taobao Lite apps will receive 0% transaction fee for checkout(s) made from 7th – 9th March 2019 (first come first serve basis) via credit card and debit card.
Additional benefit for Credit and Debit Card Users: Make your purchases using credit/debit card to immediately enjoy RM20 off for purchase of RM200, applicable for checkout(s) made from 7th – 9th March 2019 (first come first serve basis).
Shopping Red Packets: From 3rd March 2019 onwards, there are shopping hong bao (red packets) up to RMB388 in value up for grab (first come first serve basis).
Shop Coupons: From 3rd March 2019 onwards, shoppers in Malaysia are able to collect shop coupons of RMB30 OFF (applicable for purchases of RMB300) to be used during checkout from 7th – 9th March 2019 on Tmall marketplace.
New Members Special: New users will receive RMB20 voucher and enjoy 0% transaction fees from credit card and online banking transaction on their first purchase made on mobile Taobao app. On top of that, they will also be enjoying exclusive RMB2.99 Flash Deals and free shipping on their first purchase.
Tmall Signature Store Promotions:
From 3rd March 2019 onwards, at 12 AM and 10 AM, shoppers in Malaysia will be able to collect shop coupons worth up to RMB100 off. These vouchers are RMB100 (min. spending of RMB199), RMB60 (min. spending of RMB399), and RMB150 (min. spending of RMB799).
Shipping Coupon: Redeem RMB100 shipping coupon for selected items.
Free Shipping Deal: Shoppers in Malaysia are able to enjoy free shipping for every purchase of RMB299 on selected items.
Daily Deals: From 3rd March 2019 onwards, at 10 AM and 8 PM, daily deals worth RMB9.9 are up for grabs (first come first serve basis).
Promo Code: Receive RMB50 off (min. spending RMB500) for your purchases by entering this promo code: TS500 during checkout on 7th – 9th March 2019.
Lucky Bags: There will be special lucky draw bags up for grab with discounts of up to 50% off.
Now that you can shop at Tmall World on mobile and laptop, it is so much more convenient to make purchases anywhere you are!
Wait no more! If you're feeling drained, pick yourself up and make yourself happy again by opening Mobile Taobao, Taobao Lite apps or visit Taobao Sales website at https://bigsale.tmall.com.